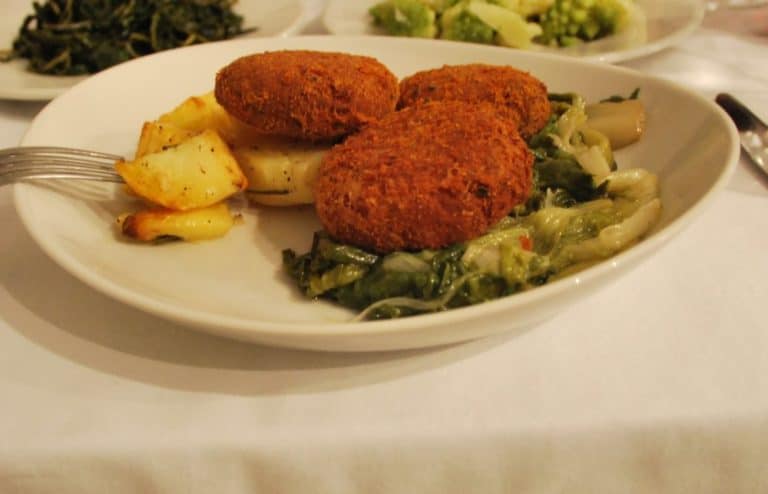 [ Nov.2013 ] This is a photo of #meatball dish which is a typical meal in #Rome.
I ate this at a restaurant called Flavio al Velavevodetto.
This time we had asked a friend of ours who used to live in Rome to write a list of restaurants, so we were prepared.
This restaurant is in the area called Testaccio which used to be a workers town, but now it is becoming trendy.
The surrounding area was full of discos and according to the taxi driver, the restaurant is only this one around here.
But many of the customers were elderly.
The two old men at the next table ate a heaped pasta dish and then meat dish heartily.
The meatballs had a particular taste, which was nice, but they were too heavy for me.
It seemed that the foods in Rome were generally rich, so after this trip, my weight was up significantly.