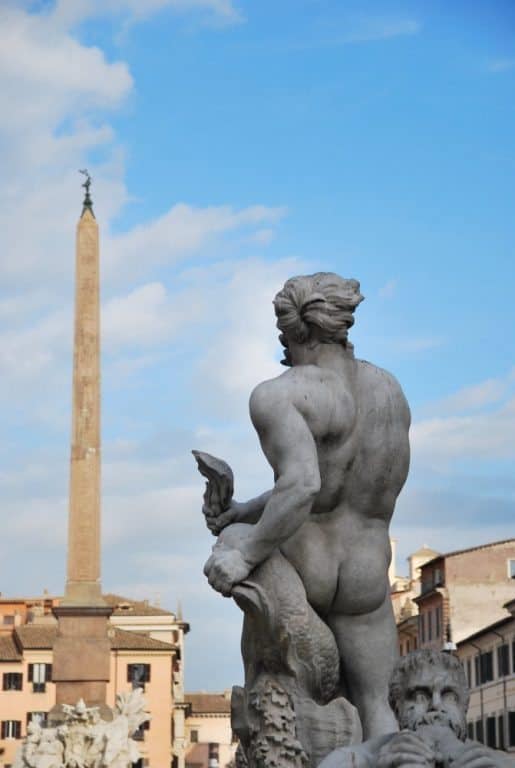 [ Nov.
2013 ] We visited Piazza Navona first in Rome, as the hotel was near there.
In fact it was 31 years ago when I came here last time.
My memory was uncertain.
I thought Pantheon was at the end of this square, but it was not.
The origin of this square was a stadium in the 1st century AD, and it became a space for the citizens at the end of 15th century.
In the 17th century, the maestro Bernini built the Fountain of the Four Rivers in the middle of the square.
The 4 rivers are Nile, Danube, Ganges and Rio de la Plata and it meant that the authority of pope reached all those four continents where these rivers were.
On top of this fountain, there are two more fountains, Moor Fountain and Fountain of Neptune.
When you visit some places where you used to go when you were a child, you would be surprised that the place is so smaller than you remembered.
I had a similar feeling here this time, though I was not a small child when I visited here last time 31 years ago.