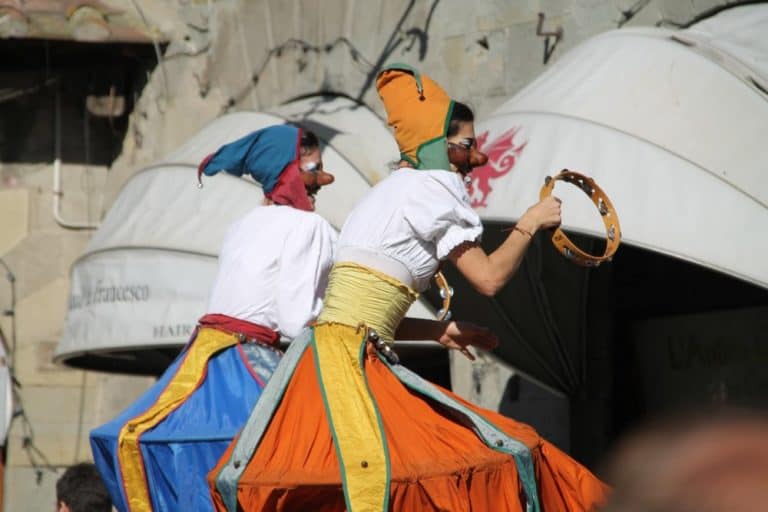 [ June, 2014 ] It was the first weekend of June when we went to Cortona in Tuscany in Italy.
Every year, they have Medieval Festival around this time here.
There were a lot of stands selling variety of things in Piazza Signorelli and vendors were all wearing medieval costumes.
There was a performance corner there, too.
The dance with torches by women was beautiful.
The falconers were there too, but apparently the hawk flew up to the top of a roof, and lots of people were looking up in the sky.
This festival's origin was a wedding in 1397 when the town's lord Francesco Casali and Siena's noble woman Antonia Salimbeni got married.
Long standing festival indeed.
The climax is the second weekend of June, apparently, when they have a competition of crossbow among 5 districts of the town like Palio.