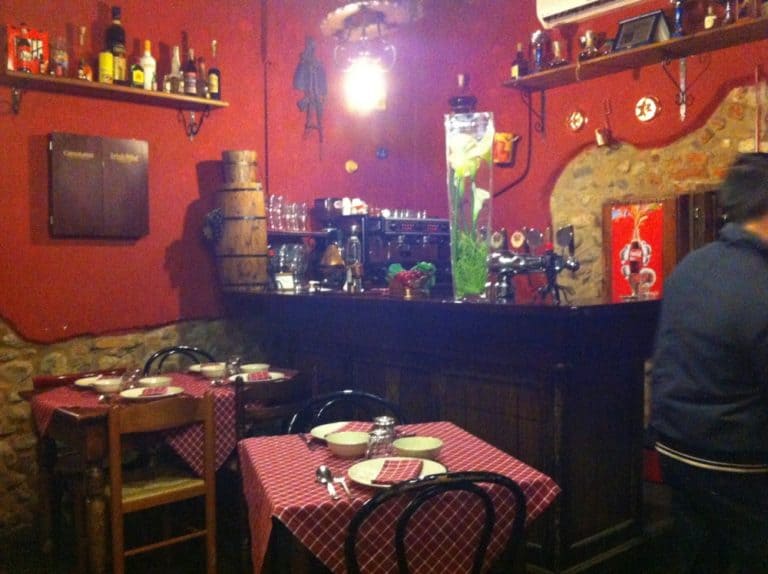 [ Apr.2015 ] We went to a restaurant called La Mescita, in Carate, a town in northern Italy which is about 25km from Milan.
The interior was arranged in the image of an old Milanese tavern and it is nice and simple and relaxing.
They have an A La Carte menu, but the interesting one was the set menu.
For example, you could get 12 starters, 2 primos (pasta dishes), secondo (main), side dish, half a litre of wine, sweet and coffee for 30 euros.
The most interesting thing was the wine.
They served it in a bowl and we scooped it with the ladle to our own bowl.
The food was good, though not so special, but we were really satisfied with their generous portions and the variety.