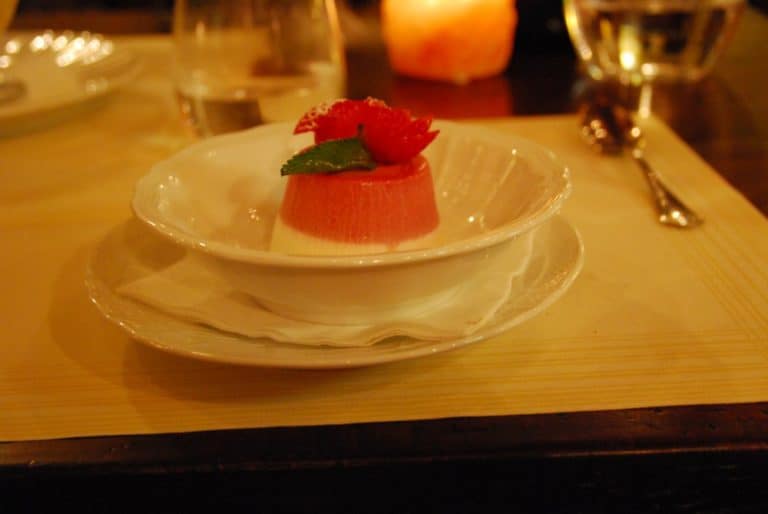 [ June, 2014 ] The Carabinieri who helped us in Tuscany in Italy asked us if we had eaten lunch.
We told them that because of the trouble we had, we missed it.
Although it was already after 2:30pm, he said "Wait here" and two of them went away by car.
We waited for them as they said and after 10 minutes or so, they came back and said "We've arranged it.
Come!" and led us to a restaurant.
He said "This is the best restaurant in Cortona" and introduced us to the owner, so we were treated as if we were VIP.
The name of the restaurant was La Buccacia and originally it was a wine cellar of a 12 century palace.
We enjoyed Bistecca alla Fiorentina, the famous meat dish in Tuscany.
Even the grilled vegetable was tastier than usual.