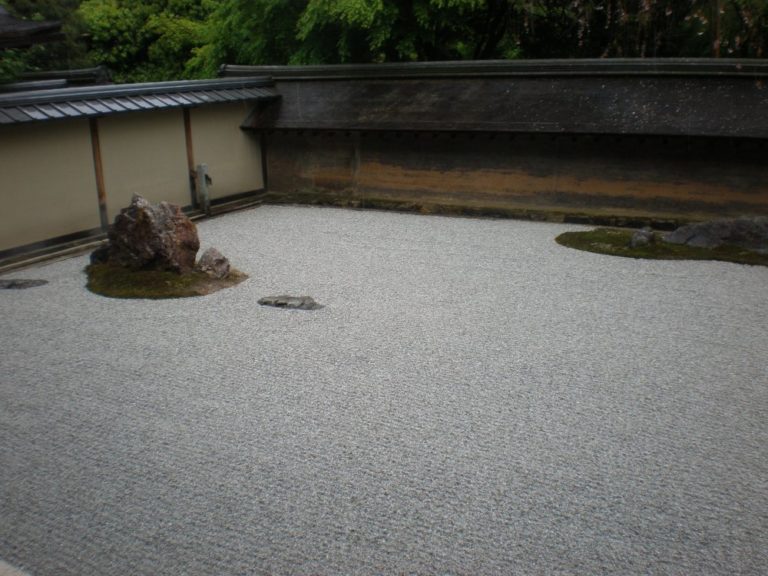 This is my friend, Bangly's posting.
[April, 2013] During my stay in Kansai area I had the opportunity to visit the temple Ryoan-ji in Kyoto, which has one of the most important Zen gardens in Japan.
The word "garden" was coined in America in 50s but in my opinion, that doesn't represent exactly this symbolic natural elements.
In fact they don't have any characteristics of the western gardens.
The natural elements like water and islands are expressed symbolically by the gravel and rocks, in the minimalist Zen concept.
Anyway this is the location where the monks used to meditate and I was absorbed in this calm athmosphere.
I felt as if I was looking at the scenary from top of a mountain.
I was contemplating there and did not notice that almost an hour had passed.
In our days maybe it is a bit anachronistic, but use our time to immagine and contemplate is very important to enter in contact with our spirit and be ready to make efforts in everyday life.
I though that when I got out form the temple.