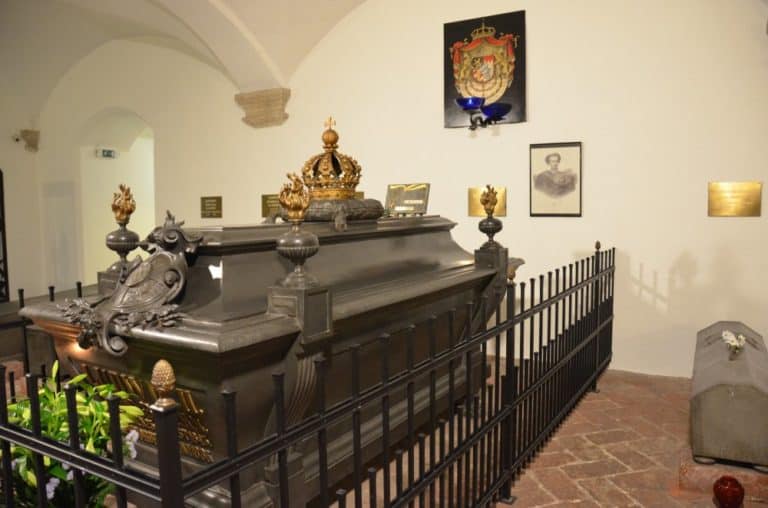 [ May 2013 ] The coffin of the King of Madness, Ludwig the 2nd is in Michaelskirche in Munich.
It is the white church in the main street from the station to Marienplatz.
Since I saw the film by Visconti long long time ago, I have had a feeling for him, but I did not know that he was resting here.
He was brought up strictly by his father who was a scholarly type, and got attracted to the world of literature of Schiller and music of Wargner.
Apparently he was tall and good looking, so for a while after becoming a king at the age of 18, he was very popular.
But because he gave a great favour to Wagner who had a bad reputation in those days, and got lost in a war, and also the bad economical situation in the kingdom, he started having frictions with the government and other aristocrats.
It is not clear if he was really mentally ill or not, but he was abnormally aesthetic for sure, probably the same kind with Japanese writer, Yukio Mishima or Italian poet, Gabliele D'annunzio.
In the end, Ludwig was forced to abdicate and on the next day of abdication, his body was found in a lake.
The truth of his death is still a mystery and that attracts many people in the world.Our guide of the bus tour said " I wish he had lived longer and built more castles, then more tourists would come to Germany".
In the church, we heard pipe organ music (someone was practicing) and the atmosphere was nice and calm.