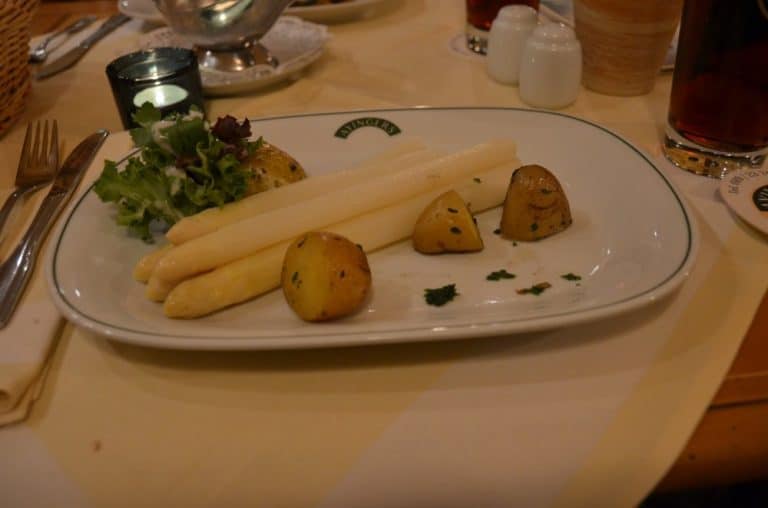 [ May, 2013 ] In Munich, there were a lot of stands selling white asparagus.
It is the taste of spring in Germany.
I wanted to try, so in the second eveing, I took an asparagus dish for dinner.
The main course was asparagus and garnish was mixed ham from Black Forest.
The asparagus with butter sauce was very good.
There was another sause to go with it, whose name was new to me, so when the waiter asked my choice, I said the one I knew in an instant, but thinking about it now, I should have tried something new.
The restaurant is called Ayinger, which I found online.
This is another restaurant run by a brewery.
They said there is a family run factory which was founded in 1878, 25 km south east of Munich.
Next morning, I decided to buy some asparagus at one of the stands.
They recommended 3 kg pack, but that was too heavy for me, so bought 1 kg.
It is ready to eat after peeling the outside skin and boiling for 12 minutes.
It was very good even at home.