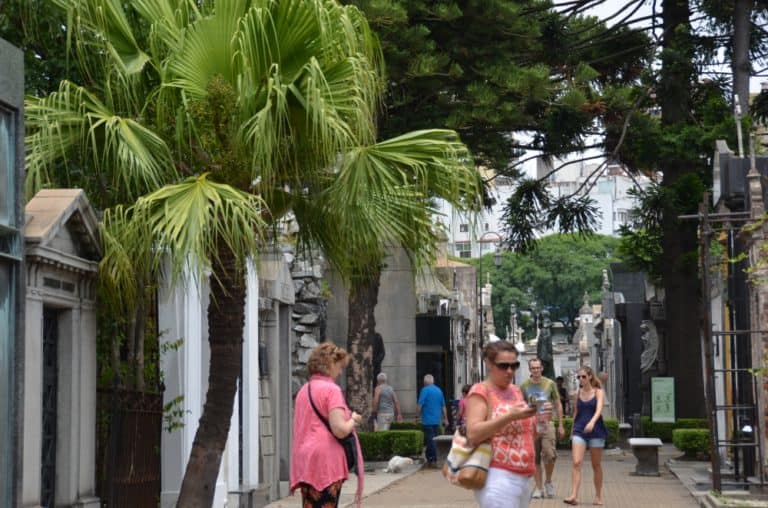 [ Jan.2016 ] The last place we visited during our Buenos Aires sightseeing tour was La Recoleta Cemetery.
This was the first public cemetery in the town, inaugurated in 1822.
It looked very similar to Monumentale in Milan, Italy.
This is the cemetery where many of the celebrities of Argentina such as the successive presidents of the country and people of culture are buried.
Every family competes to have the most magnificent tomb.
On the other hand, we noticed some of the tombs were abandoned, maybe because the family was extinct.
The most popular grave here is the one of Eva Peron (Evita).
According to Jeremy, our guide, Peronistas violated the grave of Peron's old enemy, Aramburu and demanded "if the government allows Evita to be buried here, we will return the body of Aramburu".
And the demand was approved, so her body was moved here.
It has been more than 60 years since she died, but the grave is apparently always decorated with many flowers.