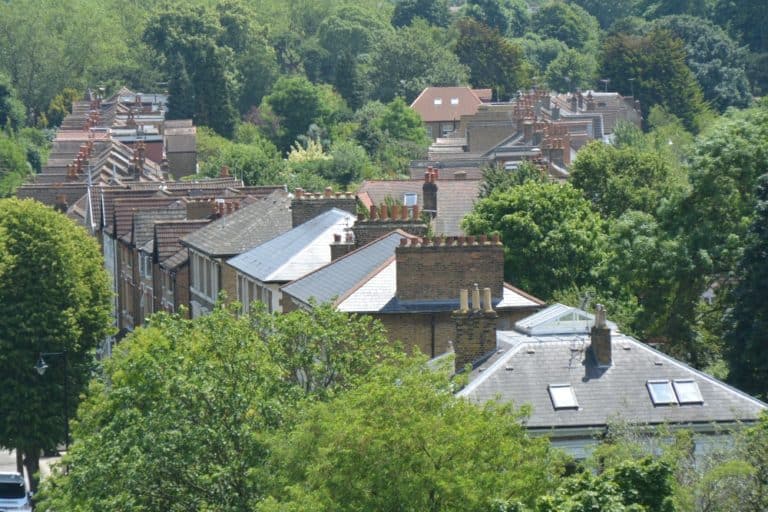 [ July, 2015 ] There was an event where St. John's Church in our neighbourhood, in London, invited people to climb its clock tower, recently
As I always like going up to great heights, I happily joined in.
I was looking forward to seeing the area we live, where we walk everyday, from above.
First, the carer explained about the church.
Apparently, it was built in 1870, branched off from St.Mary Church, whose history started in the 13th century.
Because of the fire, they had to rebuild it in 1920.
After the explanation, the vicar took us to the back of the church and we started climbing the narrow spiral staircase.
We stopped at the clock room and then, the bell room and in the end we climbed the steep stairs like a ladder to reach the rooftop.
The view was very nice and it was worth the climb.
I could see that people are living literally shoulder to shoulder.
I thought we have to keep being good friends with our neighbours….