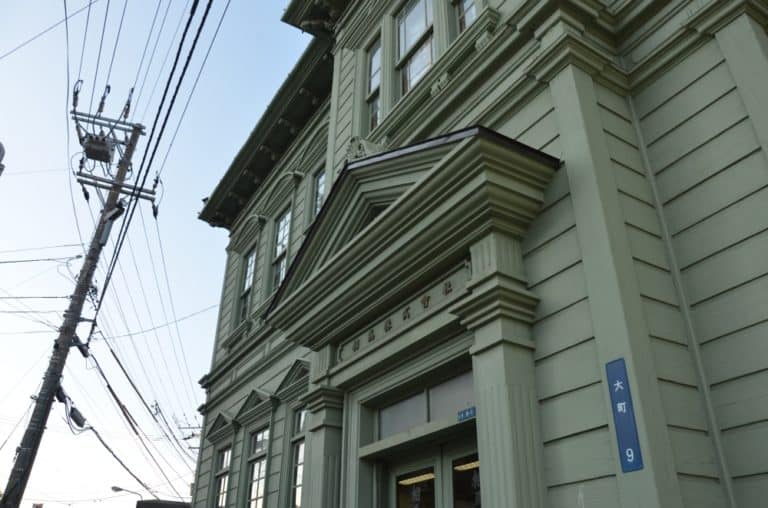 [ Sept.2014 ] We only went inside of Old British Consulate and Old Public Hall in Motomachi in Hakodate, Japan, but there were more historical western style houses.
For example, this is the phoro of Soma company building.
This was a successful company doing real estate and wearhouse businesses, and it still exists.
Also, Christ Orthodox Church and Motomachi Catholic Church, both of which have a history since 1859, are famous.
Near the churches, there was a magnificent  Higashi Honganji Hakodate temple.
The funny thing was that when we were walking pointing out those historical buildings, we approached one house saying "This may be another historical one" and when we were close to it, we realised that this was a recent western looking ordinary residential house.
This kind of style is popular in Japan.
After living abroad so long, now I feel the traditional Japanese houses are cool, but I remember having asked my father to make some western style bay windows when my parents were planning a new house.