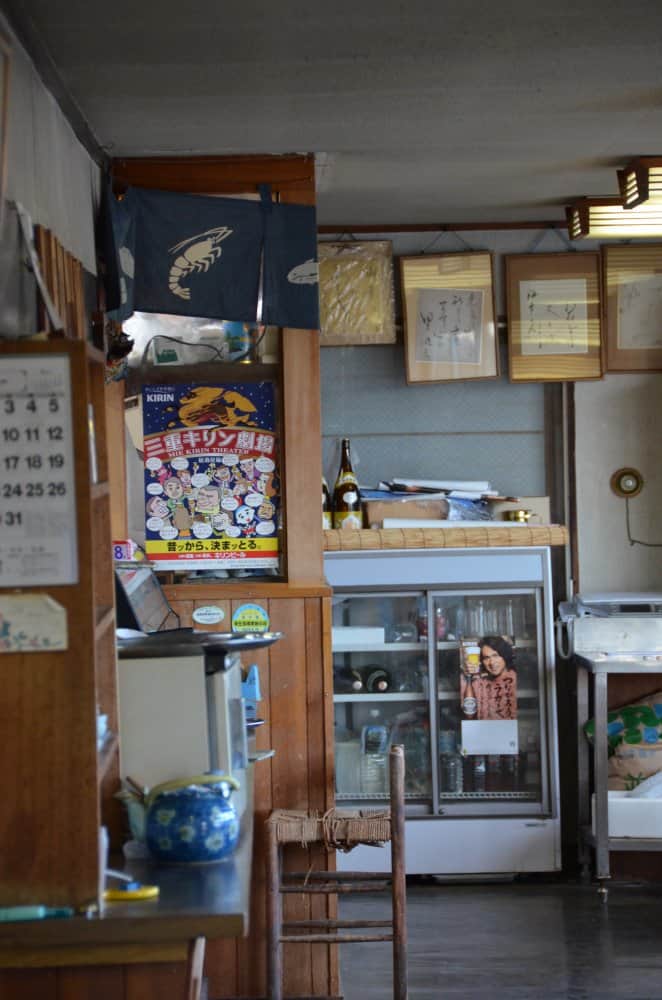 [Jan.2013] When we had a family holiday in Iseshima, after visiting Toba, we were planning to have a sightseeing boat trip at Kashikojima.
The last boat was to leave at 3:30pm, so before that we wanted to have a quick lunch which we missed earlier.
We popped in to a restaurant near the port and all of us ordered a seafood set menu.
And that was very good.
Not only sashimi and grilled shellfish, but also grilled fish, tofu made from crab, fish boiled in broth, and so on.
Some of them were not even on the menu.
They all were so good that we forgot about the time and ordered beer, too, giving up the boat.
Travelling often makes me think ' treasure every meeting, for it will never recur'.
The name of the restaurant was 'Umisachi, seafood-based cuisine'.