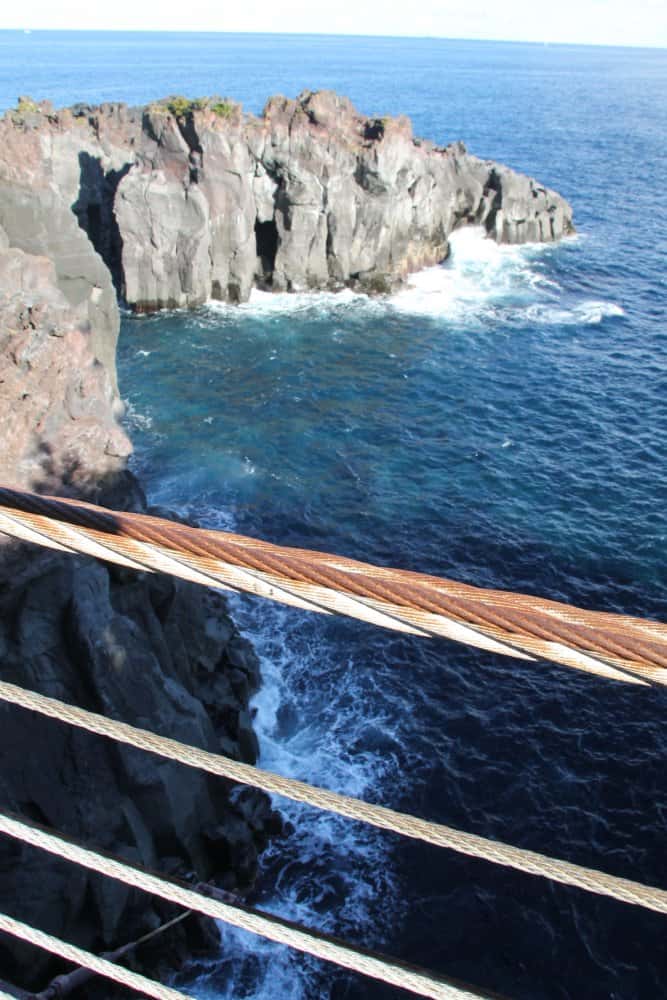 [ Dec.2013 ] After enjoying craft experience in Izu Kogen in Japan, we took a taxi to get to the suspension bridge in Jogasaki.
When I saw the photo of this bridge, it looked rather fragile, so I was ready for the thrill.
But in fact, the bridge was firmly built and when I crossed, I did not feel frightened at all.
We went up to the light house nearby, but it was a shame that the windows on top did not open dispite the beautiful view, maybe because of the security.
We saw a sign saying there is an old restaurant 750m away from here, so we started walking along the coast.
It was a wonderful day with the blue sky and the blue sea, just suitable for the walking.
But we started worried because we did not find the restaurant.
Then, we saw another sign saying it is 500m away.
I wonder the first sign meant one-line distance…
Thanks to the walk, we became quite hungry and ready for another big meal.