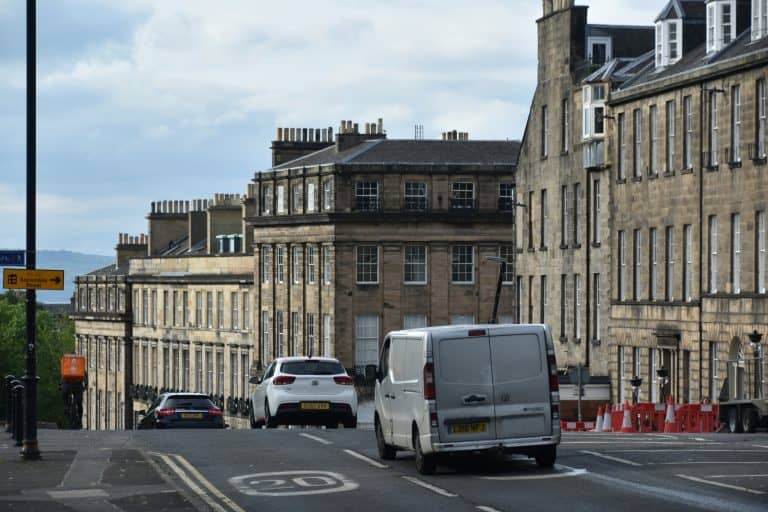 [June, 2021] It's been a week since we started living in Edinburgh, Scotland.
And we got on the bus for the first time.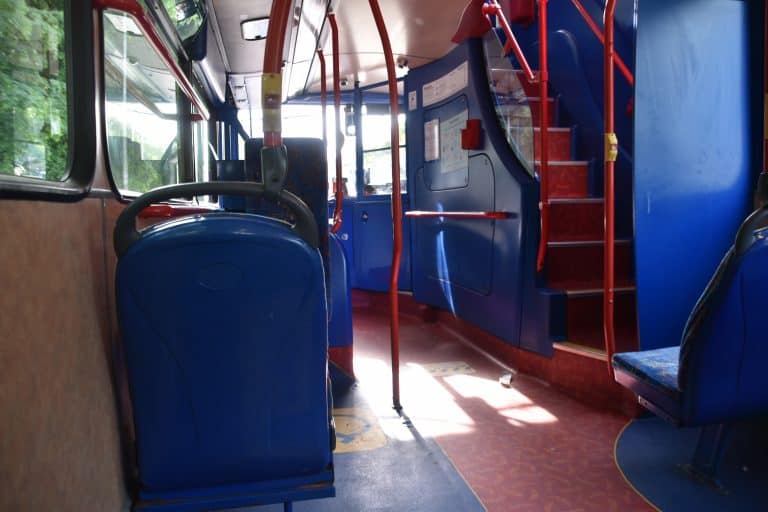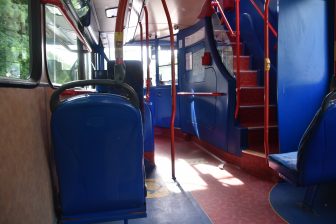 Each bus ride costs £ 1.80, and if you pay in cash, you have to pay exactly because they do not give you the change.
We knew that, so we had some coins ready, but we learned from watching other passengers that people could pay with a credit card as in London.
The bus we got on had only one door in front (later it turned out that the new vehicle also had a door in the middle).
There is no announcement about the bus stops, so when you go to an area you don't know, you have to keep looking at the map to know where you are being taken (again, the new vehicles have a sign of the bus stops).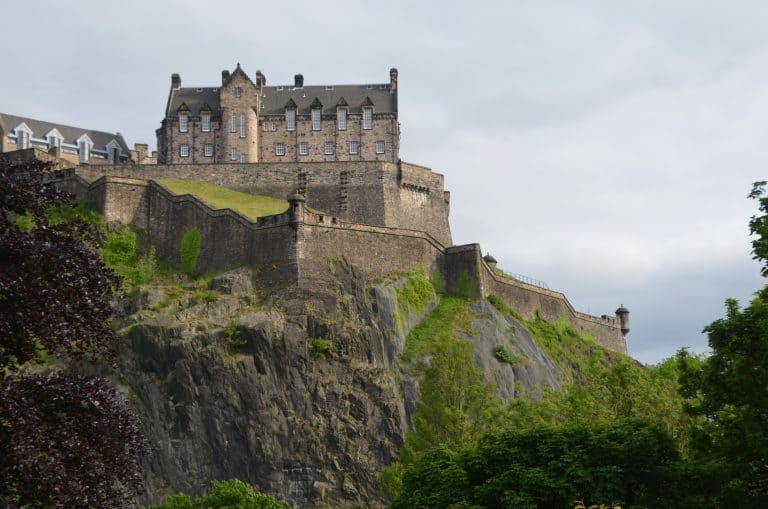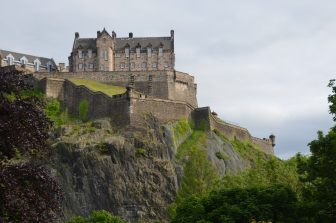 At this time of our first experience, we rode to the end of Princes Street, the main street of the new town.
The view looking up at Edinburgh Castle from here is impressive no matter how many times you look at it.
We saw it for the first time during this stay.
Inside the West Princes Street Garden, it looked like a beer garden was open.
On this day, we walked along the walking map of the new town in our guidebook.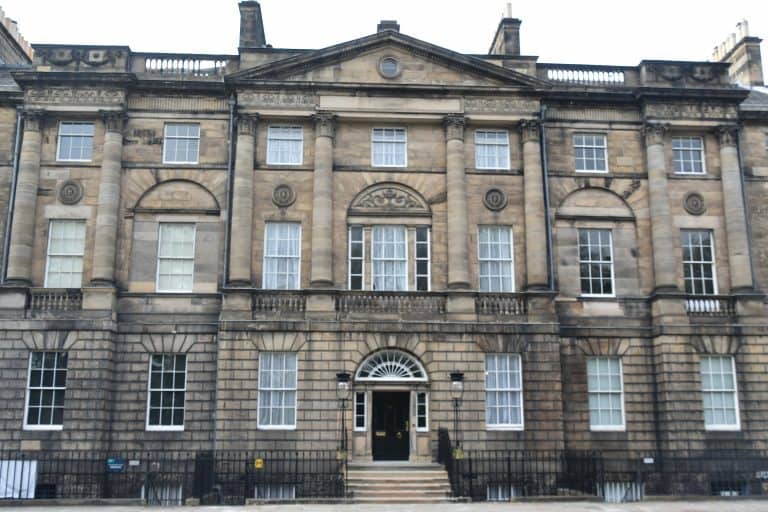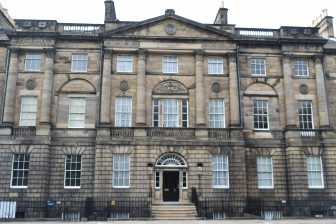 First, we went to Charlotte Square.
No. 6 here is a building called Bute House, which is the official residence of the First Minister, the Prime Minister of Scotland.
The current First Minister is Nicola Sturgeon.
She is a petite woman, but I have a good impression of her as a solid person.
The windows of the large building across Charlotte Square were lined with "People's Post Code Lottery" posters.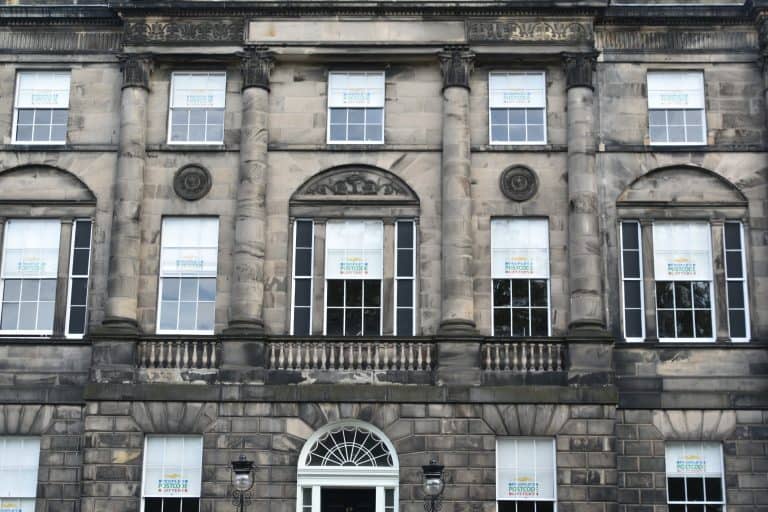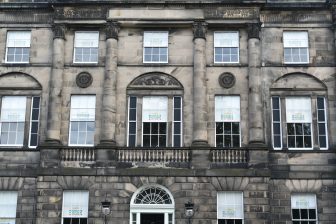 This is a type of lottery, and it seems that you can win or lose money with your post code, and it is actively promoted on TV.
I didn't know that it was such a powerful company that it had a large office in such a prime location.
Leaving here, we turned to Young Street.
Then we saw the understated sign of "Oxford Bar".
Apparently it is a favourite pub of the main character of the detective drama "Rebus" that we watch every week.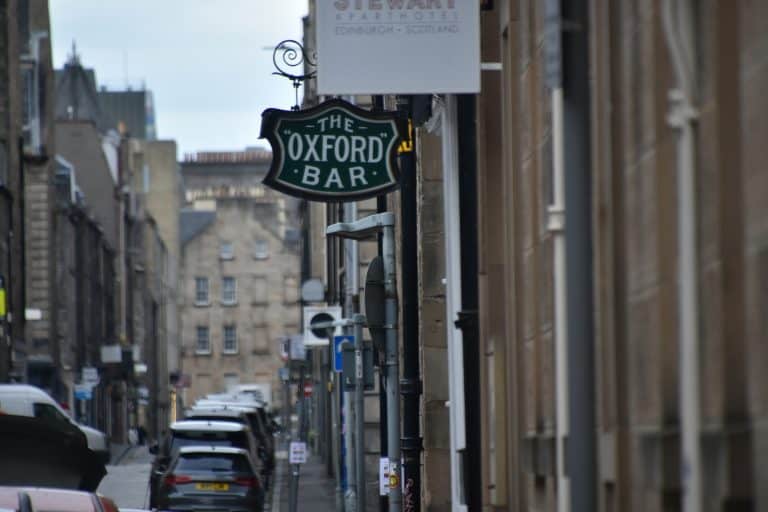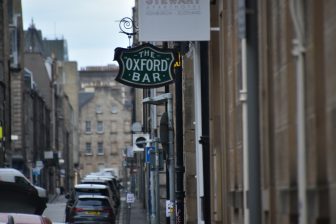 We wanted to go in, but it was closed for some reason, unfortunately.
Then we walked beside a very large private garden called Queen Street Garden.
The general public cannot enter.
I felt annoyed, "Who owns it, in such a good position in the town?".
But later on, we were told that the Georgian Houses (houses built at the end of the 18th century based on a new city plan) around here do not have a garden, so they developed private gardens that can only be used by neighbours.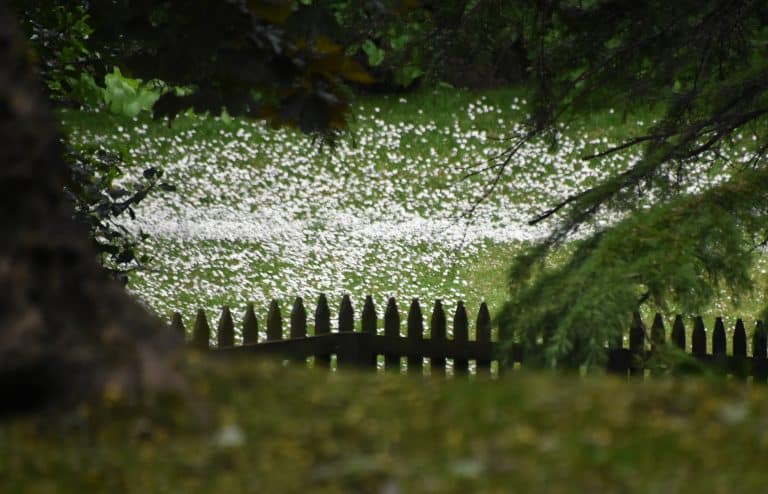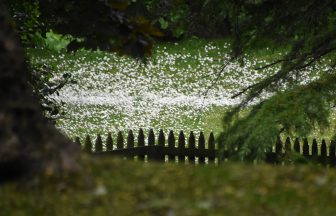 In fact, I saw some people inside and chatting.
One of the street beside the garden is called Hariot Row and a 19th-century writer, Robert Louis Stevenson lived here as a child.
And it is said that the famous "Treasure Island" was born, inspired by the islet of the pond in this private garden.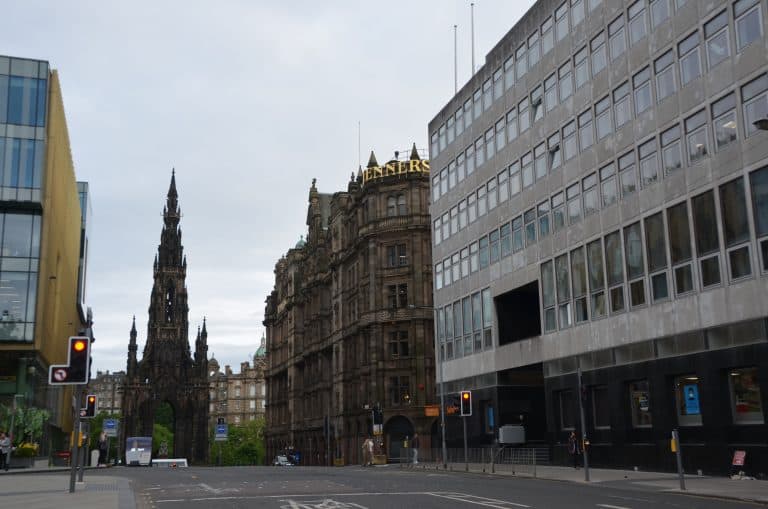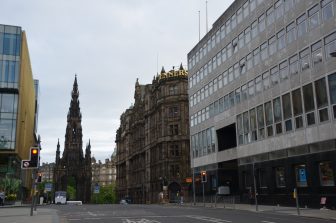 After that, we saw Jenners, a long-established department store that closed in December last year while having a history from 1838, and a splendid building that used to be a bank turned into a restaurant, and St Andrews Square, the final point of our walk.
From there, we walked back towards Airbnb, where we were staying, but we stopped by a pub called "Conan Doyle" that we found on the way.
Conan Doyle is of course the author of Sherlock Holmes.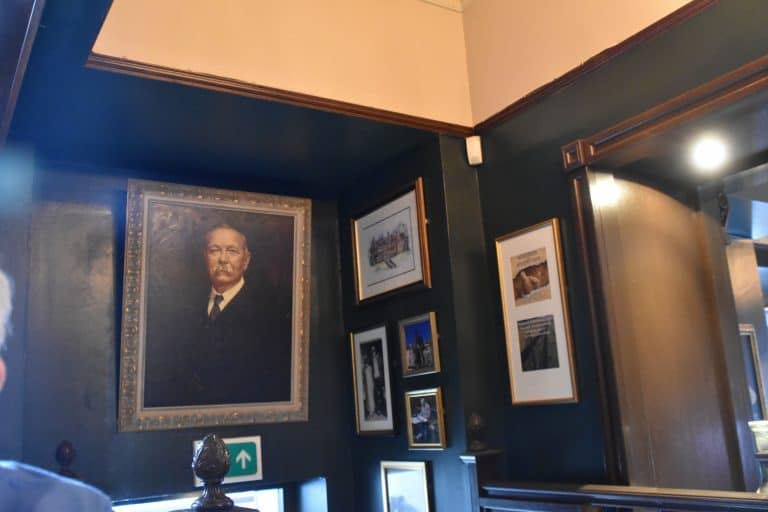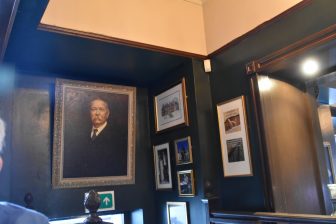 I had a strong image of the Baker Street in London associated with Sherlock Homes, and I didn't know that the author was from Edinburgh.
He was born at 11 Picardy Place near the pub.
Later we passed by the building with the plaque.
Edinburgh has produced some famous writers, hasn't it.
At the pub, we drank a pint of Scottish beer each and came home with satisfaction.