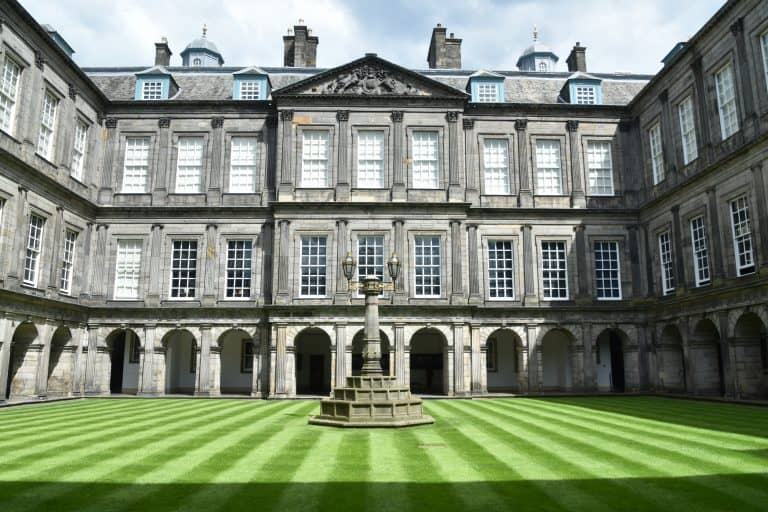 [June 2021] After eating Scottish food at a restaurant in Royal Mile, the main street in the old town of Edinburgh, the capital of Scotland, we headed to the Palace of Holyroodhouse, which I had booked at 2:30.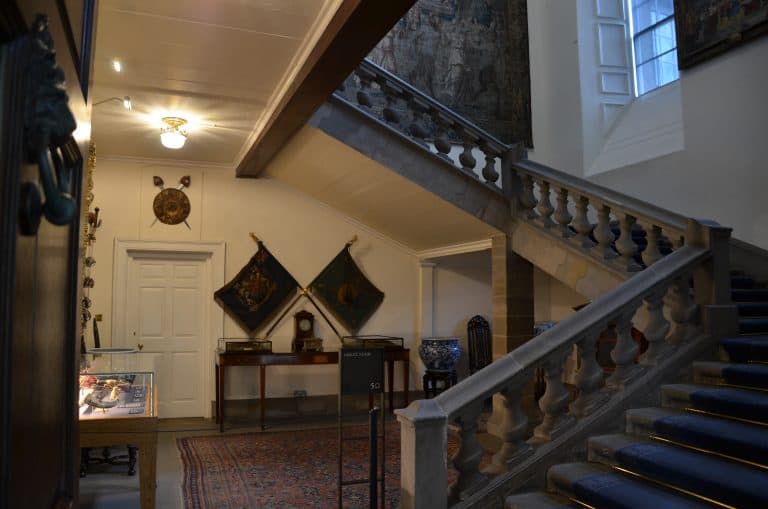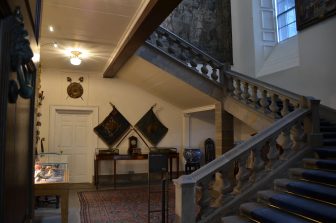 This Royal Mile peaks at Edinburgh Castle and begins on a slope with the Palace of Holyroodhouse at the bottom.
Admission is quite expensive, £ 16.5 per adult (discount for ages 60 and up).
Advance reservations are required now in the Covid crisis.
Audio guidance in each language is included.
We were able to see the palace, which is still used by Queen Elizabeth of the UK, the ruins of the Holyrood Abbey, and the garden.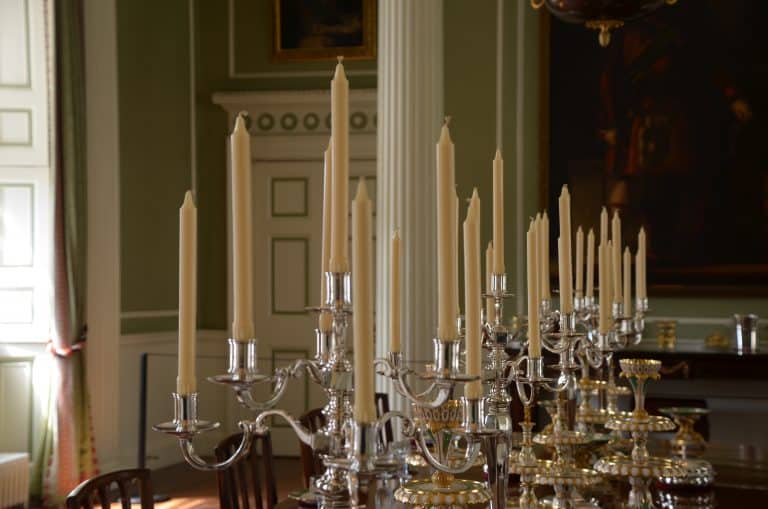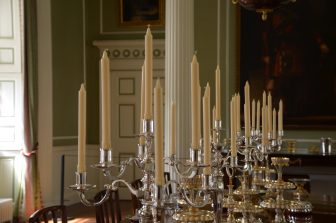 There was a 12th century abbey first, and a palace was built next to it in the 15th century.
The palace was originally a guest house of the Scottish royal family, but the royal family moved here because it was more comfortable than the Edinburgh castle.
Since it is a palace, we saw gorgeous rooms one after another, but what was particularly nice was the dining table.
If I were invited here, I would be nervous and wouldn't know the taste of the food, though.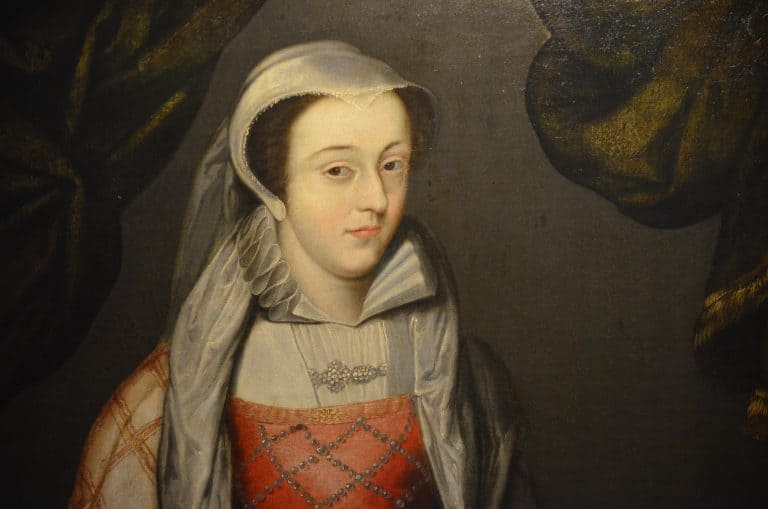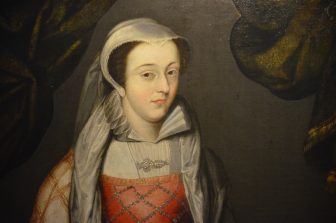 Portraits were lined up in the big hall, and these pictures were painted at a speed of one per week.
There was also a room showing a video of Duke of Edinburgh who died recently.
The most interesting thing was the story about Mary Stuart, Queen of Scotland in the 16th century.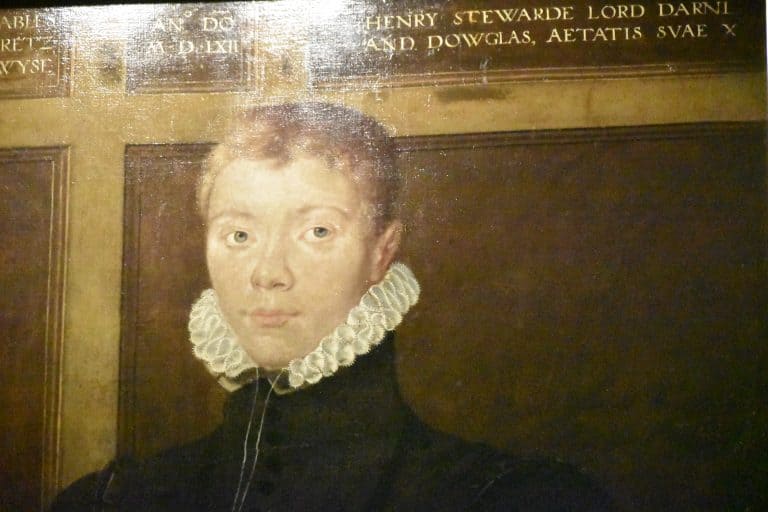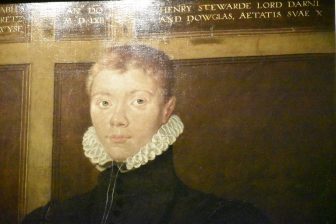 Mary married her second husband, Lord Darnley, because of his good looks (although he was not a very beautiful man in portraiture) and had a child, but after getting married, Lord Darnley was dissatisfied with his position as "Queen's Husband" and is said to have become rough.
So the relationship quickly cools, and Mary puts her trust in her secretary, Italian, David Rizzio.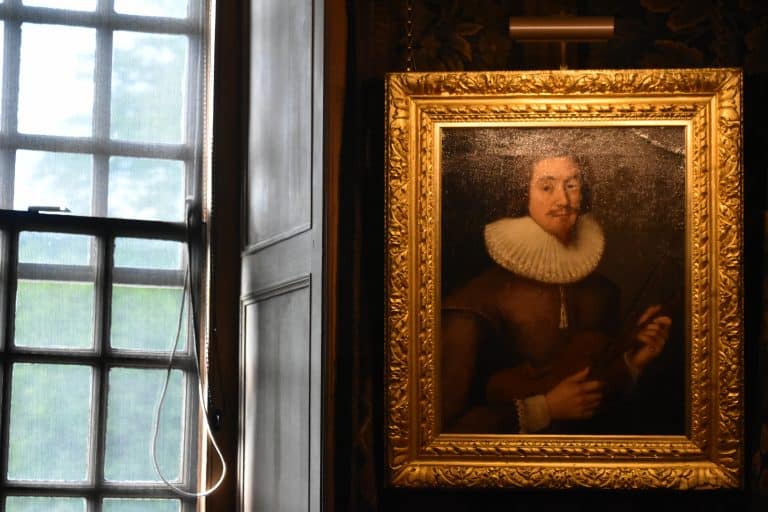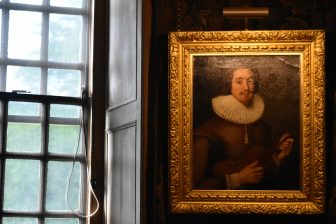 Lord Darnley was jealous of this, suspecting that the child was also Rizzio's, and killed Rizzio in front of Mary.
There was that room.
When Mary was dining in her room with several people, including Rizzio, Sir Darnley and his crew rushed up from the private stairs, dragging Rizzio who was hiding behind Mary, and stabbed him 56 times with a sword.
That shows how much Darnley hated Rizzio.
After this incident, Lord Darnley himself suffered the downfall and was killed the following year.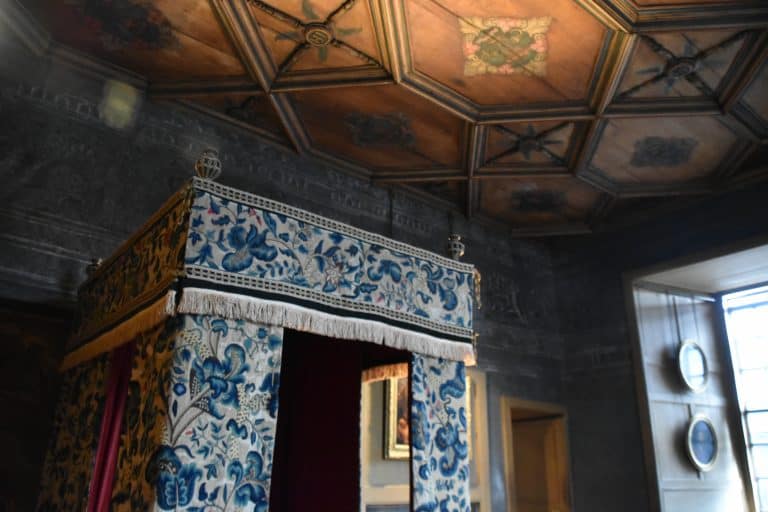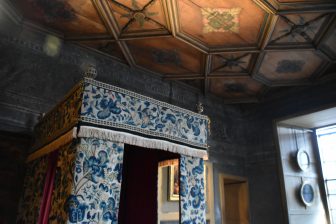 There was also a room where Catholic Mary Stuart, who grew up in France, and John Lennox, a leading figure in Scottish religious reform, had a religious discussion, but in reality it was a one-sided sermon of Lennox apparently.
The audio guide said that the reason Mary Stuart was so important in Scotland was that she was the Queen in the midst of the Reformation.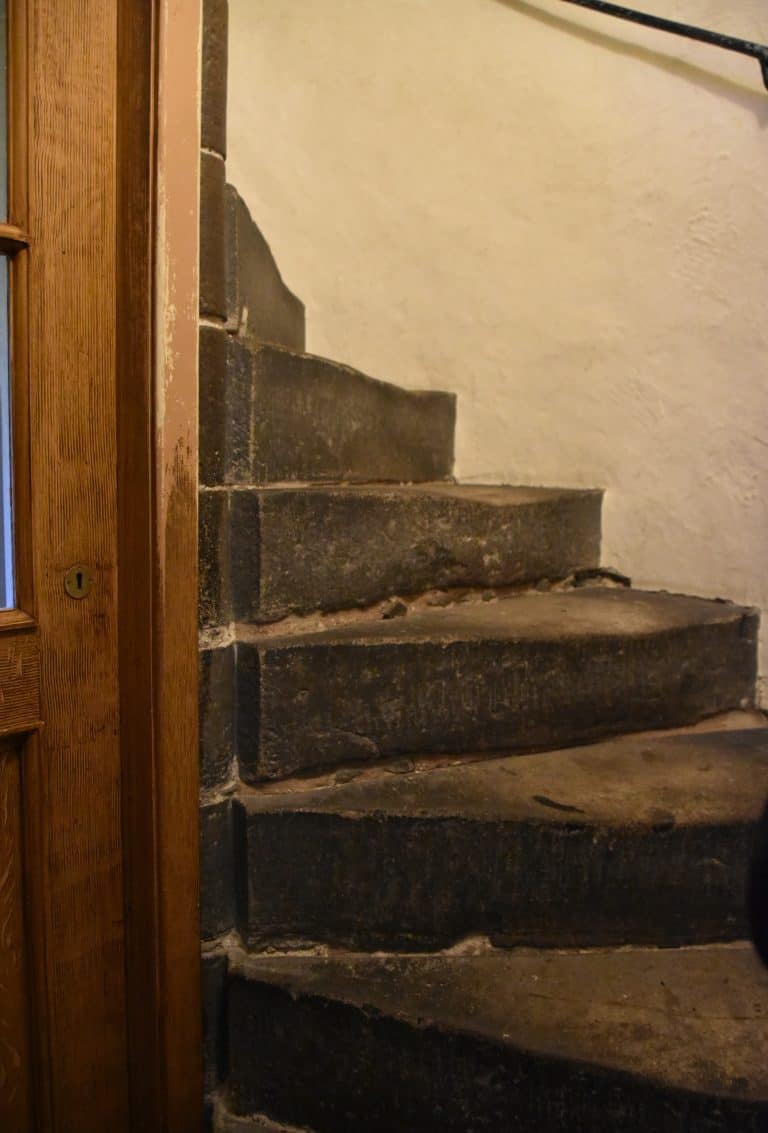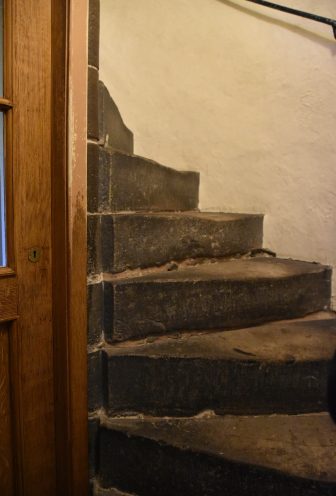 When Mary was forced to abdicate, she relied on her cousin Elizabeth I and went south to England instead of France, and  that was a big miscalculation.
After all, Elizabeth signed her paperwork and Mary was beheaded.
According to audio guide, after Elizabeth's death, Mary's son James became King James I of England, and Mary's ambition was achieved through her son after all.
But that was after Mary was killed, and she did not get any satisfaction herself, so I do not agree with this view.
Mary was a talented woman apparently, she was multitasking and also embroidering at the same time, and her embroidery was shown in a room.
As for the Holyrood Abbey, it  has been abandoned since the 18th century.
The appearance, which is the skeleton of the church, was lovely.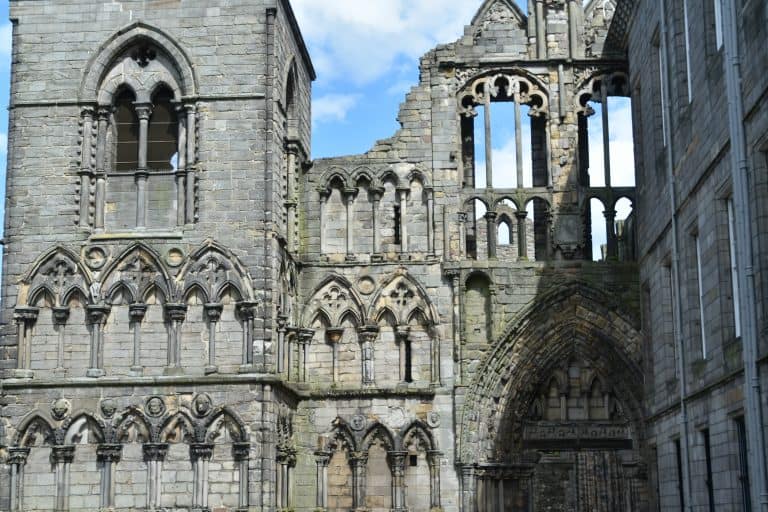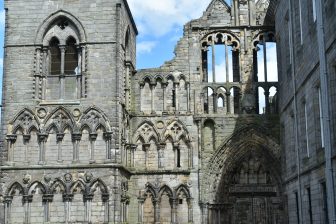 Also, the garden was nice, which is being maintained by five gardeners.
It is designed to be integrated with the hill called "Arthur's Seat" that is beyond the garden, and it certainly looked like that.
When we went outside, there was a small building with a sign saying "Queen Mary's Baths".
It seems that the royal family had a rest here in the garden, and it was written that it was unknown whether there was actually a bath.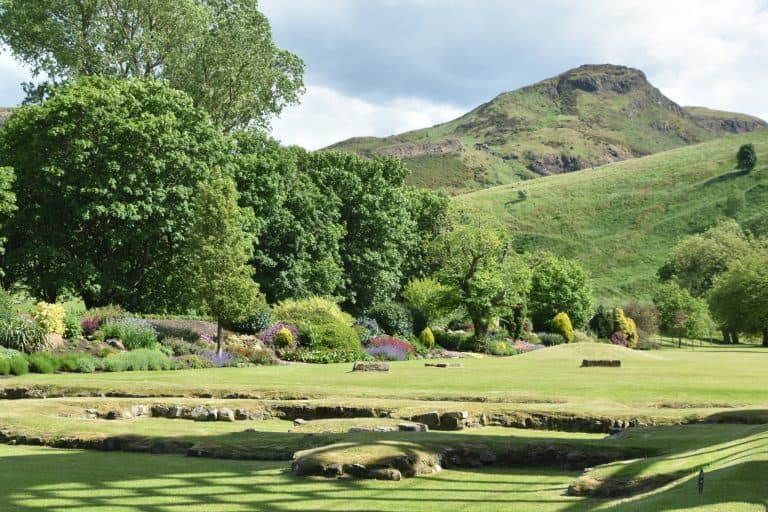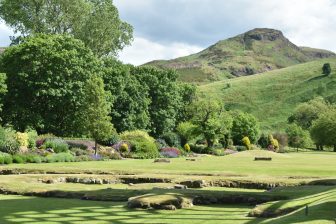 For me, the most memorable thing about this visit to the palace was Mary Stuart.
Ever since I read a children's book titled "The Queen of Tragedy" when I was little, I've always remembered, "There was a poor queen in Scotland" and now it felt like I was approaching to a real person.
I would like to see again the film "Mary, Queen of Scots" that I saw on the plane a few years ago.