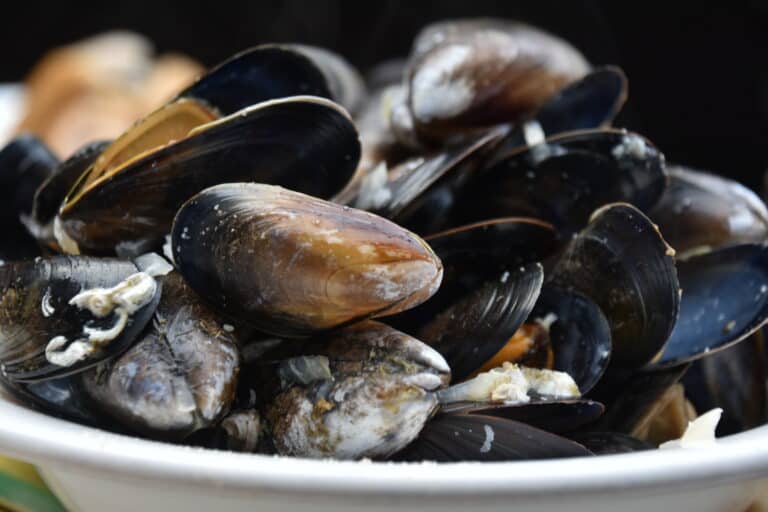 [June 2021] Our one-month stay in Edinburgh has finally reached its final night.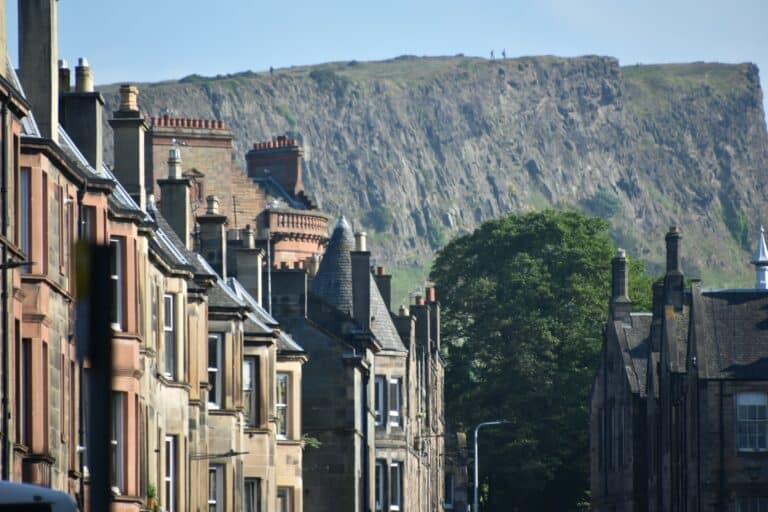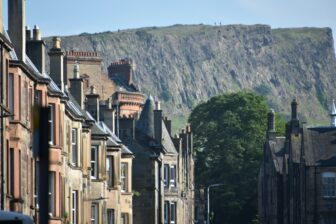 When we started, I thought it would be a long month, but when it was over, I felt it was very quick.
On this day, we cleaned Airbnb, which had become our "home", and in the evening, we went to a restaurant in the seaside Leith area where we had made a reservation.
That was a pub restaurant named Teuchters Landing.
I was surprised that people were lined up outside, but we had a reservation, so we were immediately taken to our table.
However, the subsequent development was unusual.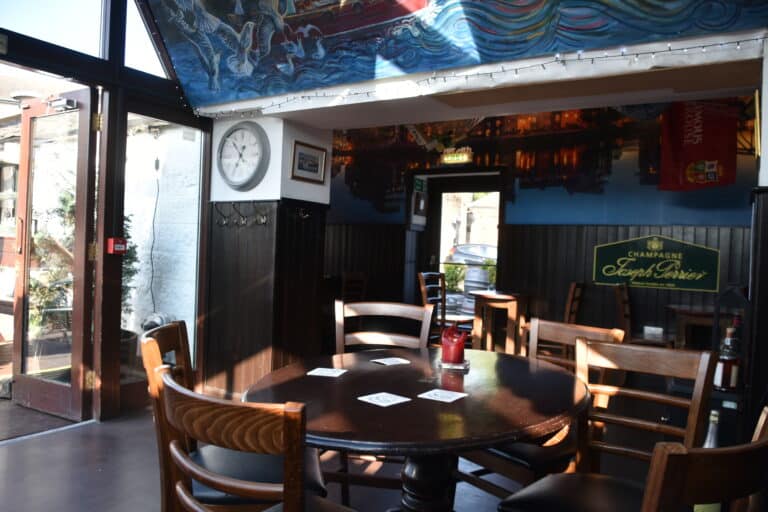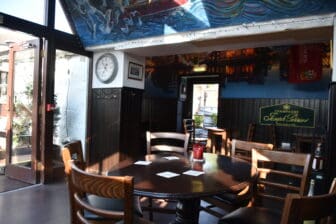 Looking at the menu with a QR code is common in the Covid crisis, but we had to order online even though we were in the restaurant.
It was like ordering to Deliveroo, the foods delivery service that we sometimes use at home, which was not very nice.
We intended to order the starter and main course separately, but they all were served together, and seeing that, the couple at the table next door was surprised.
However, the foods were good.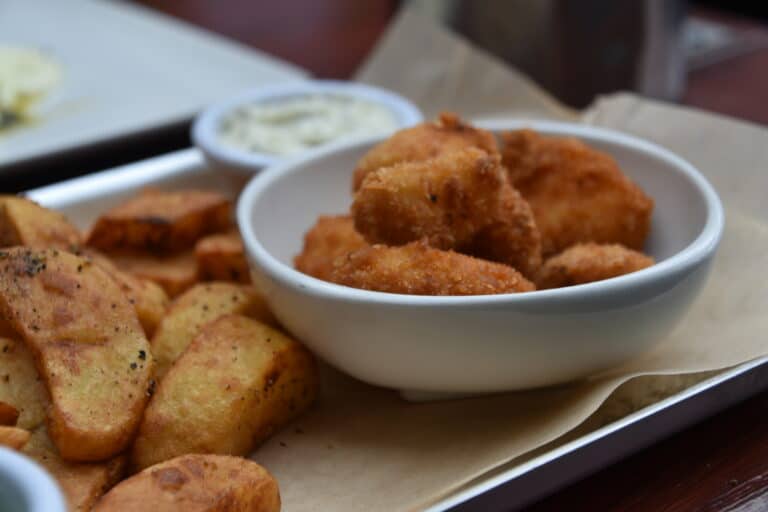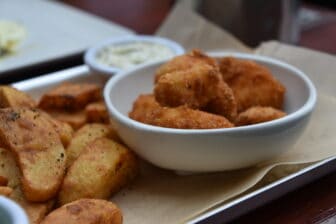 I ordered mussels as a starter.
For the main, I ate fried monkfish.
My husband had skewers of salmon and monkfish, and kipper.
All of them tasted good, especially the French fries was nicely sprinkled with pepper.
For dessert, we took one extremely dense sticky toffee and shared.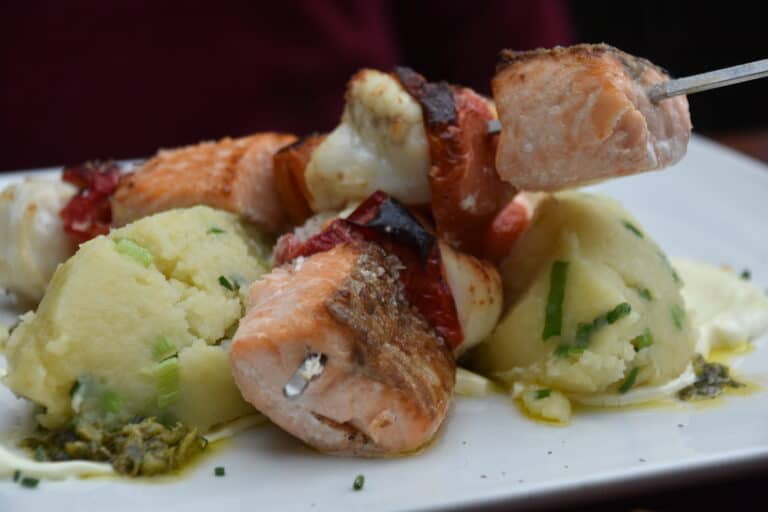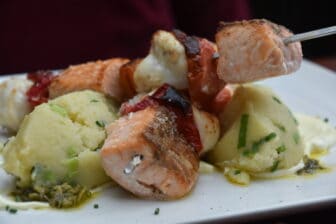 And Scotch whisky.
I chose a smoky version from the local Reith's distillery, and my husband had Highland Park, both of which had a modest peaty taste.
This restaurant was quite large, with several rooms and a large number of tables outside.
The waitress was nice and friendly and did her job well, but the young waiter, who seemed a part-time worker, was inconsiderate and immature.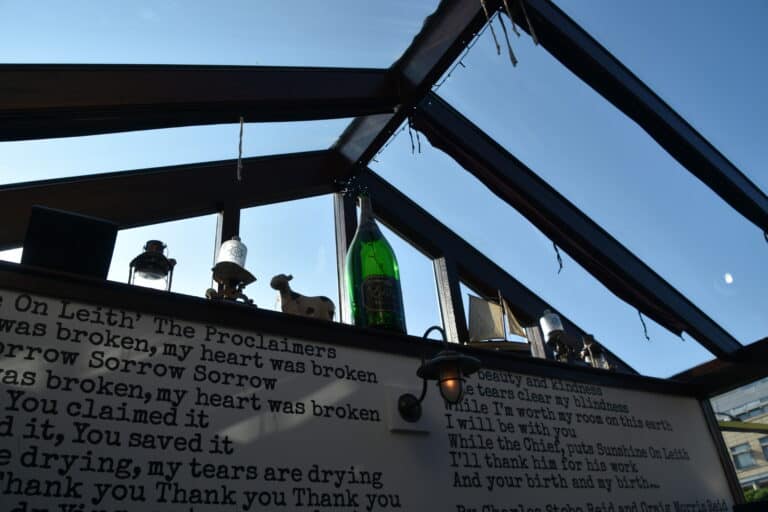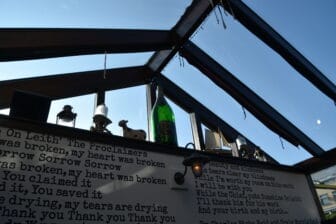 We went to many restaurants in Edinburgh this time, but most of them had at least one such part-timer, and I could clearly feel the labor shortage problem in the restaurant industry.
By the way, this evening there was a soccer match between England and Germany in Euro 2020, and to my surprise, England won.
So we heard a cheer in this restaurant.
I thought the Scottish people wouldn't support their nemesis England.
Perhaps it was a group of travellers from England.