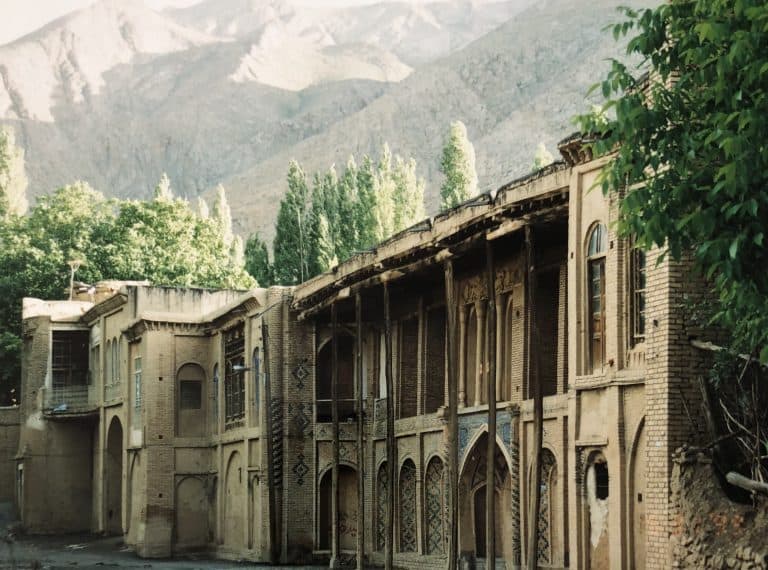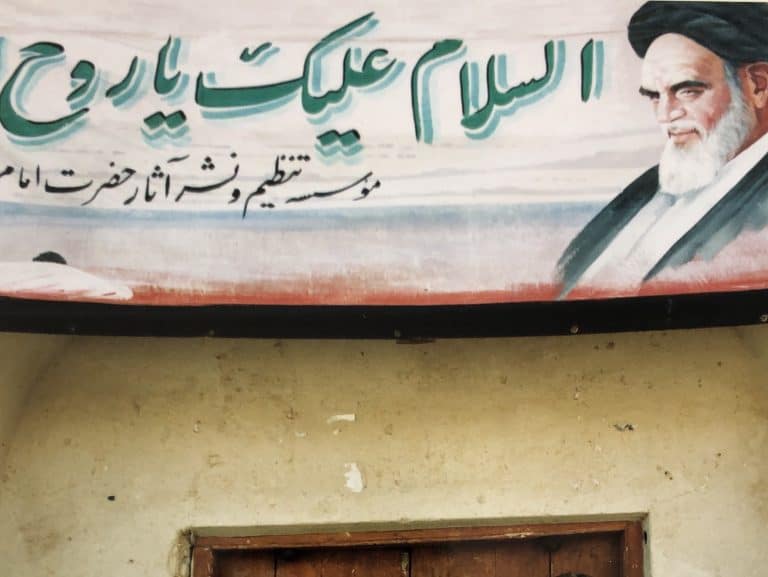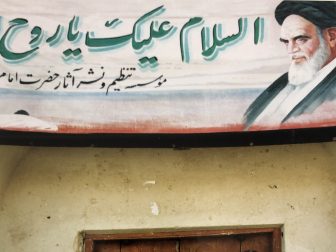 [ May 1999 ] We visited remote areas in our holiday in Iran and today we had not expected any major sight seeing, but we had a bit of fun at the birthplace of that famous Ayatollah Khomeini.
Ayatollah Khomeini is the tough looking man who led the Iranian Revolution in 1979 and reigned as the Supreme Leader until he died in 1989.
The name, Khomeini means that he was from Khomein and apparently he had a real name separately.
So we stopped over in Khomein and visited the house he was born and raised.
And it just happened that the local TV crews were there, too.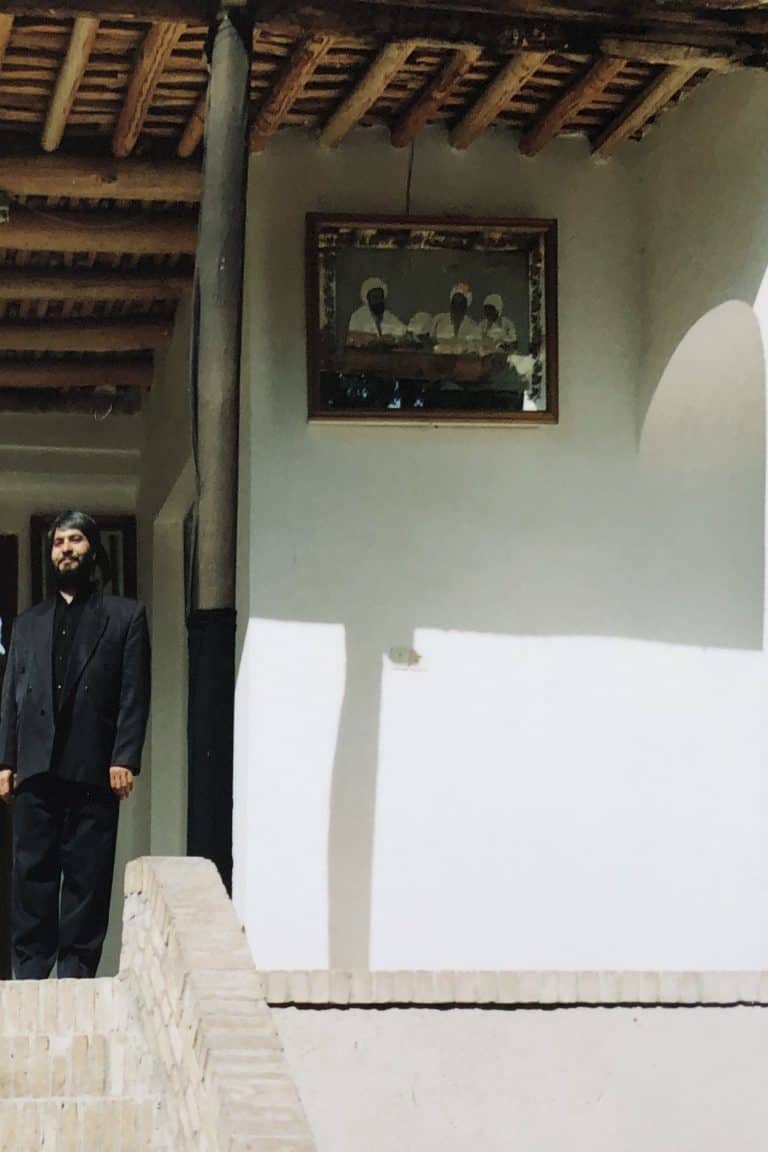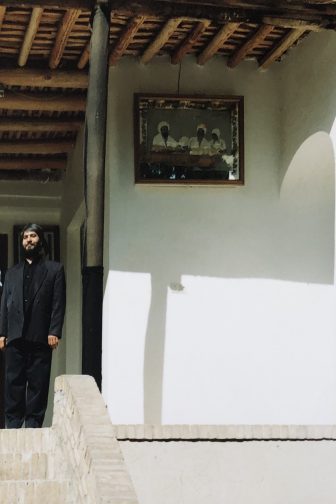 It seemed that they did not see foreign tourists so often here, so suddenly they decided to interview us.
They asked us about our impression of this place as well as Iran generally.
When I said "It is interesting to imagine that this grand and rather frightening man used to be an ordinary kid and ran around in this garden", they liked it.
The presenter was asking questions seriously, but I was nearly burst into laughter when I noticed on the camera that one of his jacket's buttons was missing.
They took some images of us signing on the visitors' book in the room where Mr. Khomeini was born.
We were asked if it was OK for them to add our photos on their leaflet about this place.
Of course we said yes, but we never know what sort of leaflet they made, or what sort of TV programme they broadcast.
Next place we visited was a town called Golpayegan.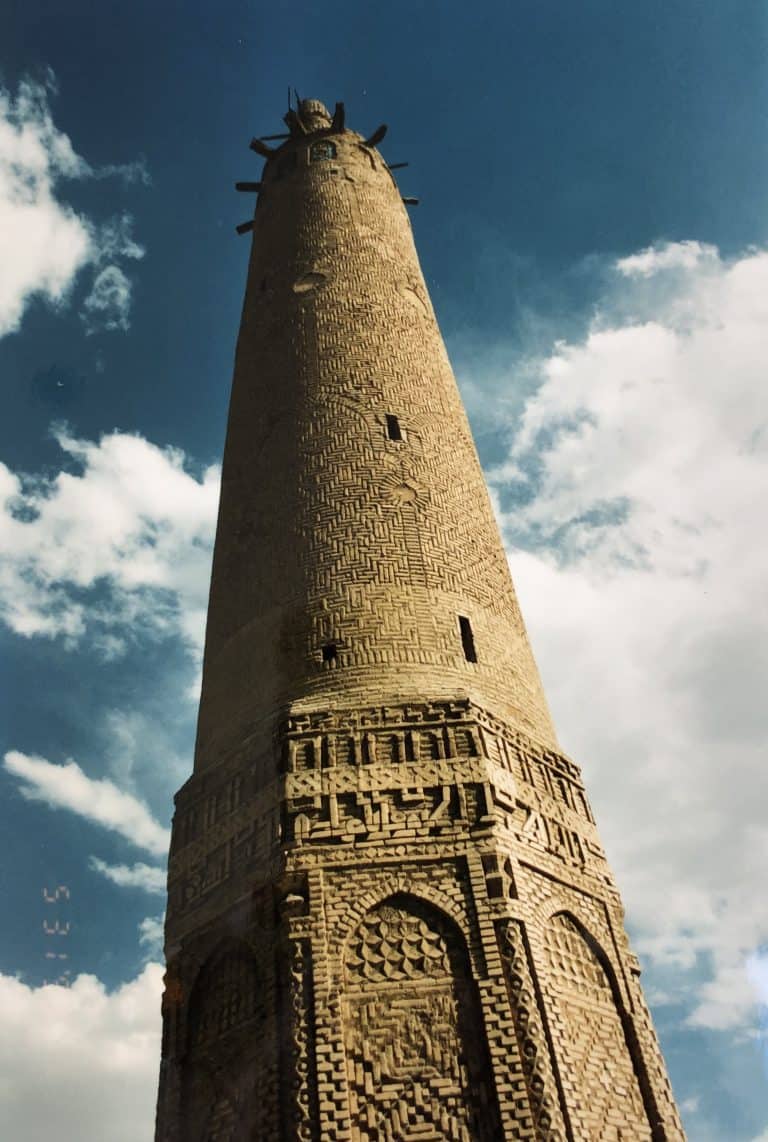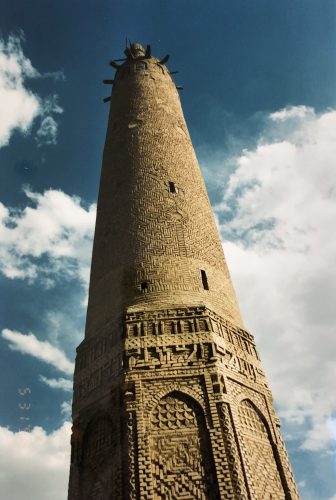 Here we saw the minaret built during the Seljuk Empire (the 11th~12th centuries) and some others.
I have a feeling that when I was a student, we learned it as Seljuk Turkey, but geographically the empire was located in current Iran, Iraq and Central Asia and apparently they were speaking Persian language.
On the day, we stayed one night in a small town called Daran.
The view on the way here was fantastic.
At the foot of steep mountains, the earthy villages were dotted.
Daran itself did not have any special things and we stayed at the only hotel in the town.
We had our meal in their garden taking out a table from within.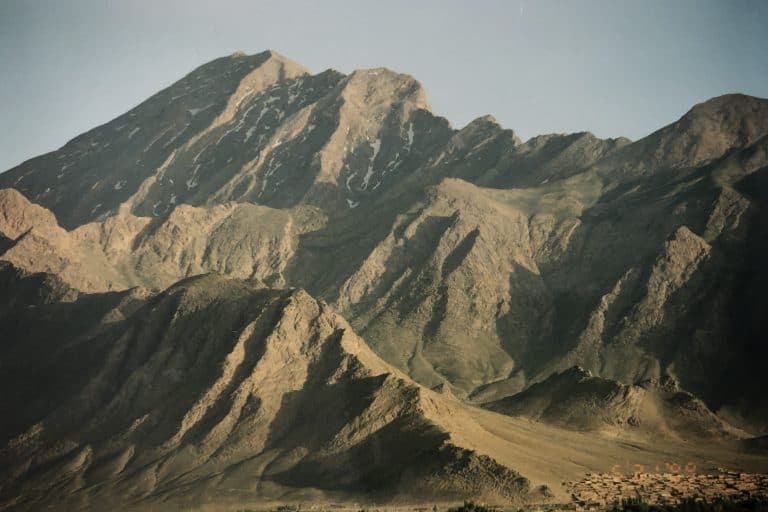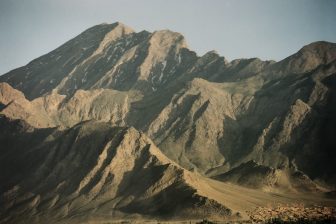 On that occasion, Khalil and Ali, our guide and our driver again tried to change the route, so I told them 'No' flatly.