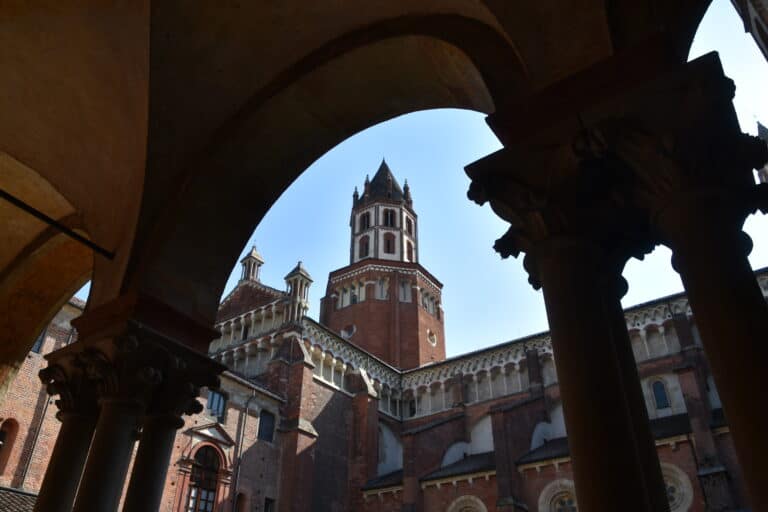 [October 2021] We went to a town called Vercelli in Piedmont, northern Italy.
Apparently this is the capital of rice in Europe.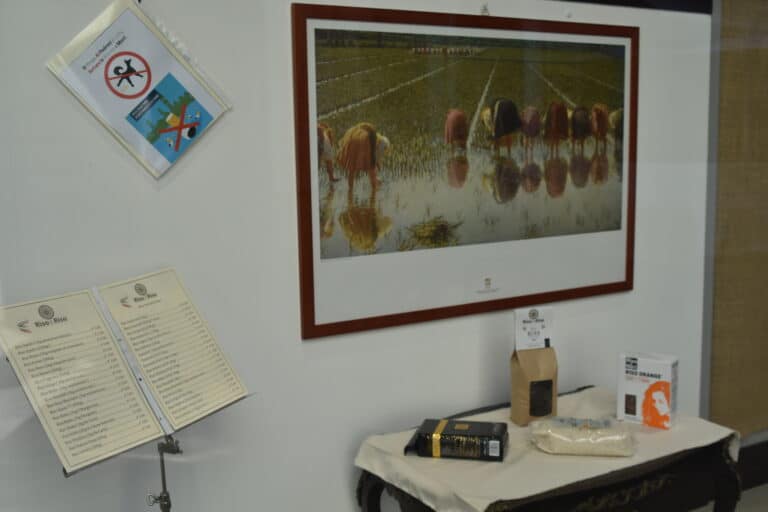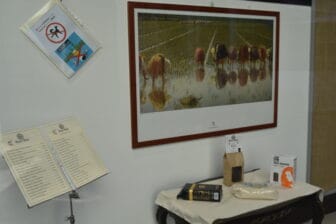 Certainly, when we were walking in the town, there was a rice shop.
It was a very different image from a Japanese rice shop, though.
It is said that rice farmers have long hired female workers called Mondina to harvest rice, but due to the harsh working conditions, strikes were also active.
After a series of labour-management conflicts, the eight-hour workday system was established in Vercelli for the first time in Italy in 1906-09.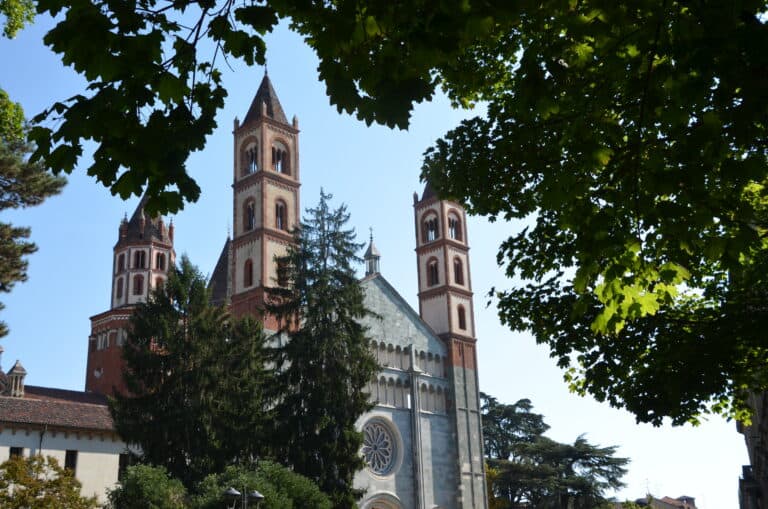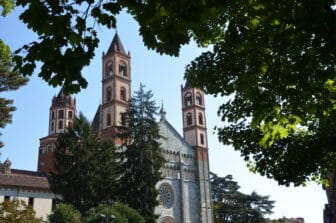 When we went to Vercelli, it didn't look like a town where such a labour movement was likely to be active, and it seemed to be a devout and affluent town with many religious facilities such as churches and monasteries.
Among them, the first one we visited was the Basilica of Sant'Andrea.
The church has a history from the beginning of the 13th century, but the front is made of grey stone like concrete, which was very strange.
I wondered if a person with a bad taste had repaired it, but when I looked it up, it seems that this grey stone was a stone from local Piedmont, and they chose it on purpose.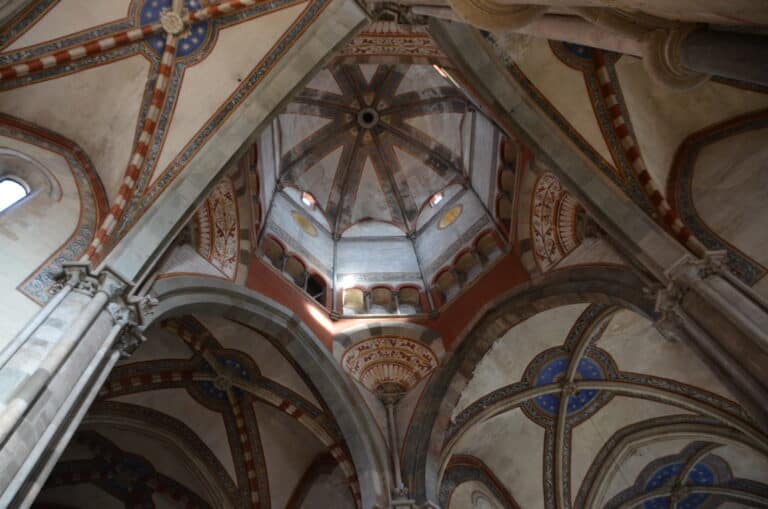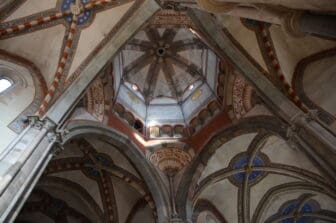 I noticed the lovely sculpture on central door.
Once inside, the combination of red and white was beautiful, and it had a warm image that was different from the façade.
However, unlike churches in Southern Italy and Tuscany, which are full of frescoes, mosaics and statues, the interior was simple.
I thought that maintenance was not good because the floor was not even, but according to the internet information, it is "almost kept in its original shape", so this may be part of that.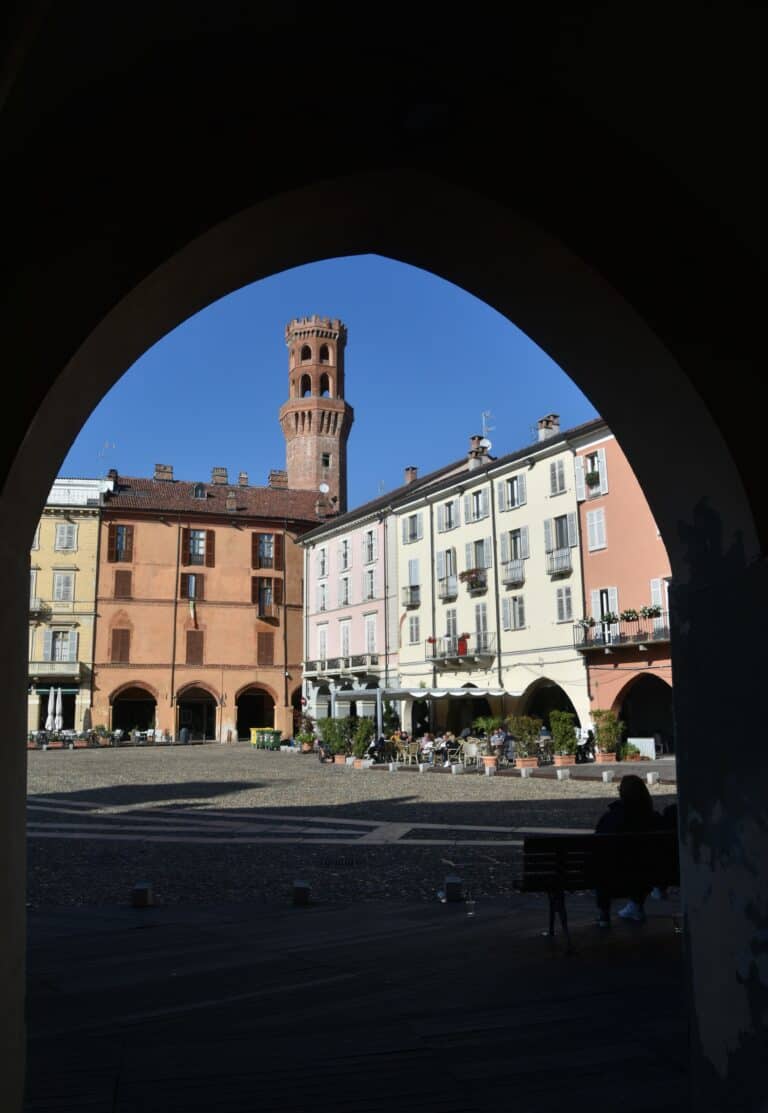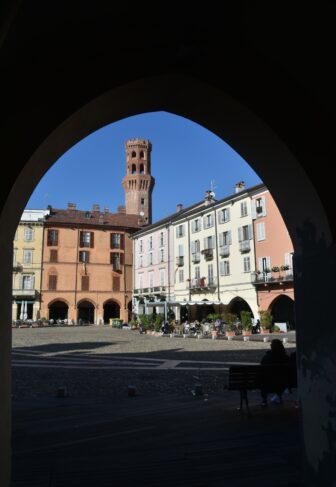 The cloister, which more pillars were added for reinforcement in the 16th century, was also wonderful.
Another highlight of Vercelli is the Cavour Square.
It was worth taking a photo in this spacious square surrounded by historic colourful buildings.
The tower in the background is named Torre dell'Angero, and every year on January 6th, a witch named Befana slides down the rope from the top of this tower.
The town has also a cathedral and a castle.
A group of nuns were visiting the cathedral.
The front door of the cathedral, which is not normally open, was open, so it may have been a special day.
The bell tower was disproportionally large and only this part seemed to be old.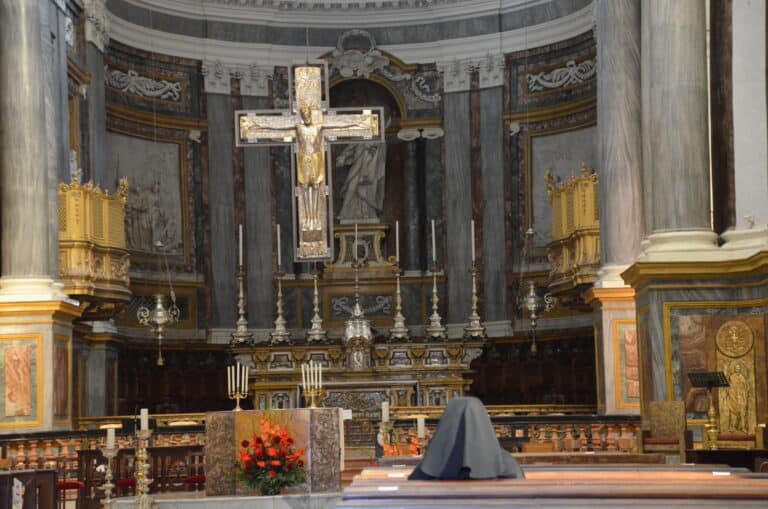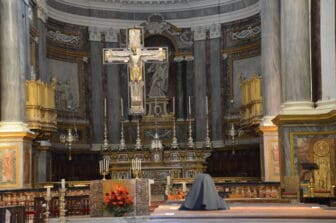 The castle is said to be a building of the end of the 13th century, but since it is now used as a courthouse, the inside could not be visited.
Working every day in a 13th-century building would be rather special, wouldn't it.