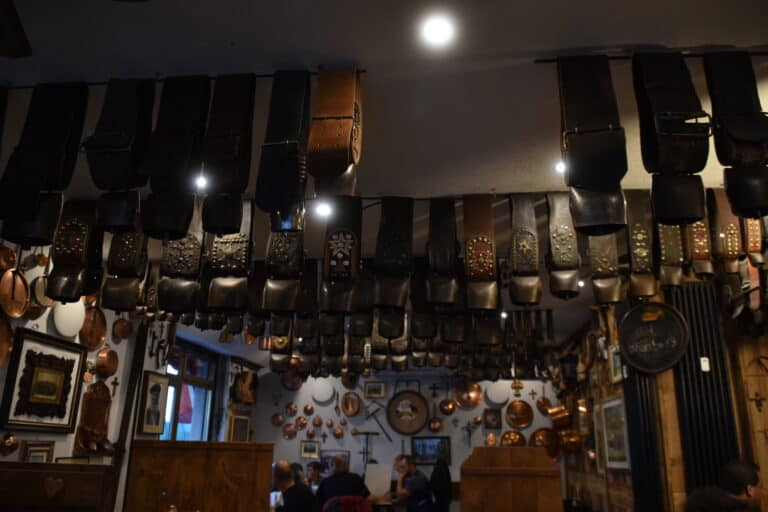 [Apr. 2023] After descending from Monte Bianco, Italy's highest peak, we returned to Aosta, the capital of Valle d'Aosta, by bus.
It was only about an hour away, but Aosta was much warmer.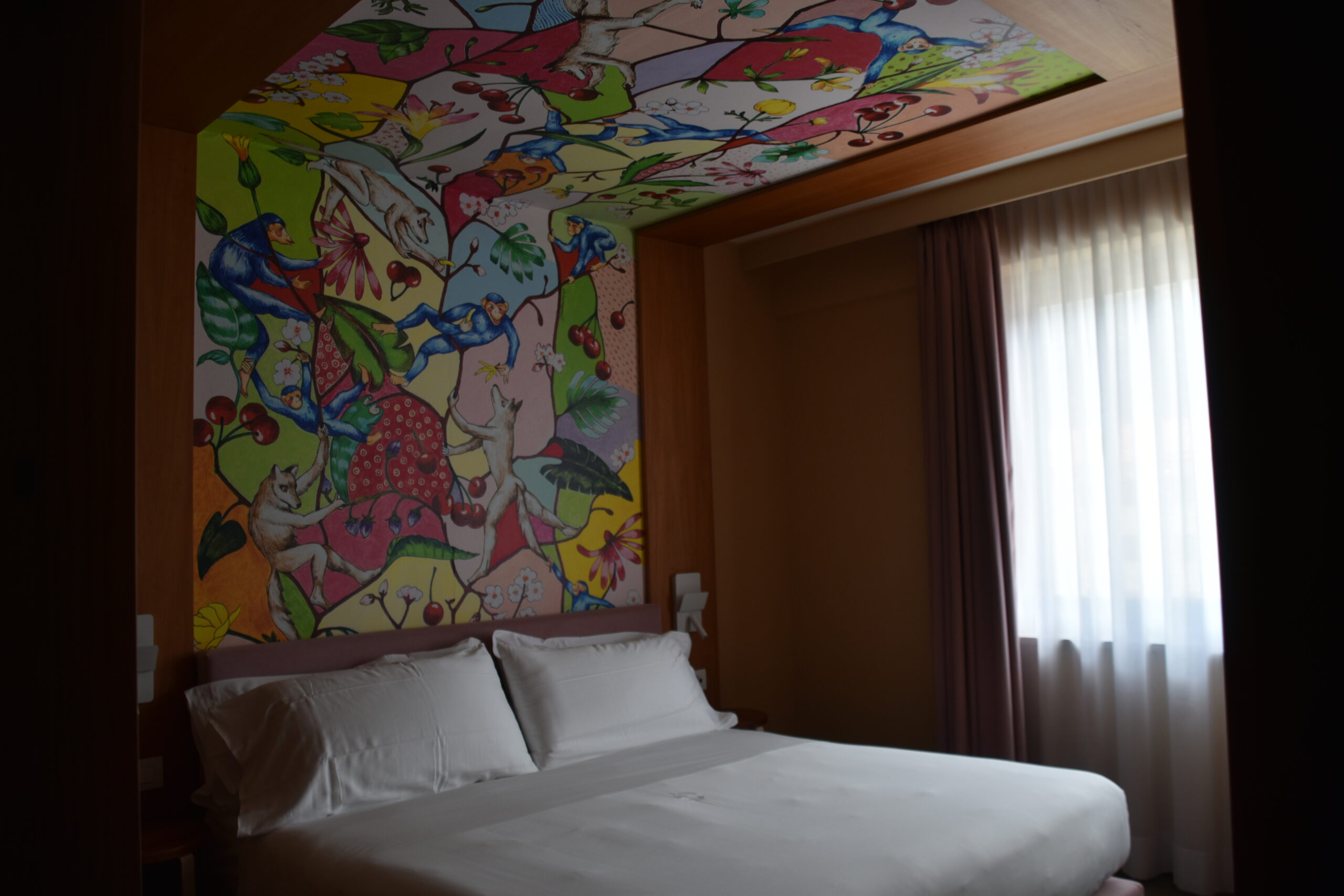 Tonight's lodging is a kitschy hotel named Omama.
It is four stars, but the room was like a child's room, with colourful animal pictures and figurines.
There was a picture like a jungle in the elevator.
In the first place, when we were walking from the bus station in Aosta to the hotel, the building I thought was a kindergarten was in fact this hotel.
We stayed here for 2 nights.
Dinner that day was at La Vache Folle, a restaurant right behind the hotel, which had a good reputation on the internet.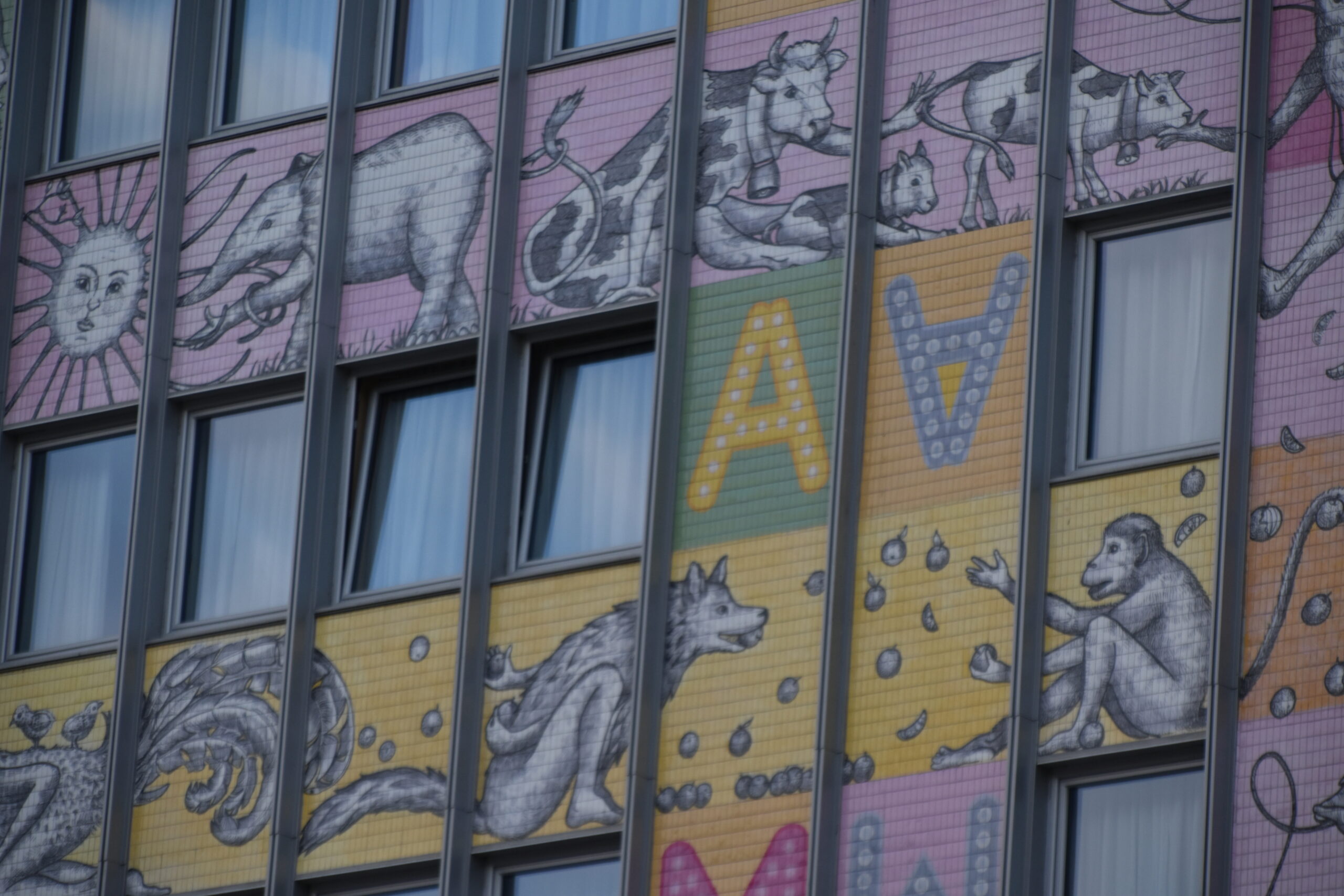 Seeing from the outside, it looked like it was closed, but when we went in, there were already many people.
It was owned by a bald man with a long beard in braids, and two elderly women working there who might be his family.
There were countless cowbells hanging from the ceiling, and a cool cowhide jacket adorning one corner of the wall.
As always, our choice of the starter was a platter of salami and ham.
The kind of ham was different from what we usually see in Italy, but there was no explanation, so I wondered what they were.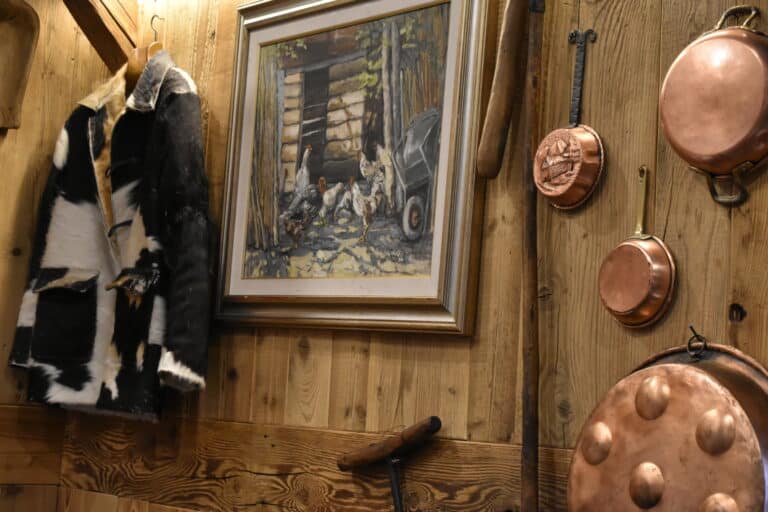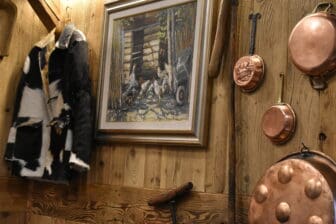 My main dish was a meat dish called Entrecote grilled + aromatic sale.
The meat was delicious, but I couldn't tell how aromatic the salt was.
It came with a small amount of salad, but instead of the Italian way of putting olive oil and balsamic vinegar on your own, it was already covered with so-called French dressing.
That is probably because this place is close to French border.
My husband had a beef stew called Carbonada and polenta.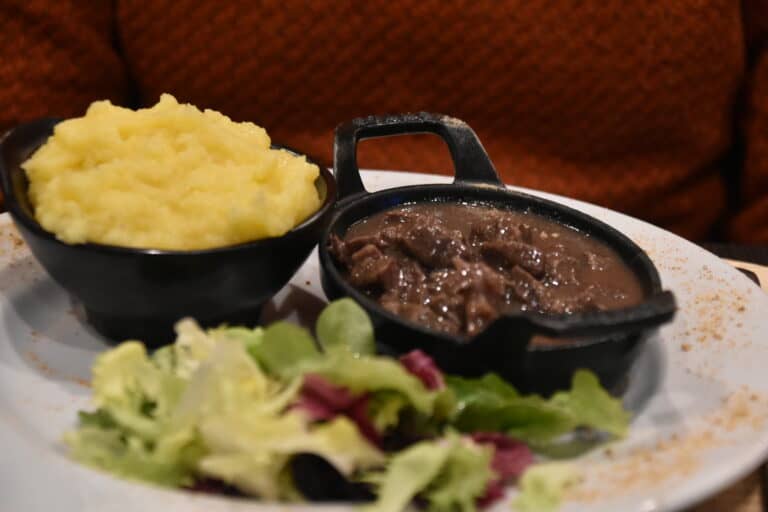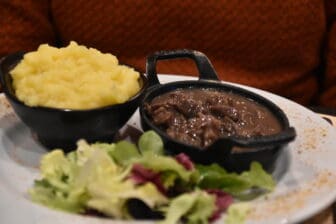 I took a small portion and it had a mild taste.
We had 1/2 liter of house wine and in addition, a digestivo (after dinner drink) was served.
Three bottles were placed on the table and they let us drink as we liked.
These three's  alcohol content were 28%, 40% and 55%.
The 28% I drank was mead with tobacco, easy to drink and delicious.
My husband chose a 55% like grappa and he said it was very good.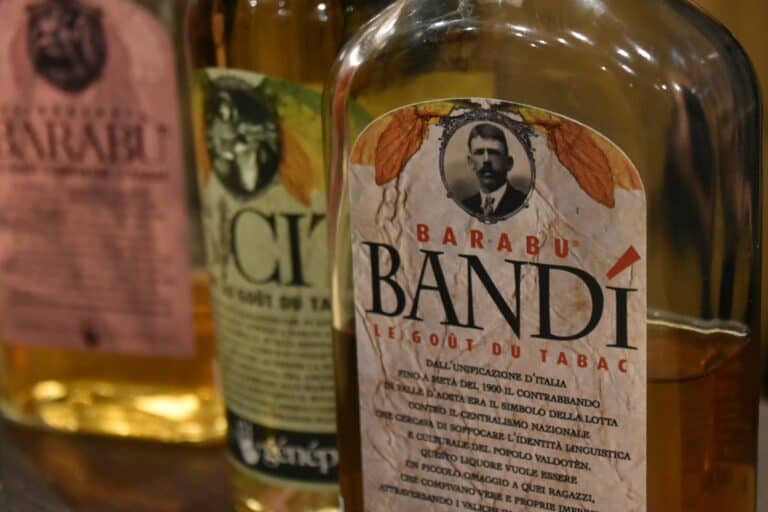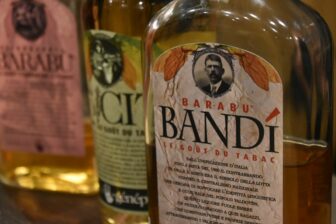 On the label, it was written that it was a liquor that was smuggled by the group of people around here who opposed the unification of Italy.
The bill was €59, which is a bargain.
Delicious food, exceptional prices, and an interesting space were all there, but if you ask me if I would like to go again, my answer is no.
Because the staff didn't smile at all.
This would be fatal for the service industry.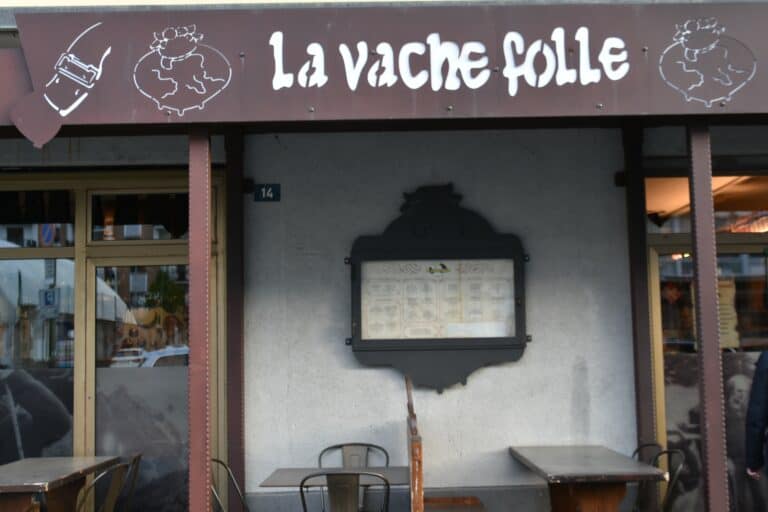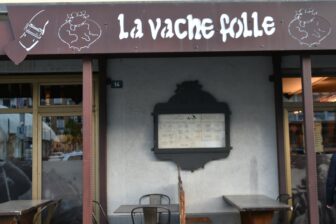 The owner had an angry look all the time, and the women who were working there were also gloomy.
My guess is that beard owner has too much pride.
The basis of the restaurant business is to make sure that all customers can eat comfortably, rather than putting their own principles first, isn't it.