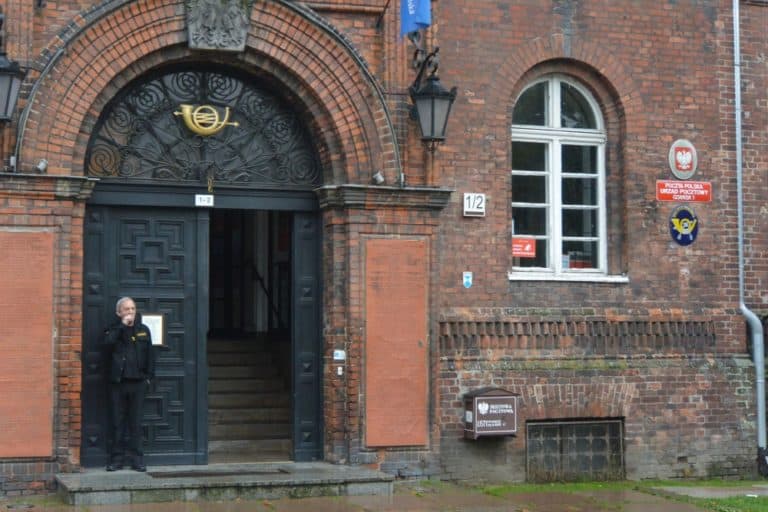 [ Oct.2015 ] The last destination of the walking tour in Gdansk in Poland was the post office.
On the 1st of September in 1939, WW2 started here in this post office.
In those days, Gdansk was the Free City of Danzig and the post office was regarded extraterritoriality.
As the relationship between Poland and Germany deteriorated, some weapons were hidden in this post office.
So, when the Germans attacked here, the battle was fierce.
Although they were hugely outnumbered by the German force, the postmen held the post office for as long as 15 hours.
In the end, the Germans set the building on fire, so they had to surrender.
Apart from 4 people who managed to escape, the rest were all shot dead on the wall behind the building.
Magda, our guide, said "Although we know the winning chance is thin, we fight until the end. That is our character".