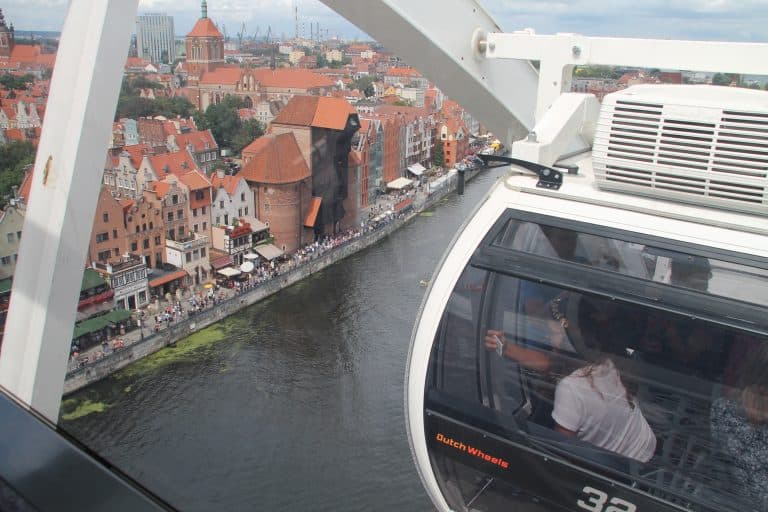 [ Aug.2016 ] When we were in Gdansk, Poland, this year, we found a big wheel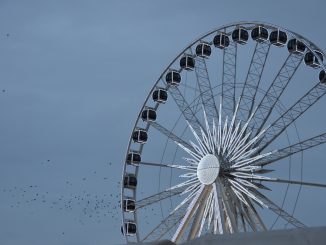 in the centre of the town.
It was not there last autumn, so this must have been another attraction for the St. Dominic's Fair.
I like going up to high places, though I have a slight tendency of acrophobia, so we went for the ride.
Actually for us, it was the third big wheel we rode this year.
And to my surprise, the big wheel here was exactly the same type as the ones in Brighton and in Liverpool in England.
There must be a big company who owns some wheels and rents them everywhere in Europe.
The gondola of this big wheel was closed and solid, so I did not have any fear and my elderly mother could have a go without any problems.
Originally I was hoping to see the sea from the top, but we could not.
It seems that the main town of Gdansk is quite far from the sea.
Instead, we enjoyed seeing the pretty scene of the vermilion roofs of the town.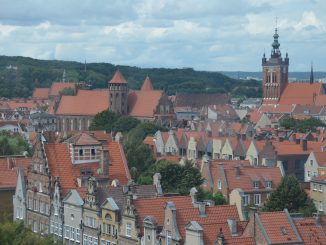 It was Saturday, so the bustle on the ground was at its peak.
They were holding a boat race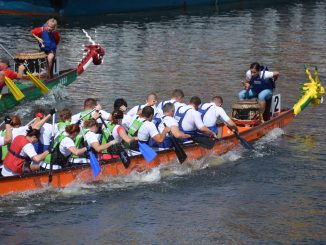 on the Motlawa River.
The weather was nice to enjoy the festival.