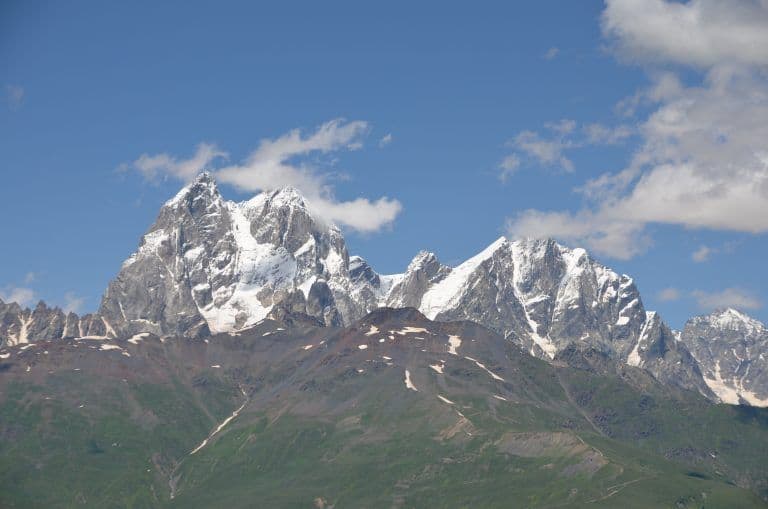 [ July, 2018 ] The next place we visited in Mestia, the town in Svaneti in Georgia, was the Svaneti Museum of History and Ethnography.
The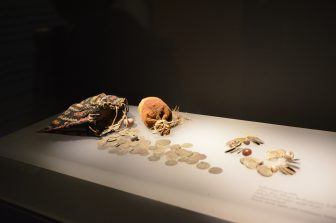 original museum was built in 1936, but the current modern building was built in 2013.
There were many treasures from this region including tiny silver coins, lovely necklaces, one of the only three crosses existing in the world (the other 2 are in the Vatican and in the US), snowshoes and so on.
In the shop of this museum, I found some souvenirs using Georgian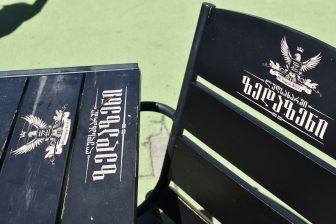 letters as the motif, which I had been looking for.
These round-shaped pretty letters are said to be created from the vines of grape trees and I wanted to take it back home to remember them.
The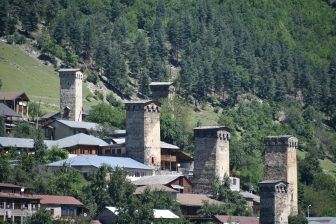 rooftop of this museum is also popular, because the view from there is fantastic.
We had taken many photos by then, but here we took many more photos of the view with the towers.
This place was supposed to be the last on the itinerary for the day, but Gia, our driver, suggested to go to the ski resort called Hatsvali, which was about 8km away.
Ana, our guide, looked a bit troubled and said "Well, this is extra, so don't tell the agency".
It was really worth it.
I am grateful to Gia.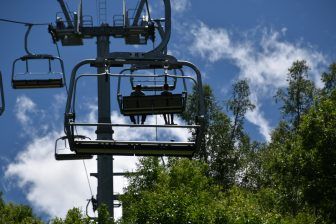 We took the chairlift for about 20 minutes, going up and up to the point of about 2,500 metres.
From there, we could see the Ushba Mountain very clearly, which has a height of 4,900 metres.
It was so beautiful.
We thoroughly enjoyed the magnificent view of the snow-capped mountain range.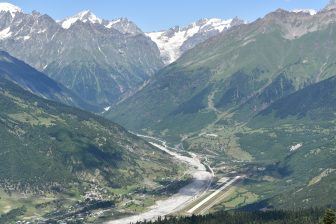 This is the Caucasus!
On the way back on the chairlift, we could look out over the town of Mestia, too.
We had a really lovely relaxing time.
After coming back to Mestia, we went to the restaurant called Ushba.
Here, I had a glass of Borjomi for the first time on this holiday.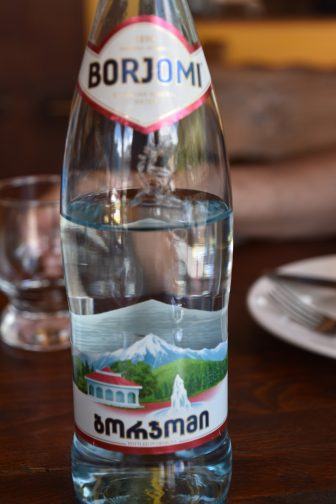 Borjomi is a town in the centre of Georgia and the mineral water there is drunk by people all over the ex-Soviet Union.
My first experience was probably in Russia and, at that time, my first impression was 'salty sparkling water', which was not very easy to drink.
This time, it was not that salty and in fact it was quite nice.
According to Ana, the Russians love Borjomi and they say that the local one is better, so they buy many bottles to take back home.