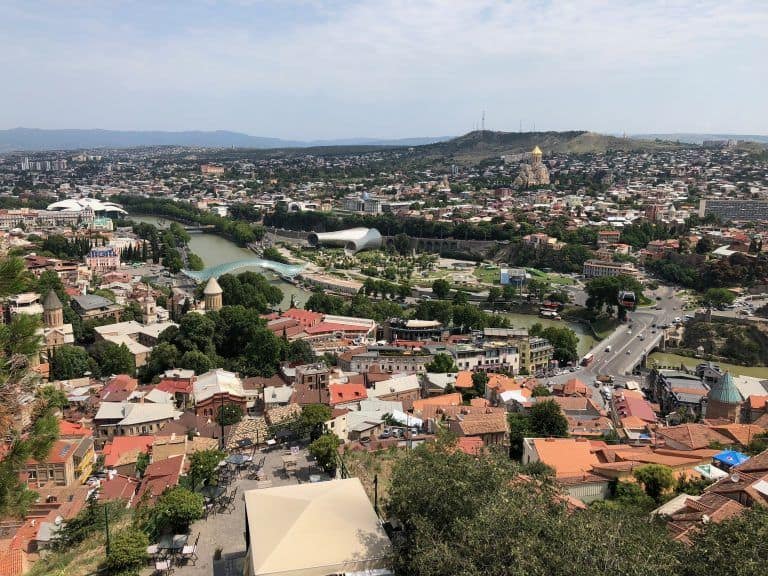 [ July 2018 ] This summer, we went to Georgia, the country in the Caucasus.
It was the first time for my husband and the second time for me.
The last time I visited there was 18 years ago.
This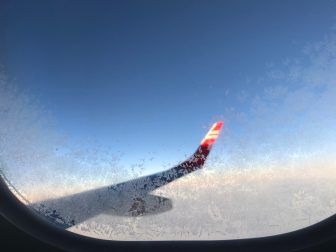 time we flew from London Gatwick Airport with Georgian Airways.
The departure time was nearly 11 pm and that was the last flight from this airport on the day.
The shops in the airport were already closed and the departure lounge was getting less and less busy.
The tired atmosphere was overpowering and it was far from the ideal exciting mood for starting a holiday.
The aircraft was the Brazilian Embraer which was quite small with only about 100 seats.
It took about 4 and a half hours.
When we arrived in Tbilisi, the capital city, it was about 3:30 am by our own body clock.
This holiday was quite luxurious one with a driver and a guide, so the driver was waiting for us with our name plate.
The car he was driving was a nice and heavy Chrysler.
We learned later that they do not produce any cars in this country and the cars running in the streets are mostly imported secondhand ones.
That reminded me of the car of the holiday 18 years ago, which was a beat-up BMW.
Our hotel this time in Tbilisi was called IOTA.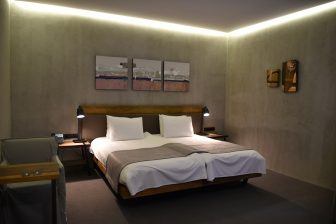 It was near Freedom Square which is the centre of the old town.
So the location was excellent.
It seemed fairly new and it was built of undressed concrete, even in the room.
I understood that they are trying to be stylish, but because of that, the walls in the room were grey, so the room was like a luxurious prison.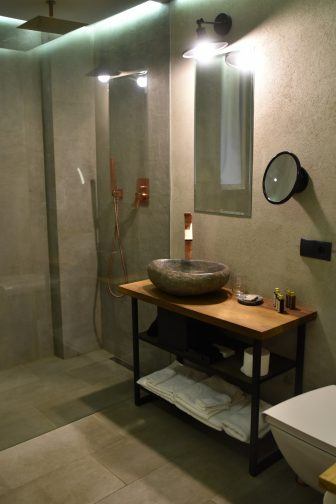 Another thing we learned later was that during the time of the Saakashvili presidency (2004-2013), modern architecture was encouraged, so this hotel may have been built around that time.
There were too many staff hanging around in the hotel and when we asked something of some of them, they responded obviously reluctantly, this happened at least twice.
This kind of attitude is often seen in the former Eastern Bloc.
So overall, I did not get the impression that we stayed in a particularly good hotel, apart from the location.
By the way, when I was last in Georgia, 18 years ago, I stayed in a family home.
It was a flat of an old lady of about 70 who used to be a doctor.
I remember watching Sumo on TV with her.
Georgia is famous today for the successful Sumo wrestler, Tochinoshin, but even 18 years ago Sumo seemed popular in this country.
The flat was far from the city centre, but it was more interesting.