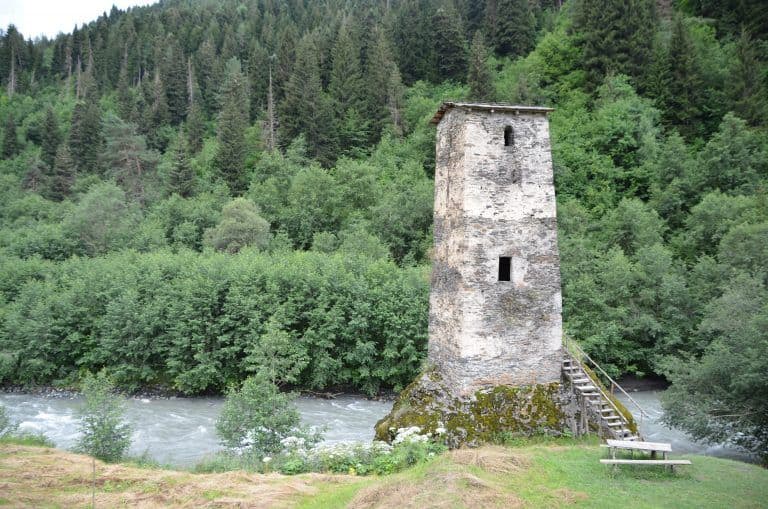 [ July, 2018 ] The second day in the Svaneti region in Georgia was the highlight of this trip and we went to the village called Ushguli.
We got in the Mitsubishi 4WD car again, as we did in Kazbegi.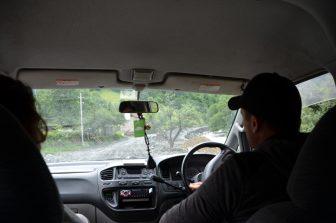 This car not only had the driver on the right hand side, but also had many warnings written in Japanese, which nobody could read.
The road was even worse than Kazbegi  and most of the parts were under construction, so although it was really in the countryside, we had a bit of a traffic jam.
There were many pylons in a row along this road.
Before arriving in Ushguli, first we stopped at the tower called  "The Tower of Love".
We listened to the sad story regarding this tower: The husband of a happily married couple was sent to war and killed in action.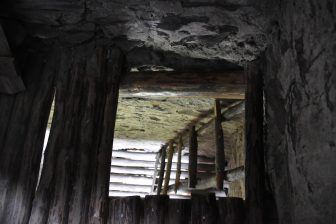 The wife did not believe the notice of his death and spent the rest of her life waiting for him in this isolated tower built by her father.
We went into the tower.
It was a four storey building and to go upstairs we had to use a ladder.
It was similar to climbing up to the attic of an ordinary house, which was a real job.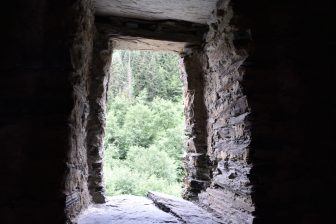 There were some windows, but the inside was dark and the simple floors were made up of logs.
It must have been very hard to live here.
According to Ana, our guide, not only this sad wife, but everyone in this region used to live in towers which were built between the 9th century and the 12th century.
The walls were extremely thick, so each tower was like a fortress.
When we finally reached the top floor, a Chinese family and then a group of German people followed us.
It seemed a popular tourist attraction.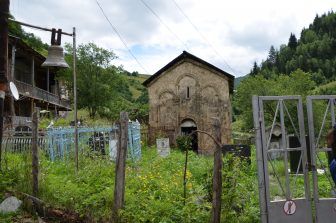 After this tower, we visited St. Barbara Church, which was a tiny chapel.
It is in a hamlet consisting of a few houses, including a couple of ruins.
As we learned, many of the Georgian churches used to have colourful frescoes inside, but many were painted in white during the Russian occupation.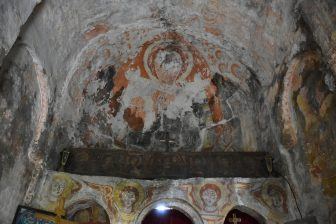 However, even the Russians did not reach here, so the inside of this chapel was full of faded frescoes.
The chapel itself was built in the 9th century, but there was a 6th century icon there.
Because Georgia was attacked by many countries many times, the treasures, such as important icons, were brought to churches in the countryside like this and kept there.
In this hamlet, only one family was living and guarding the chapel.
By the way, they have their own special language in Svaneti.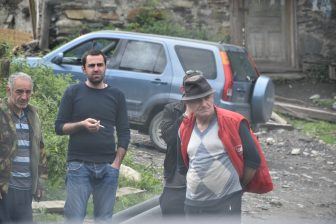 Ana, our Georgian guide, told us that when our local driver talked with the people at the road works, she could not understand them at all.
Their language does not have any letters, apparently.
But thinking about that, Wales in Britain has a different language and some Italians do not understand some local languages, such as Sardinians, so this phenomenon may not be so rare.