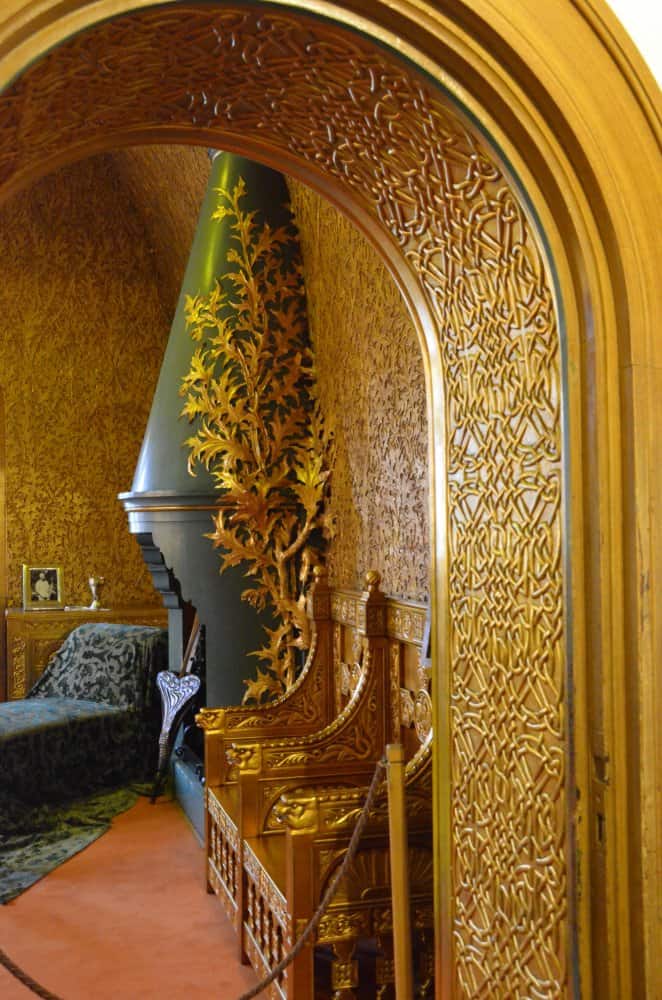 [ Apr.2014 ] This is a photo of a part of the golden room in Pelisor Castle in Sinaia, Romania.
This 70 room castle is a home of Ferdinand the first and his family.
He was Carol the first's nephew and invited to be a successor of Carol, because Carol's daughter died young.
Ferdinand was liked by people as well as his predecessor, but his wife Marie cannot be ignored.
This queen is the grand daughter of Queen Victoria of England, and seems to have been very beautiful, half English and half Russian.
She died in this room which is full of gilded leaves.
The guide who explained all these things pointed to a mahjong set in the Oriental Room where a Japanese doll was, saying " you can see the mahjong set on your right.
I like playing it online, but this one is the real one!".
The cost of living in Romania is lower than western Europe, but entrance fees to this kind of castles or museums are quite expensive.
On top of that, if you want to take photos inside the premises, they charge you a tax.
The price varies, but I remember it was about 6 euros here.