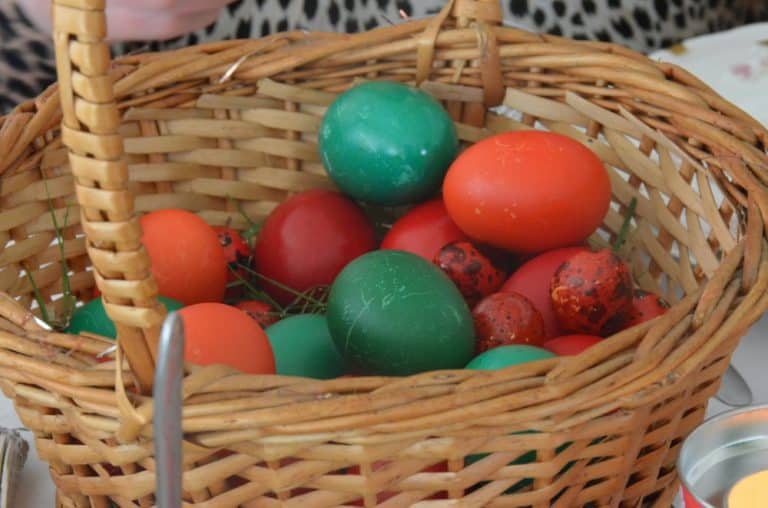 [ Apr.2014 ] We always plan to go somewhere outside of western Europe for the Easter holidays, because the shops and services are closed in the west.
The Orthodox church has got the different date for Easter, usually one week later, because they count date differently from Catholics.
I had believed that it was always like that, so we decide to go to Romania in this season.
But apparently sometimes the date matches between Orthodox and Catholics.
Our friends told me they have the same day once in about three years.
And this year was one of them, so we experienced the Romanian Easter.
In Romania, Easter is more important than Christmas.
We were invited to a home of our friends' relative and treated very well.
First, we drank home made cherry liqueur.
Then everybody picked up an egg which had been painted red and tried to break the one of the next door person.
The egg which did not break is the winner, though they said that there was no particular meaning.
After eating the eggs, three kinds of salad were served.
Then their national food, Sarmale (small roll cabbage) and liver pate followed.
The main dish was the roasted lamb, the traditional meal for the Easter.
Also they served the roasted duck.
After those, an Easter cake which was made by the oldest of the house, 91 year old grandma.
This cake was like Panettone in Italy.
And the last was the Ricotta cheese cake.
Everything was home-made.
During the dinner, we had the red wine which was also home-made.
I got really full up and it was really a great experience.