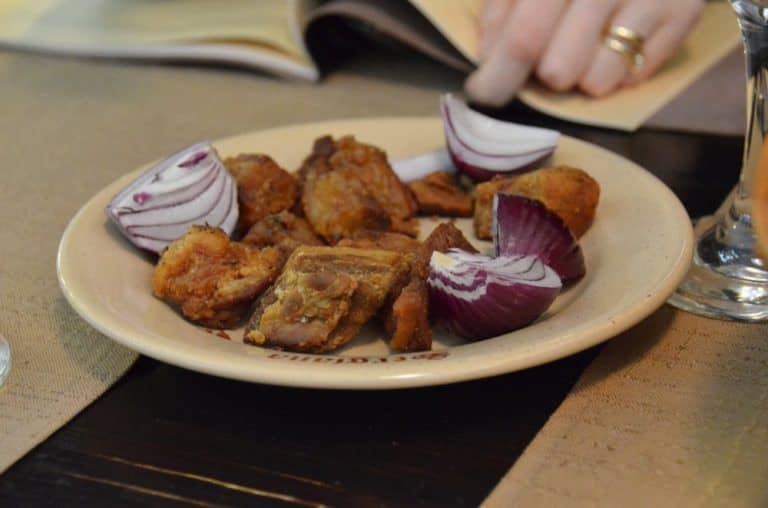 [ Apr.2014 ] This is a photo of "Jumari", which I ate in Brasov in Romania.
It is a fried pork fat, which sounds bad for your health, but it was very very tasty.
It would be perfect with beer.
This is only an hors d'oeuvre and Ciorba and main dish followed.
My Ciorba on the day was the one with meatballs.
For the main, I had meat and mushrooms wrapped by a pancake and fried (it had a long name, which I cannot remember).
On top of all these, I had Papanasi, a famous Romanian cake.
I am impressed by myself, how I could eat all of them and did not get any upset stomach.
I ate a lot but I did not have any problems during my journey.
This underground restaurant is called Sergiana.
The waiters were wearing costumes and the atmosphere of the interior was very nice.