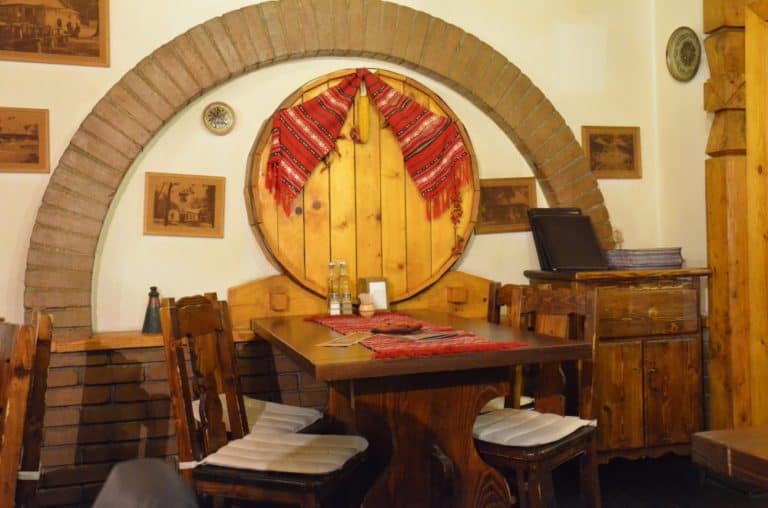 [ Apr.2014 ] After visiting monasteries in Valcea County in Romania, it was the time for lunch.
We went to a restaurant called Hanul Haiducilor in Ramnic Valcea, which is the biggest town around here.
Our friends had asked their friend living here for recommendation.
This name of the restaurant means something like 'Outlaw's Inn', but the interior was filled with lovely Romanian traditional artifacts, such as those pretty embroideries.
Here I had a turkey Ciorba (soup) and mixed meat dish.
Apparently people take this Ciorba (this one) next day after a party when they eat and drink too much.
It was nice plain taste, which was good for me who was eating too much every day during the holiday.