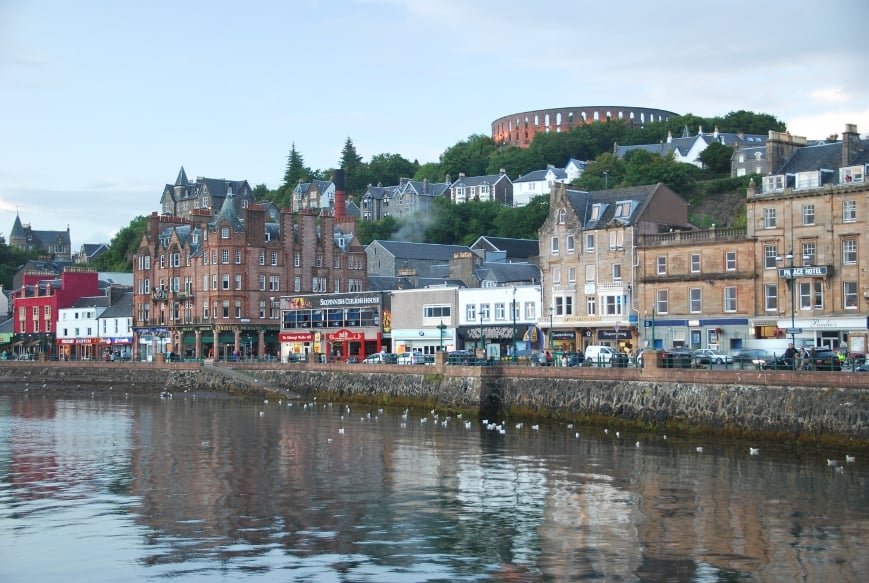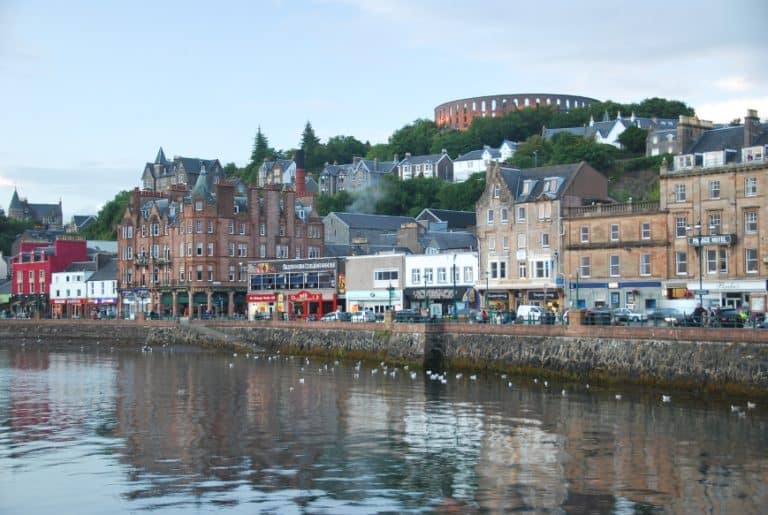 [August, 2010] I stayed two nights in a large house with a very good view of the sea in Oban in Highland in Scotland.
As you can see, there is a Colosseum-like monument on the hill and from there you can see a wonderful view of the bay.
The sea-foods like oysters, crabs and scallops I had there was excellent!