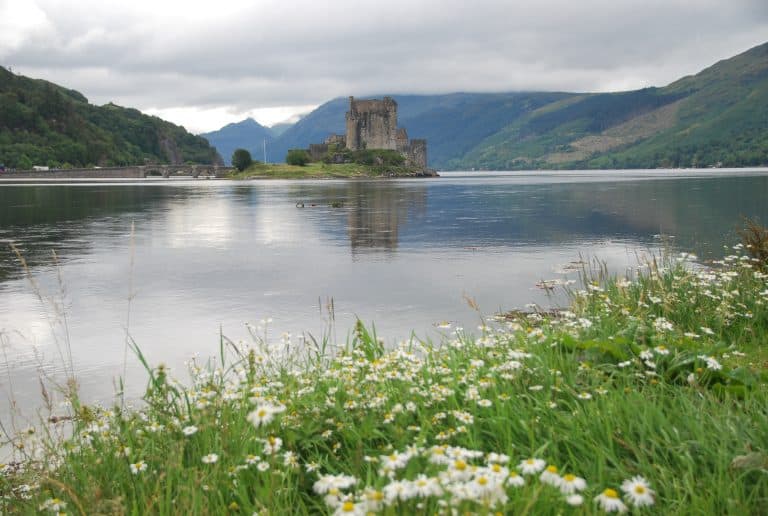 [Aug. 2010] On the final day of the 4 nights and 5 days tour of the Scottish Highlands , we just drove a long way back to Edinburgh.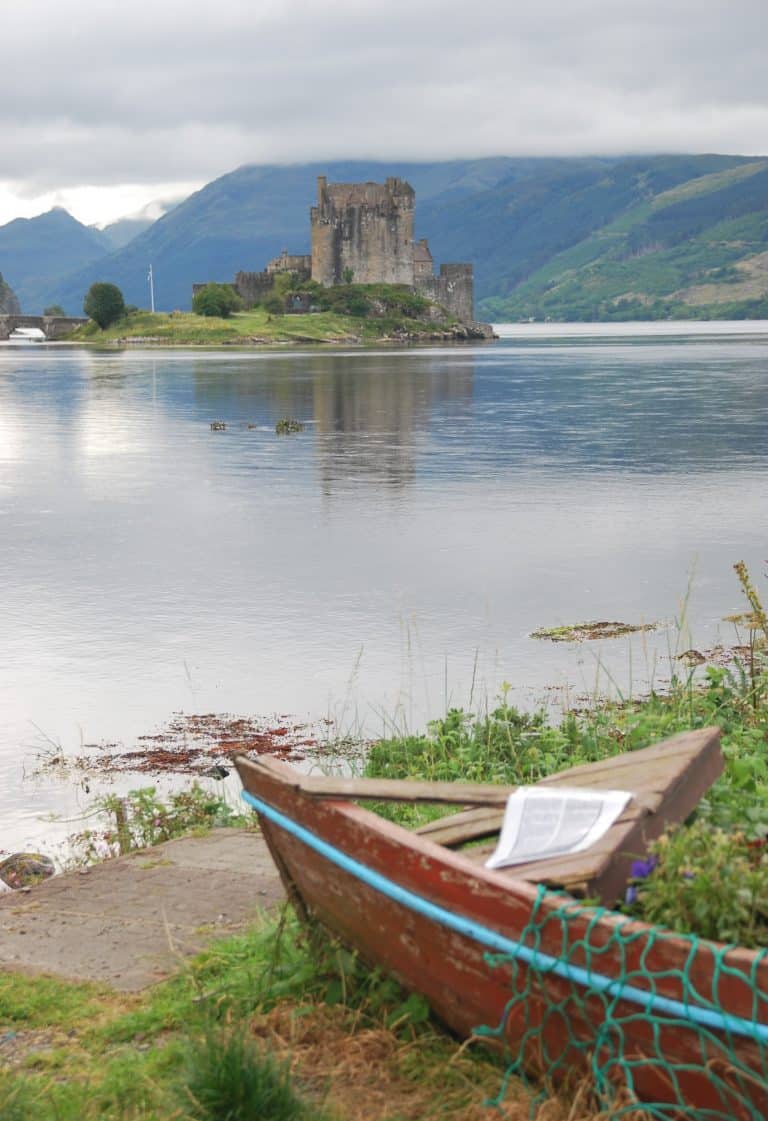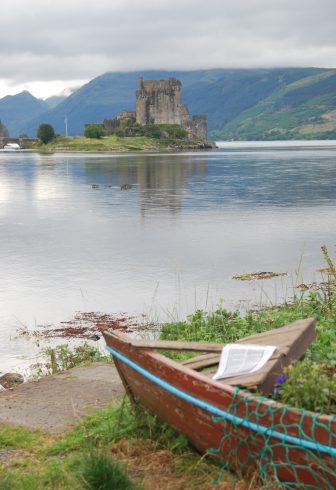 On the way, we had a rest at Eilean Donan Castle, which we had stopped a couple of days before, too.
We enjoyed looking at the castle from different angles.
We also took a commemorative photo of the tour here.
I thought, "Well, even the UK tour, people take a group photo like we do in Japan," but this was a voluntary action of the tour members, not planned.
The photo was taken by the passersby who just happened to be there.
A Canadian couple who organized it sent the photo to us later, and it was pretty good.
Then we stopped for lunch at Fort Augustus, a town on the famous Loch Ness.
Our guide told the story about Loch Ness : An Irish monk, Columba, who spread Christianity to Scotland,  went out to exterminate the dinosaurs of Loch Ness without fear.
That played a role in missionary work, apparently.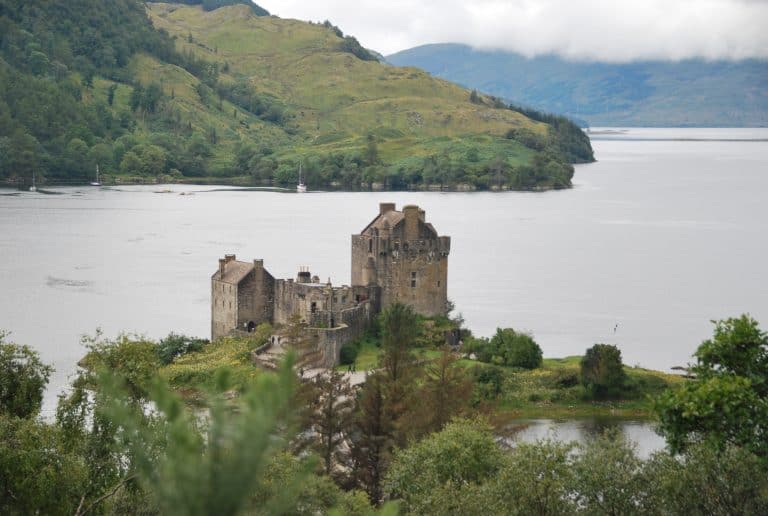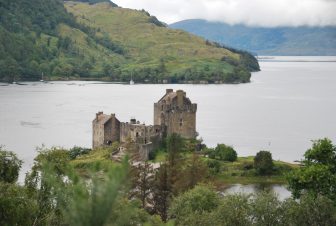 I was amazed that Loch Ness Monster had been around for such a long time.
It's a dinosaur, so it must have been around for a long time, but when I looked into the Columba era, it was the 6th century.
From that time on, it was said that there were dinosaurs in this lake, and even now some people believe that.
Before we got here, there were five mountains called "Five Sisters".
The legend about these mountains was interesting, so I will introduce it:
"Once upon a time, there were six beautiful sisters in this region.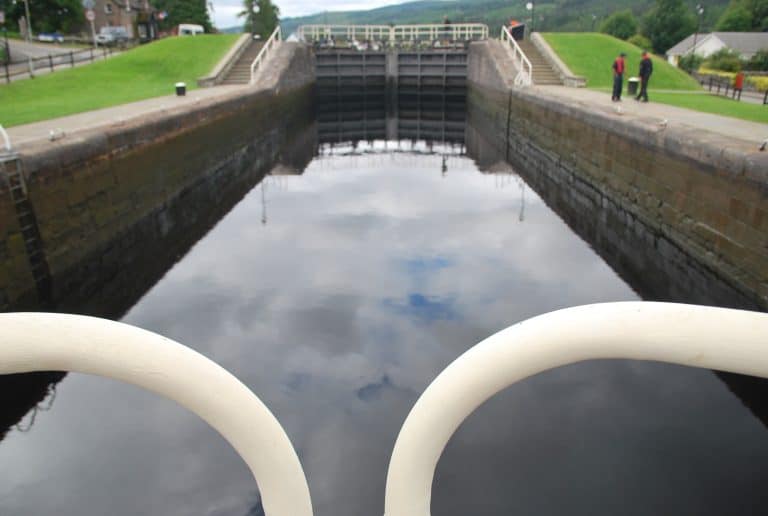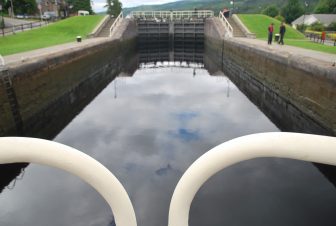 At one point, a man from Ireland fell in love with one of them and longed to get married and take her back to his hometown.
But the girl was reluctant because she could not leave her sisters.
Then the man promised, "I'll send my five brothers here to marry your sisters."
She believed this and she left with the man.
The remaining five girls waited for the five men with expectations, but they never came.
Fearing that they would lose their appearance over time, the five went to the village's witch doctor to ask how to keep their good looks.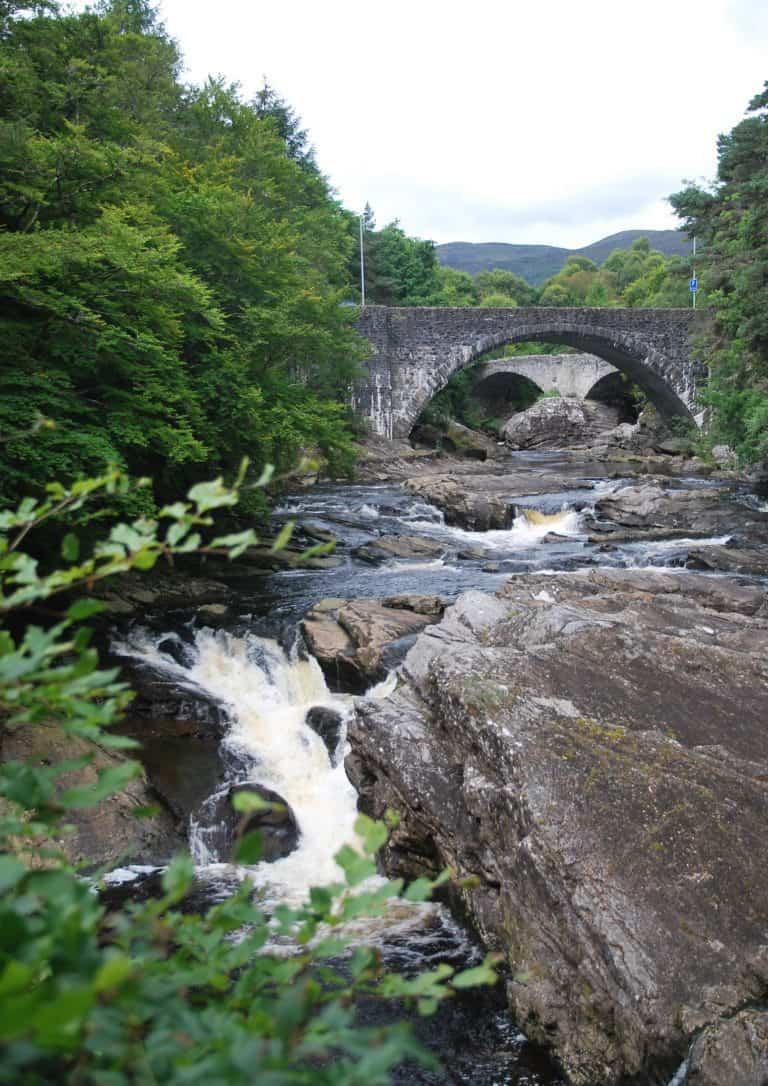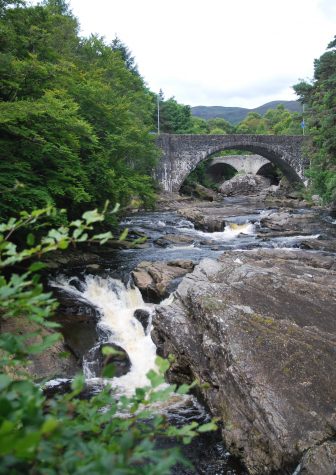 The witch doctor said, "The only way to keep the beauty is to do this," and turned the five into mountains. 』
According to our guide Michael, the teaching of this anecdote is that you shouldn't trust an Irish man.
Some people said, "The teaching is that you shouldn't wait too long."
On the final stage of our trip to Edinburgh, we stopped by a town called Pitlochry.
I'm sorry for those who have a good impression of this town, but I don't like it.
The town itself was reasonably cute for tourists and there were plenty of souvenir shops, but I hate the hearts and minds of the people here.
I bought a little souvenir, and I needed a 5 pence change, but the elderly clerk behaved as if I had paid the right amount without change, and he took an attitude that I made a mistake.
It was only 5 pence, but don't you think he was nasty?
If this was my first time, I could have thought that I was just unlucky, but long ago I had another bad experience in this town.
I made a reservation for an inn in this town and the inn's owner said that my reservation was not registered by some mistake, so I was sent to a completely different inn located in a bad area that his sister started, and on top of that, the inn owner tried to cheat my reservation fee.
Even on this tour, the guide complained, "A parking fee is required only here."
So, at the end, there was a little hiccup, but overall it was a very satisfying tour.
When we arrived in Edinburgh, we greeted with the people on the tour, as if they were our old friends.