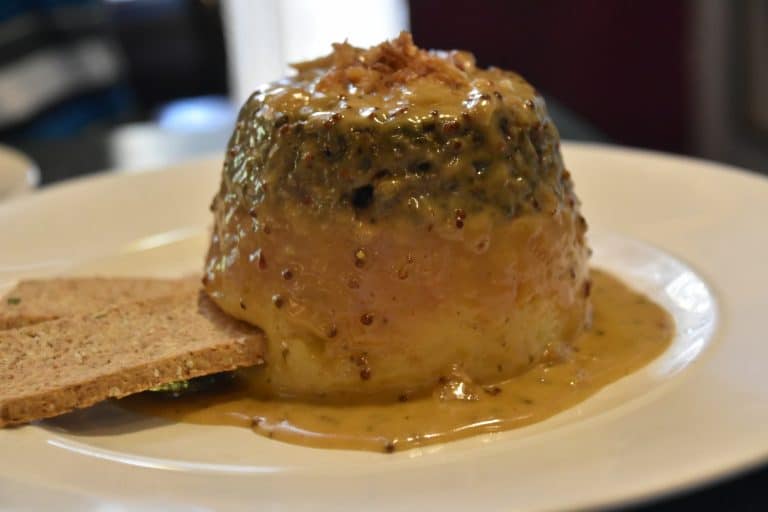 [June, 2021] Haggis is probably the most famous Scottish food.
When I said to my sister in Japan, "I'm going to eat haggis," she said  "what's that?" and searched on the internet.
And she said, "Oh, it says that it tastes bad."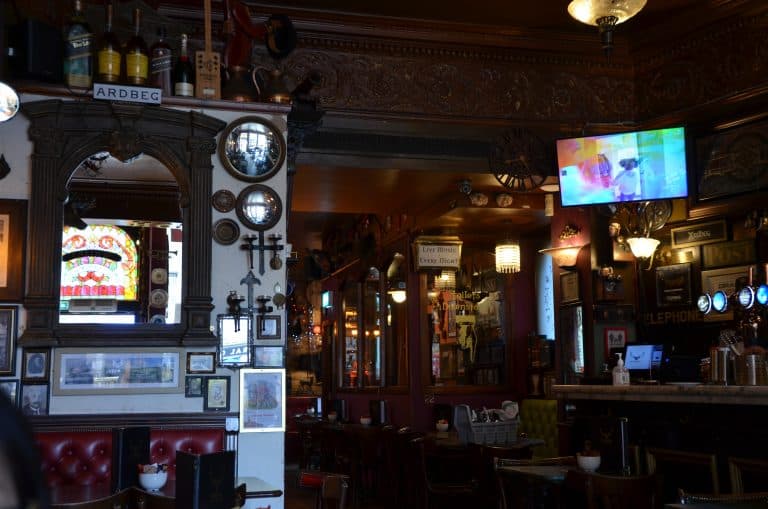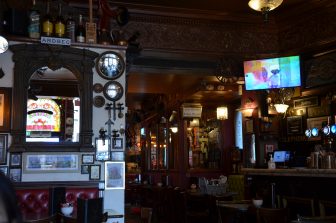 Is it unpopular in Japan?
I like it, though.
During our stay in Edinburgh, I searched the internet for a restaurant where I could eat delicious haggis and made a reservation for lunch at a pub and restaurant called Whiski Bar.
But I didn't need a reservation.
It's a big restaurant and the customers were sparse.
Later, when we went there at night, it was crowded, so I think it's a place regarded as a pub.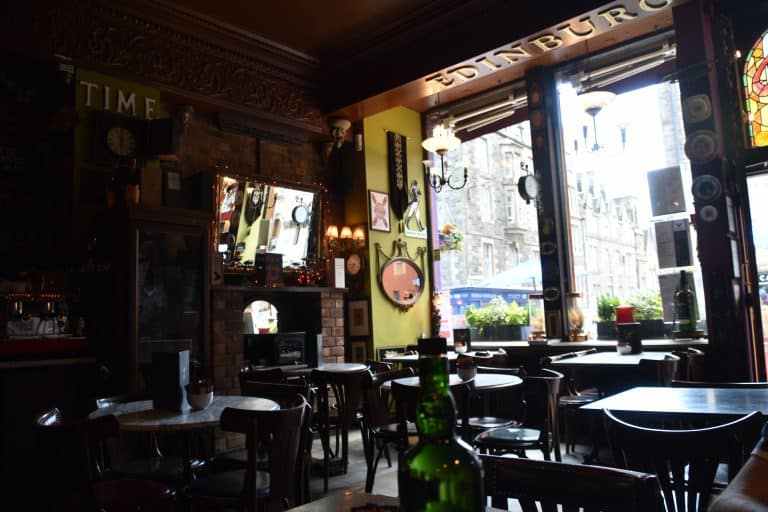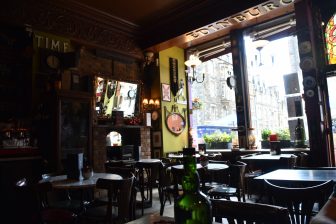 We ordered the "Haggis Tower" (pictured above).
Haggis is often eaten with mashed potatoes and turnips, which they call Haggis, Neeps and Tatties, and the "Haggis Tower" is a vertical stack of these three.
It seems that Neeps means turnip and Tatties means potato.
So what is a haggis in the first place?
The online information says, "The internal organs of a sheep are packed in a sheep's stomach and boiled."
Certainly, in Japan, where people don't eat much lamb itself, they may be scared.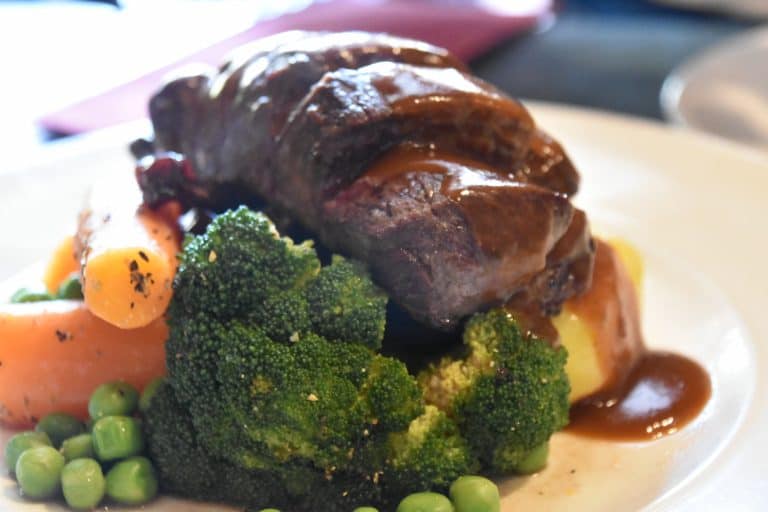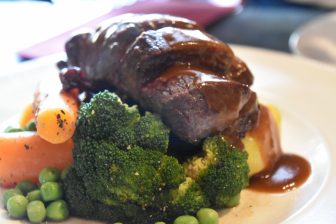 It also contains onions and herbs, has a slightly spicy taste, and is often sprinkled with whisky sauce.
The haggis, which has a fairly strong taste, was softened by the sweetness of the turnips and potatoes, and that was just right.
This time, we ordered a venison dish together just in case that we did not like the haggis.
The venison was a little overcooked, but it was good meat.
The garnish, the boiled red cabbage was very nice and sweet.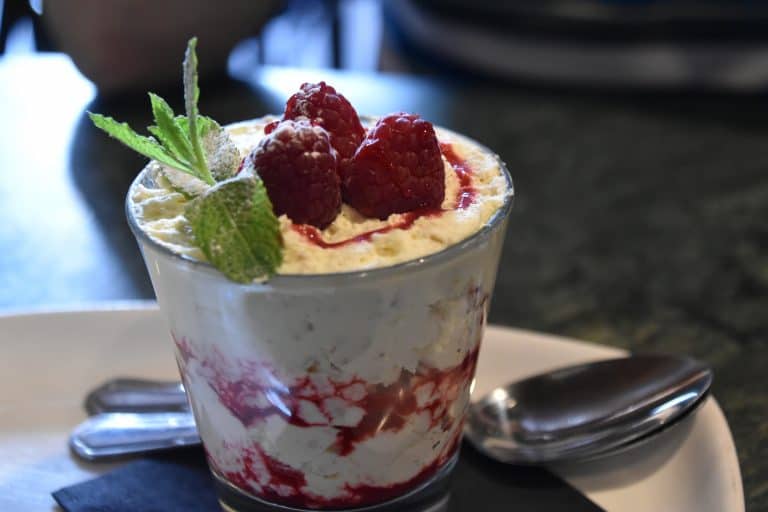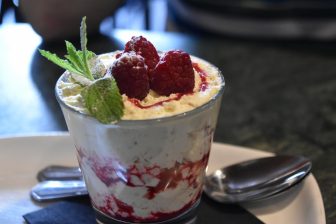 And for dessert, I ate cranachan.
This was the first time for me.
It's a traditional Scottish dessert, with slightly different recipes depending on the website, but basically it seems to be made of cream, whisky, honey, raspberries with oatmeal added.
It was very creamy and I liked it very much.
And finally, Scotch whisky.
As the name suggests, the Whiski Bar has over 300 scotch varieties here.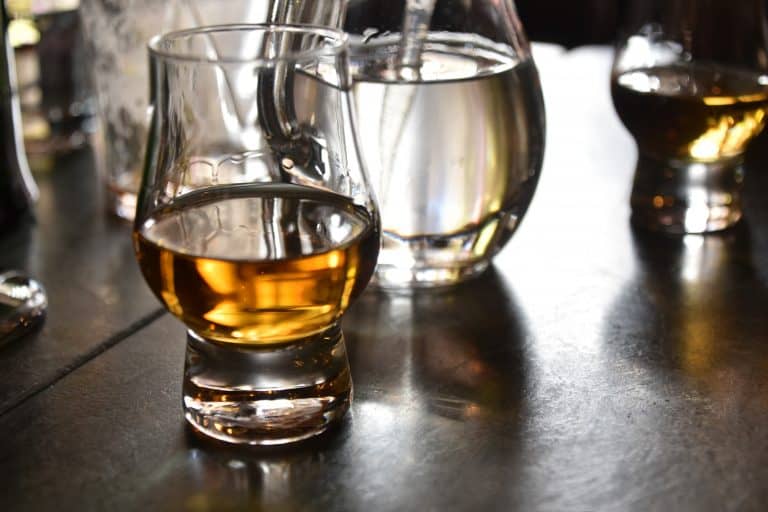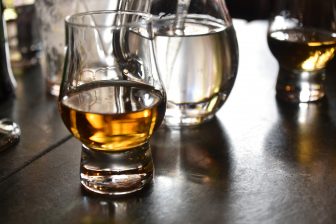 I tried Lagavulin, which was recommended by a guide on a tour to the Fife region the other day.
It is a little smoky Islay whisky.
The story of this guide was funny.
He met this Lagavulin when he was in his thirties, and since then he has been captivated, but the price has risen year by year, and it has tripled in the last 20 years.
His salary hasn't risen at that rate, so it has become out of reach and he only buys it on his birthday.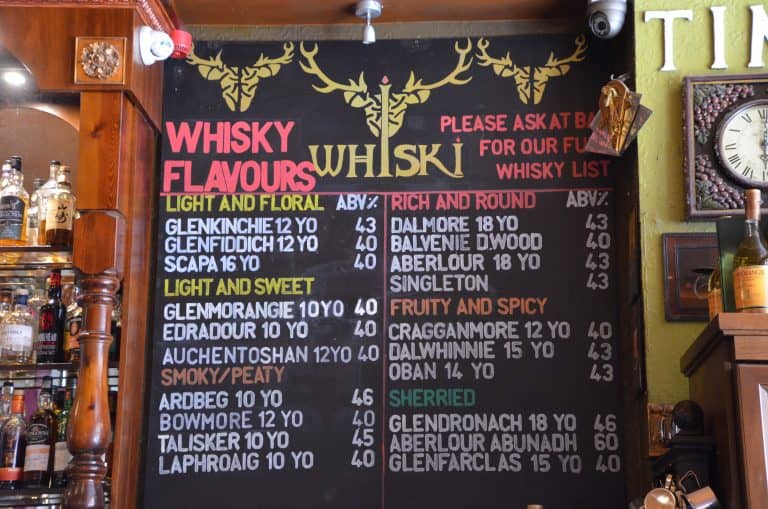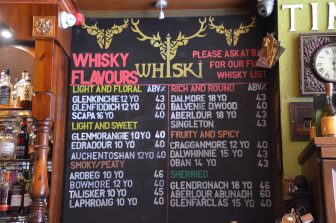 "But my birthday is 29th of February, so I can only buy it once every four years," he laughed.
This Lagavulin was smoky but not too strong and I liked it quite a bit.
My husband chose Royal Brackla, a highland whisky.
It seemed to be milder and easier to drink.
At this restaurant, water with carafe was served with a dropper.
You can add water little by little and see how the taste changes.
Now I was very satisfied that I could taste Scottish foods and drink and we left the restaurant happily.