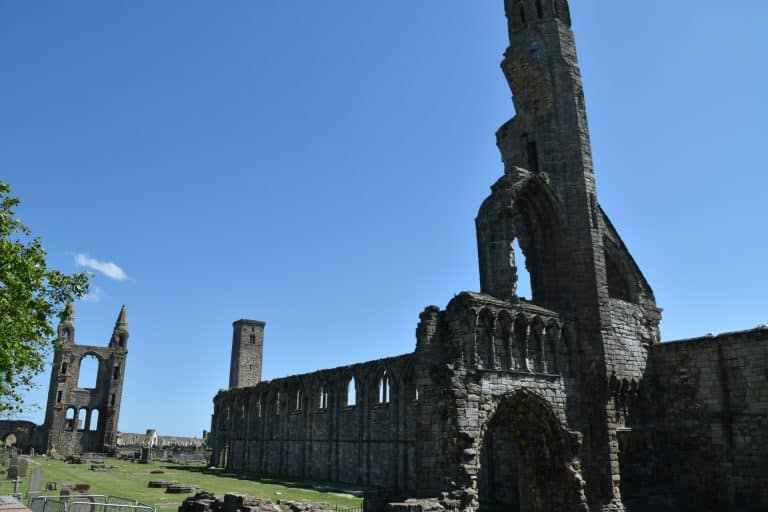 [June 2021]  The main destination of our tour in Fife, Scotland was St Andrews.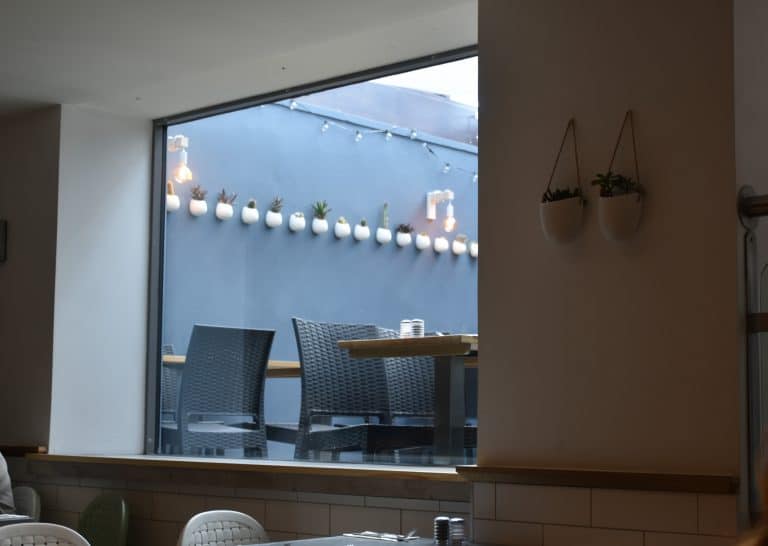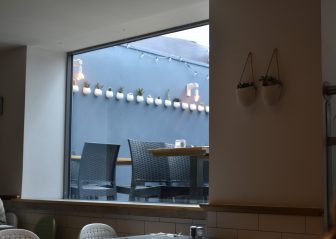 We arrived here around the lunch time.
Fish and chips was a hot topic on our tour bus, so I was completely prepared to eat it.
There was a queue at the restaurant strongly recommended by the guide Derek, so we asked him to recommend us another restaurant.
And that was Tailend Restaurant.
It was a fairly large and modern restaurant, and we could have a table without a reservation.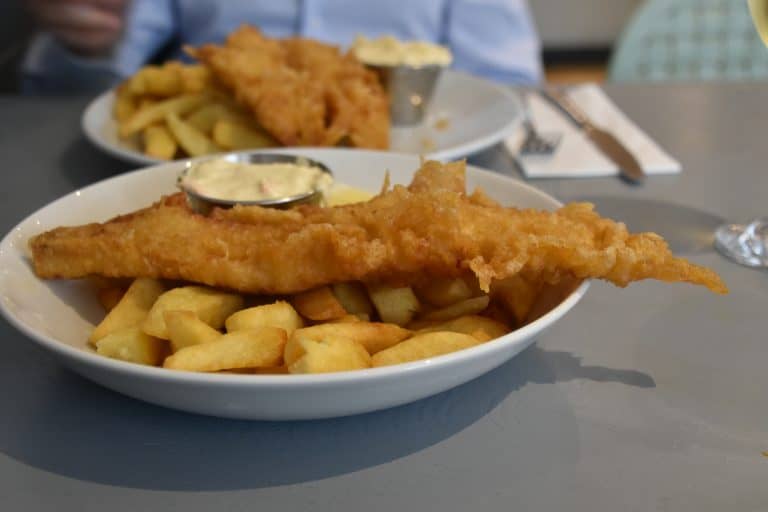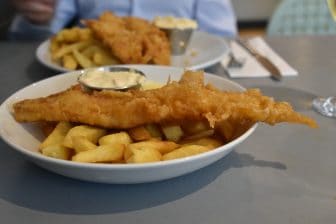 It wasn't a fish and chips speciality restaurant, and there were a variety of seafood on their menu, but after all, I kept my original intentions here.
The fish was haddock, and my husband had one and I had a half.
Even half of it was a considerable amount, and for me, half of it was delicious and I enjoyed eating it, but I felt too heavy in the second half.
My husband was satisfied with his fish and chips and ate it all without any problems.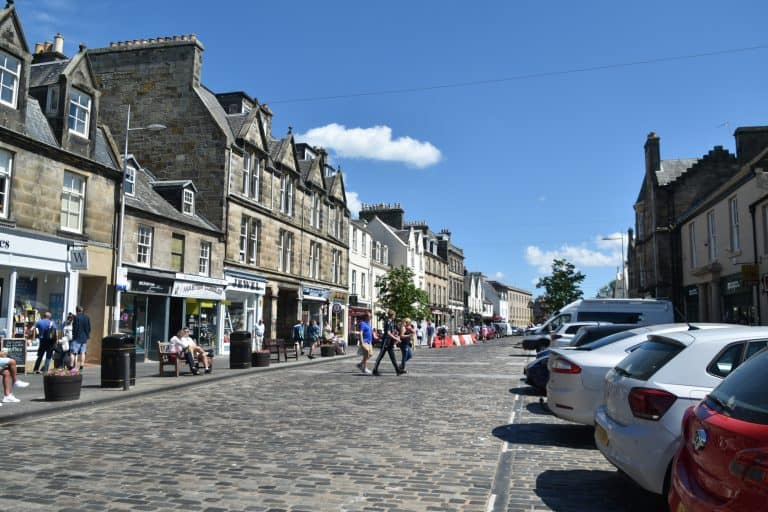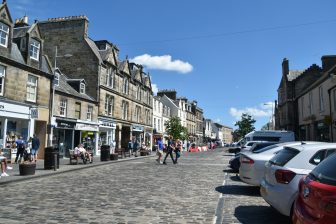 We drank a glass of Chardonnay and it was £ 35.90 in total.
St Andrews has three roads stretching from the castle ruins and cathedral ruins on the seaside, and the middle one of the three is Market Street which is the main street.
The restaurant was also here.
After eating, we walked along this road toward the ruins of the castle.
It is said that this castle was built around 1200 and was used as a fort, palace, and prison.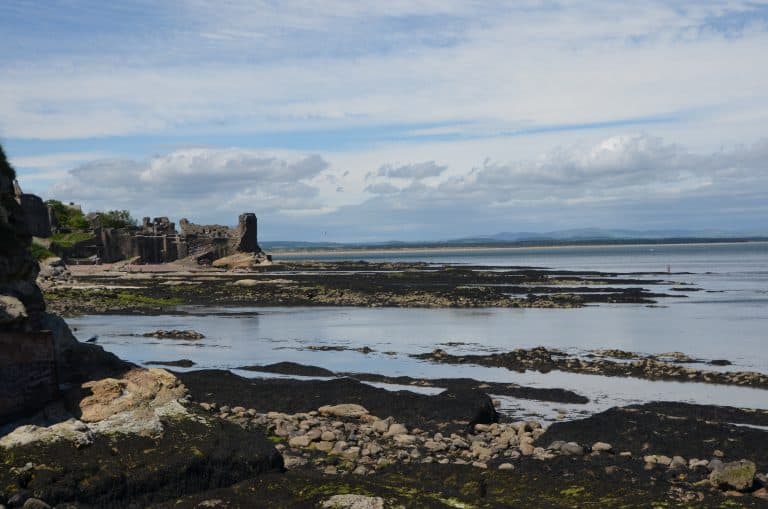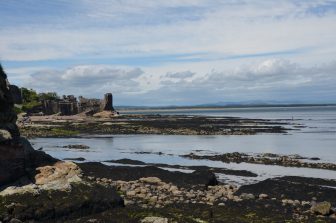 The bishop lived there.
It was possible to pay and get inside, but the weather was so nice that we wanted to walk along the coast, so we didn't enter.
The scenery of the ruins of the castle and the sea was picturesque.
Some people were in the sea.
Apparently, St Andrews is one of the sunniest places in Britain, with longer daylight hours than London and less rain than Paris, according to a free booklet.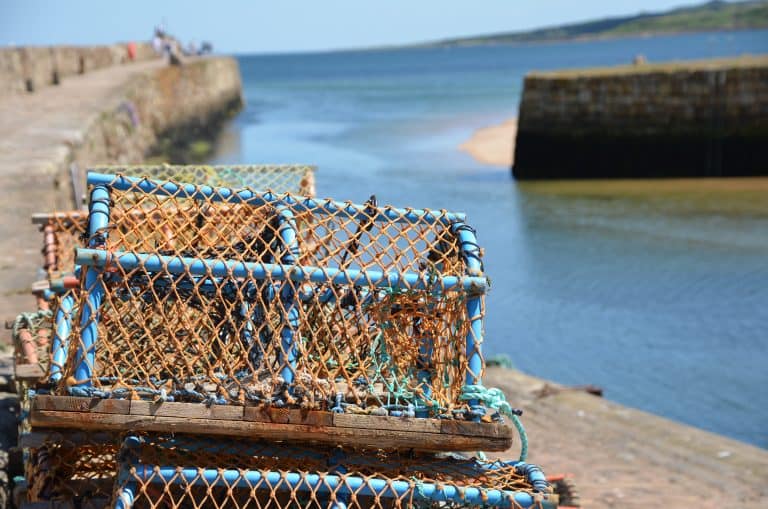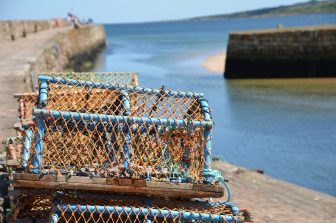 Today, I could believe that with this was a wonderful weather.
There was a fishing boat moored in the harbor, and there were baskets that seemed to be traps for lobster, so I thought I should have eaten lobster.
As for the ruins of the cathedral, we received an e-mail from the tour company shortly before this day, and it was said that they were off limits due to safety issues.
So we walked around the site and took pictures.
Previously, visitors were able to climb on the tower.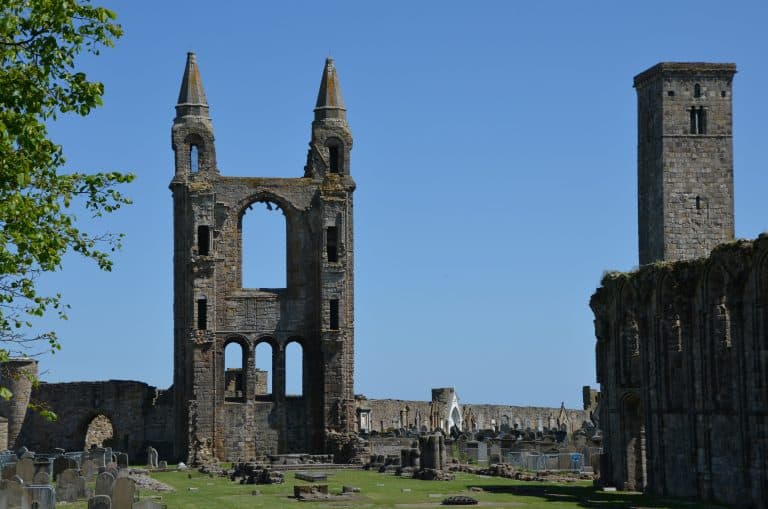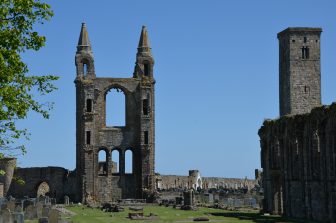 In Scotland, we often see the ruins of this kind of church and that is because it was originally a Catholic church and was abandoned during the Reformation in the mid-16th century.
In Turkey, Spain and other places, we saw that mosques were turned into churches and churches were turned into mosques, but in Scotland, the buildings were abandoned during the transition from Catholicism to Protestantism.
I wonder why.
John Lennox, a leading figure in the Reformation in Scotland, focused on education so that everyone could read the Bible and let poor children, both boys and girls, learn, according to Derek, our guide.
So, Scotland once boasted one of the highest literacy rates in the world.