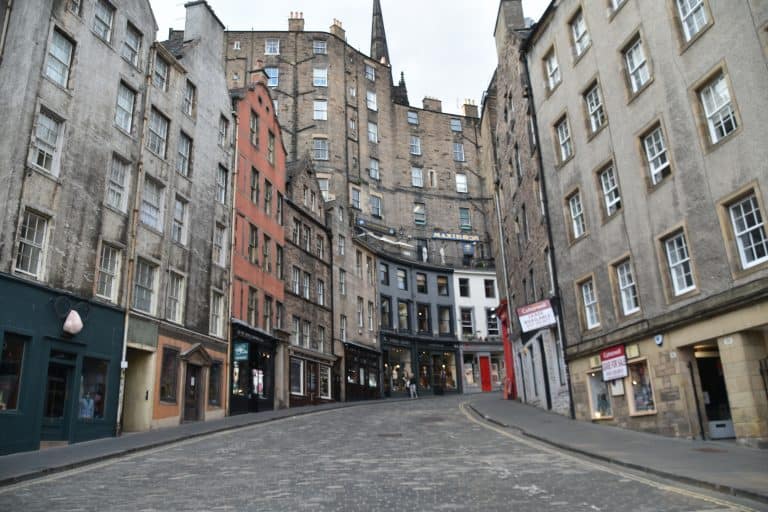 [June 2021] During our stay in Edinburgh this time, we haven't been to the Grassmarket in the old town yet.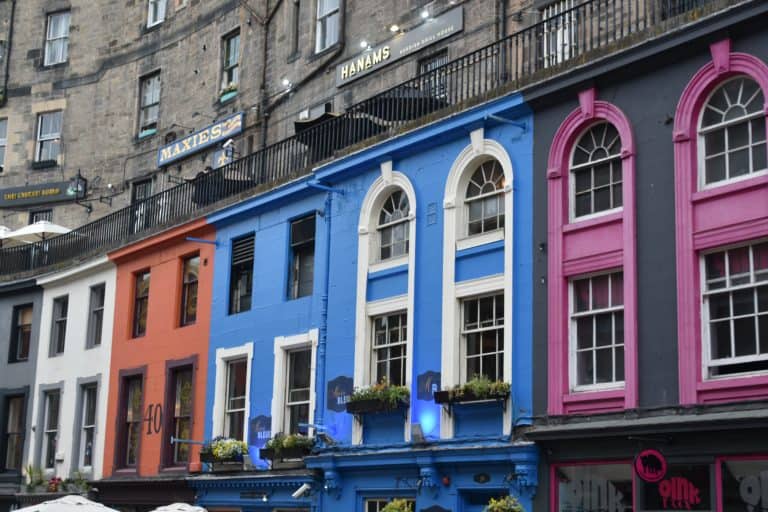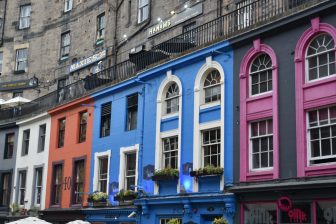 Victoria Street, the slope leading down to Grassmarket, has a curved line, and colourful shops are lined up there, making it a lovely picture, so it's one of my favourite places.
One day on a weekday, after finishing work, we went to Grassmarket.
We went out to the main street of the old town, Royal Mile, and turned to the road I thought "it should have been here", but it looked different and came out to the terrace overlooking Victoria Street.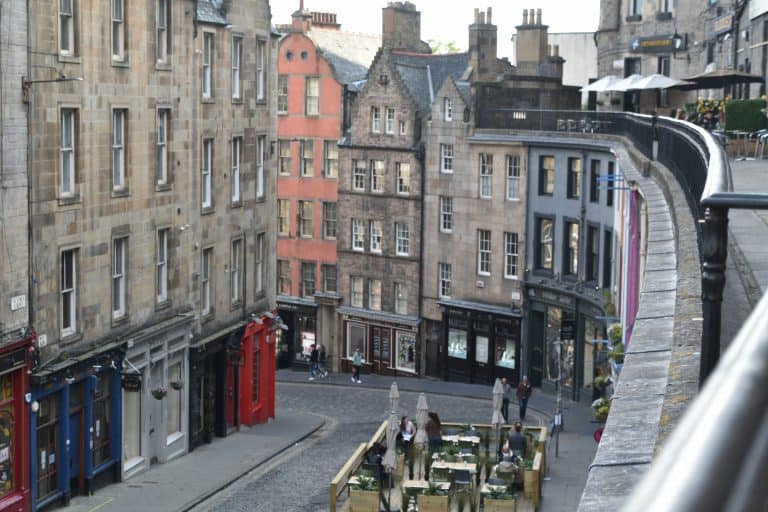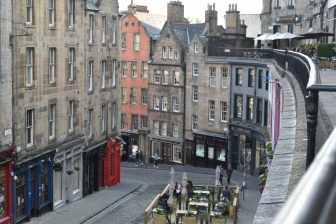 While saying, "Oh, this is where we saw in the drama the other day," we looked around and found a narrow staircase, and when we went down, we came out to Victoria Street.
Edinburgh Old Town is hilly and full of these secret and mysterious streets and stairs.
Therefore, it is perfect for the stage of crime novels and horror films.
The destination Grassmarket itself is an open space, but it also has a bloody history.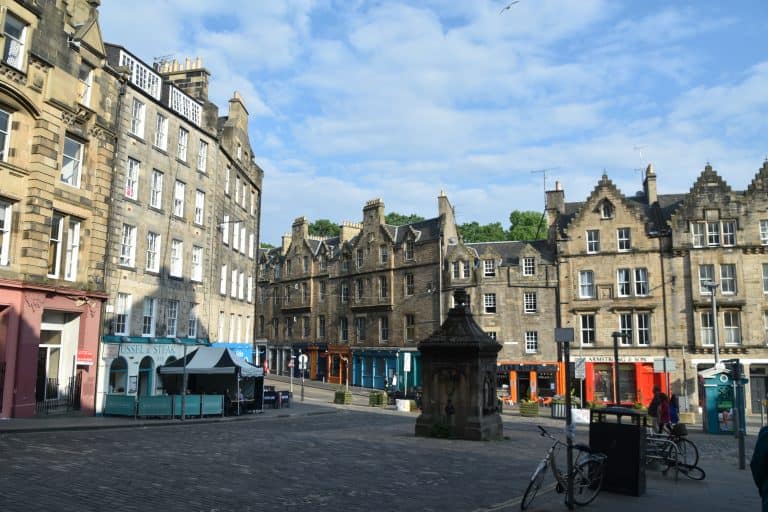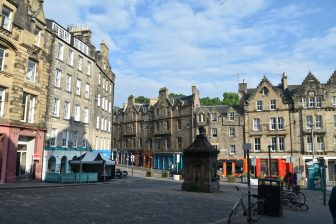 As the name implies, it was a cattle and horse market from the 15th century to 1911.
The 'grass' in the Grassmarket was not something they were selling, but the food for the livestock for sale.
What's special about this place is that it wasn't just a market, but it was a place for public execution from the 17th century.
Most notably, in the latter half of the 17th century, more than 100 people who supported the Presbyterian Church called the Covenanters were sentenced to death.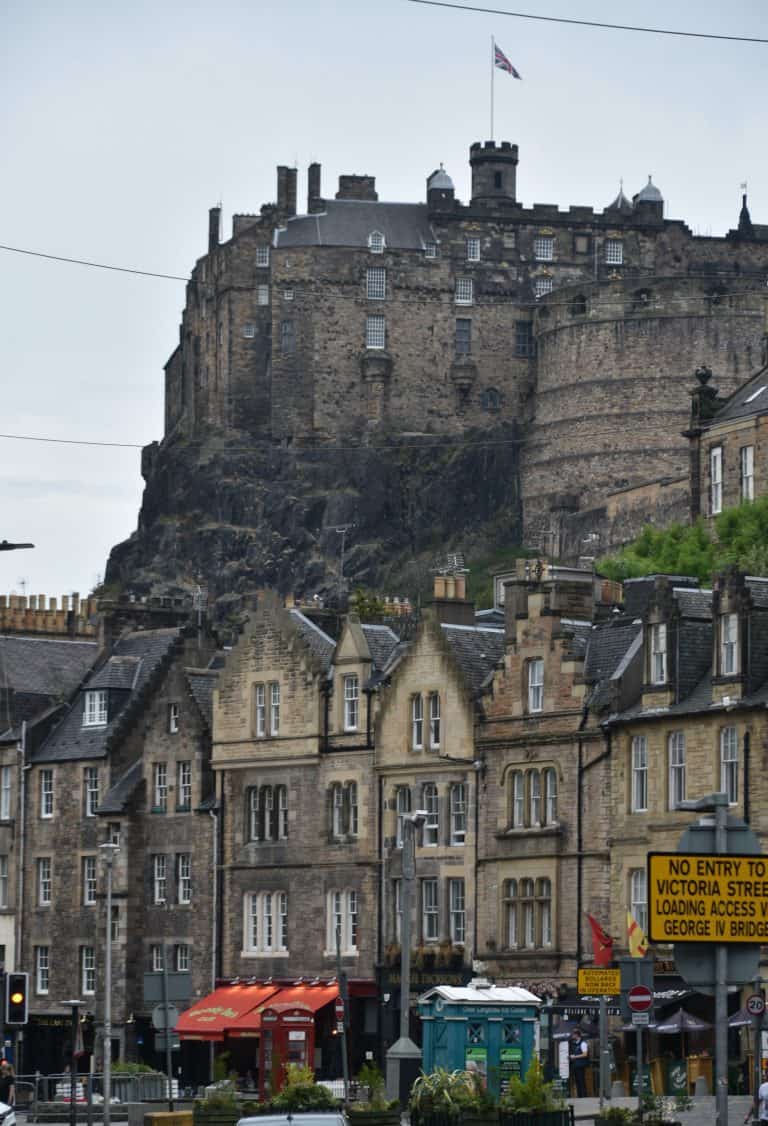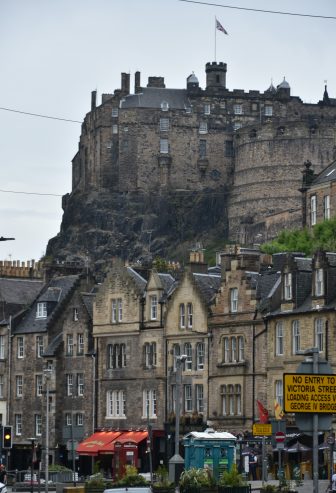 Roughly speaking, they were the people who resisted the religious rule of England.
The Church of Scotland is still a Protestant Presbyterian church now, which sets it apart from the Church of England, so it can be said that the killed Covenanters' will has seen the light.
Another famous death penalty at the Grassmarket is about a woman named Maggie Dixon who was hanged here in 1724.
Maggie, who was sentenced to death for "baby killing" just because she was pregnant with her out-of-marriage child and the baby was stillborn and she tried to throw her baby's body into the river.
However, while carrying Maggie's body after execution to her hometown of Musselburgh (about 10 kilometers east of Edinburgh), her coffin rattled, so they opened it and found that she was alive.
Moreover, she was so energetic that she could get up from the coffin and walk to Musselburgh.
They say that Maggie lived for 40 years after that.
That's a good story, isn't it!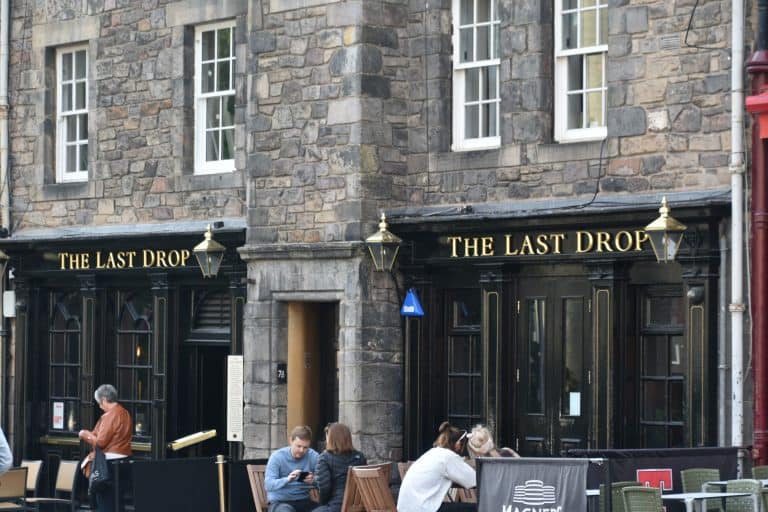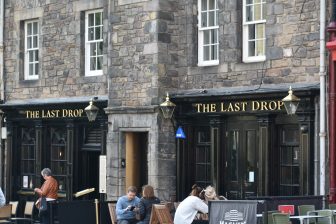 Facing this Grassmarket, there is a pub called "The Last Drop".
It was said that the prisoners sentenced to death had the last drink at this pub, and we were attracted to that, so we went there.
However, according to the sign hanging in front of the pub, the "last drop" means that the prisoner with the rope around his/her neck drops off the scaffold, which means he/she dies.
That's grim….
Because of that, there seems to be some ghost legend in the pub.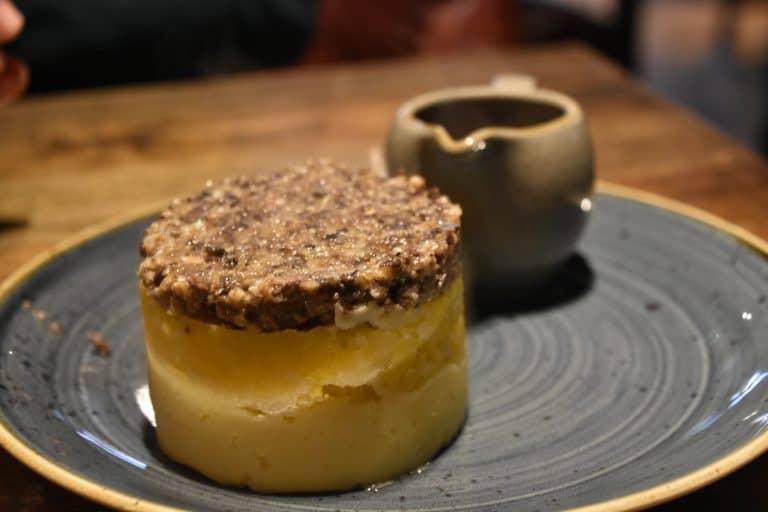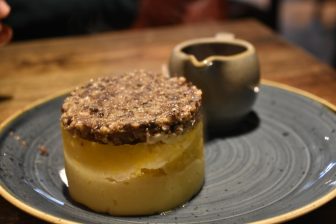 Aside from that, we ate Haggis Tower again here.
I'm completely fond of it now.
Then Scotch.
Every time I had a chance, I wanted to try various Scotch whiskies and find my favorite brand, so this time I drank Caol Ira from Islay.
Although it had a smoky scent, it was not too overwhelming and I liked it quite a bit.
My husband chose Macallan, a milder Speyside.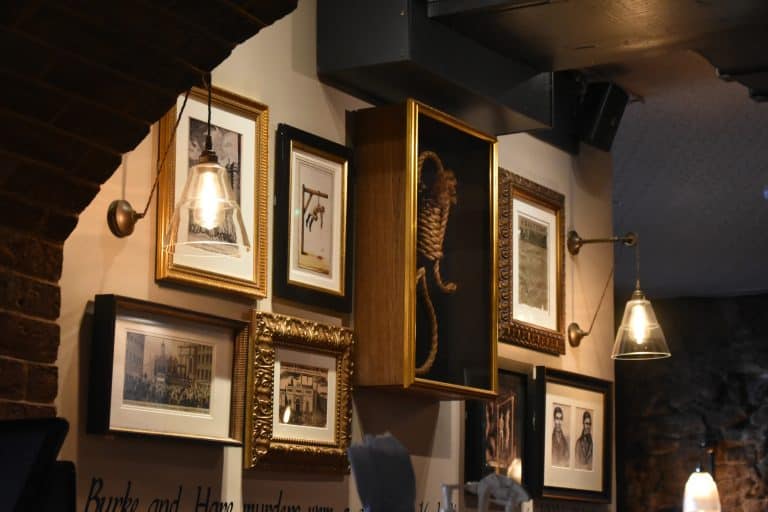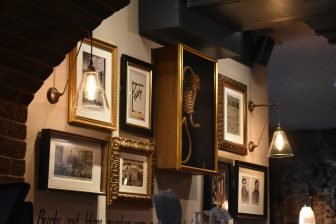 The waiter told us, "The manager here is collecting whiskies as an investment."
Wine is often used as an investment, so it wouldn't be strange to have whiskies for investment.
By the way, this pub is now run by a pub chain called Nicholson's.
The "Conan Doyle" pub we went to a few days before was in the same chain.
Apparently, it's a chain that is expanding by buying pubs with history all over Britain.