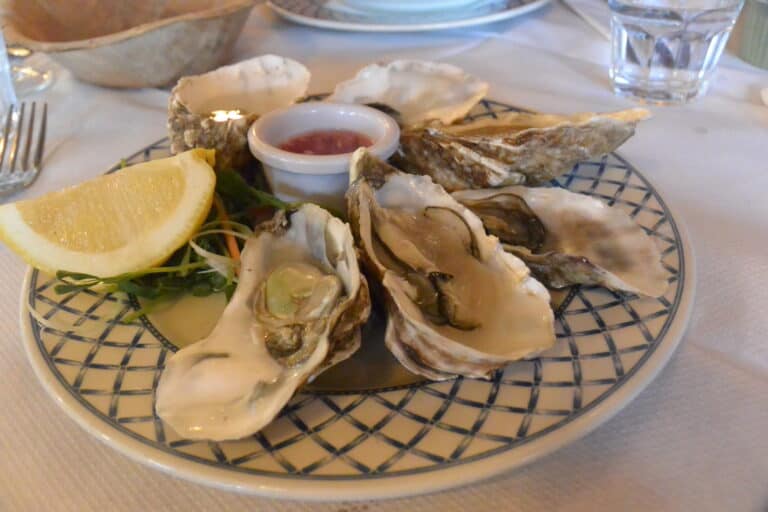 [Jan. 2022] This time, we made a reservation at a French restaurant called Birdies in Whitstable, the seaside town in southeast England.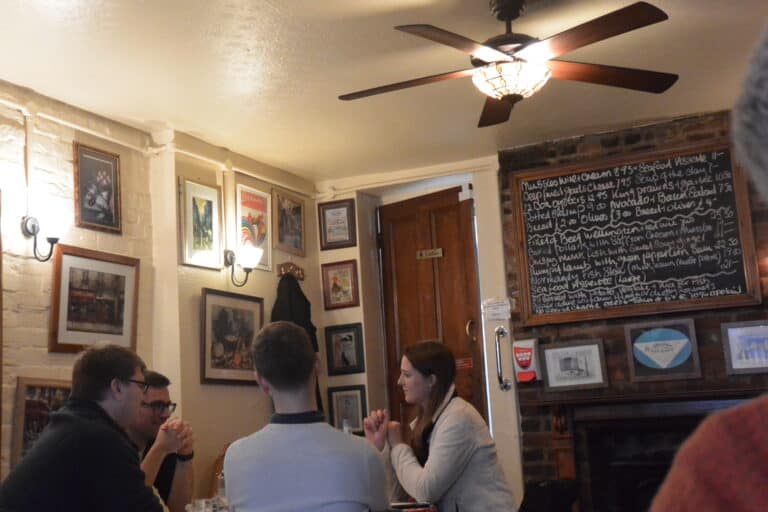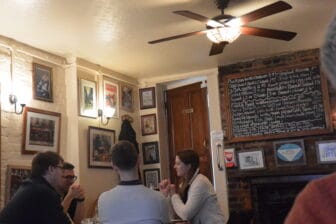 We were attracted to this restaurant facing Harbour Street, the town's main street because it said on their website that it was a small family-owned restaurant serving dishes made with fresh local ingredients.
In fact, the advertisement was true.
It was a small place with about 7 tables, and it has a warm and cosy atmosphere.
The menu was written on the blackboard for you to choose from it.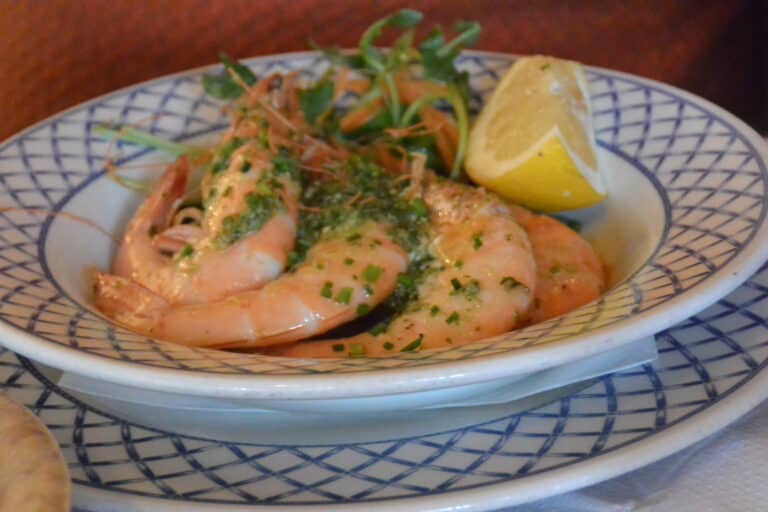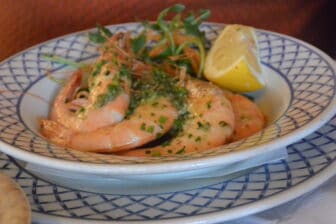 It seemed that the menu would change every day depending on what they got on the day.
Because it was such a small place, customers who came in without a reservation were turned down.
And even though it was cold, some people were eating at the tables outside.
Here, I had six oysters as a starter.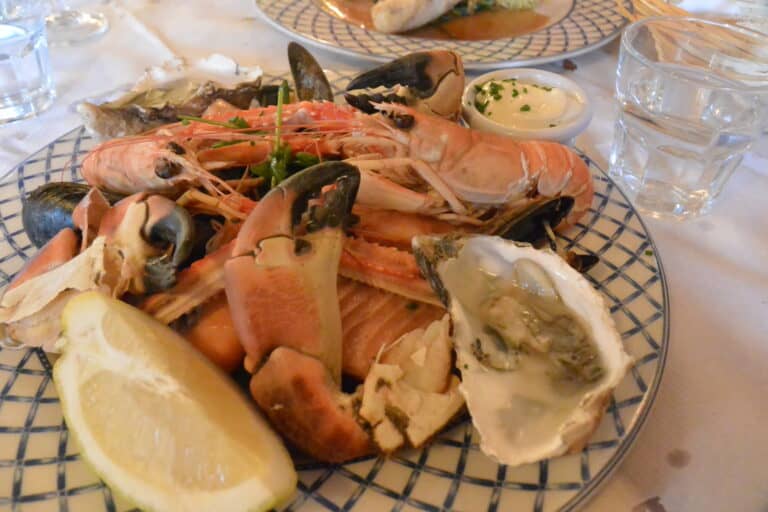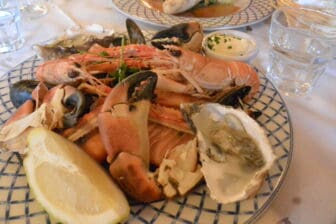 Speaking of Whitstable, it is known all over the place as an oyster producing area, so you can't help but eat oysters here.
I ate the six in a blink of an eye.
It was delicious.
By the way, it was £ 12.95 for six.
My husband wasn't so obsessed with oysters, so he ate prawns as a starter here.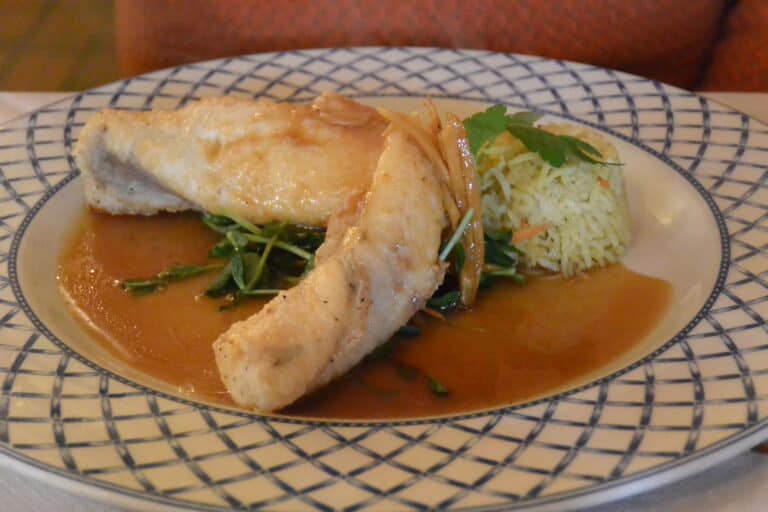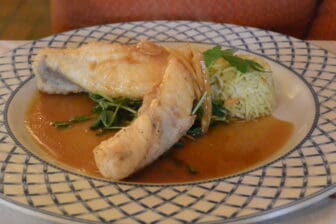 My main was Seafood Assiette.
This Assiette is a French word meaning assortment.
I thought it was probably a set of fried seafood, but what came out was the so-called Seafood Platter, which was mainly raw (although some were smoked).
There were 2 more oysters, and mussels and 3 kinds of prawns and so on.
It was quite a lot and I had to ask my husband to help me to eat up.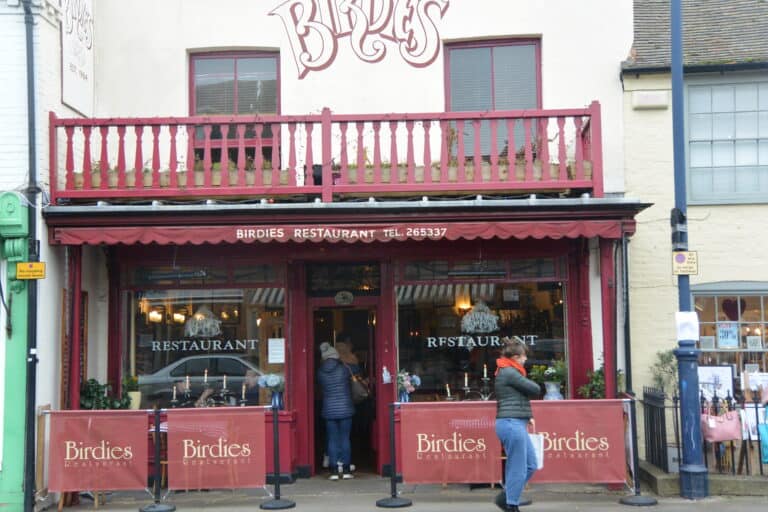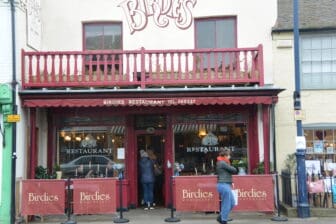 The problem of this kind of meal is that it takes a long time to put it into my mouth because I had to break the shells to eat, but it's been a while since I've eaten this kind of food, and I was happy.
My husband ate his favourite monkfish dish for the main.
For dessert, we shared Sticky Toffee.
This is one of Britain's most popular desserts, not French, though.
It was a very satisfying lunch.
I thought it would be well over £ 100, but it was £ 94.40 in total including wine.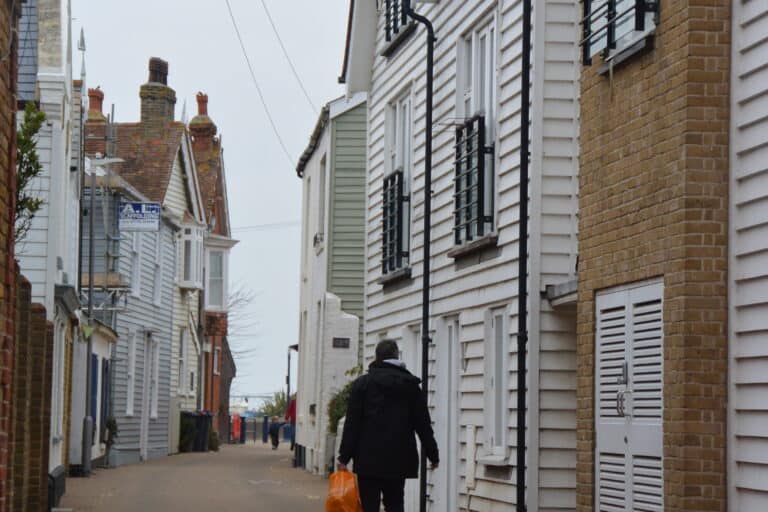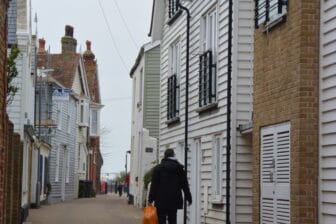 The waiters were two young men, both of whom were friendly.
After the meal, we walked around the town.
When we came here last time, I had the impression that after a certain point, there were only shabby shops, but when I looked closely this time, I could see that there were also stylish art galleries and posh cafes in that part, too.
I felt that wealthy new comers who had villas here were raising the level of the town.