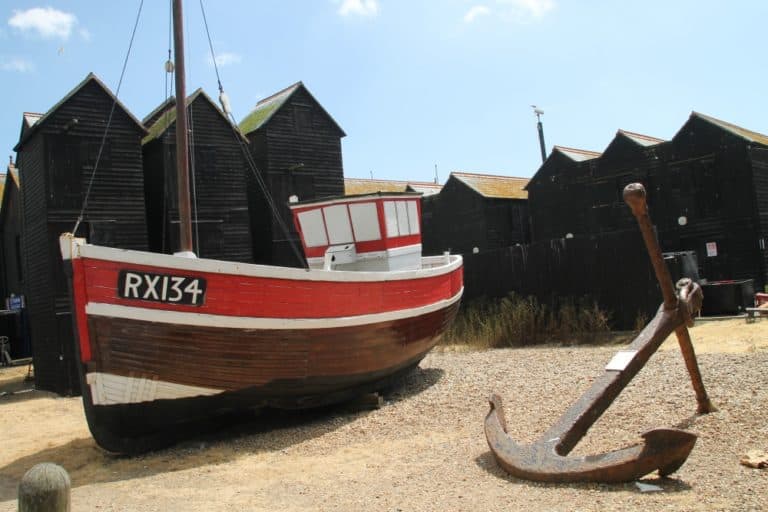 [ June, 2015 ] These black buildings are 'net shops'.
I thought they are shops selling something, but in fact they were workshops where fishermen kept fishing nets and repaired them.
Here, Hastings in the south of England, has been one of the centres of the fishing industry and in the 19th century there were more than 100 net shops.
In those days, luggers went to the North Sea to get herrings from summer to winter and they came back for Christmas to change the net.
Then, they would set off to the southwest, to the Cornwall area, to get mackerel.
So they needed some space to keep the nets in Hastings.
The beach in Hastings was not as large then as it is now and the tide came very near to the cliff, so they did no have much space to build the shops.
That is why all the net shops are tall and narrow.
I learned all these things from the leaflet I found in the Fishermen's Museum.
This museum is housed in the building that used to be a church for fishermen.
It was free to enter.
There is a fishing boat in the centre and there were exhibits around it, introducing local fishermen of interesting characters and so on.