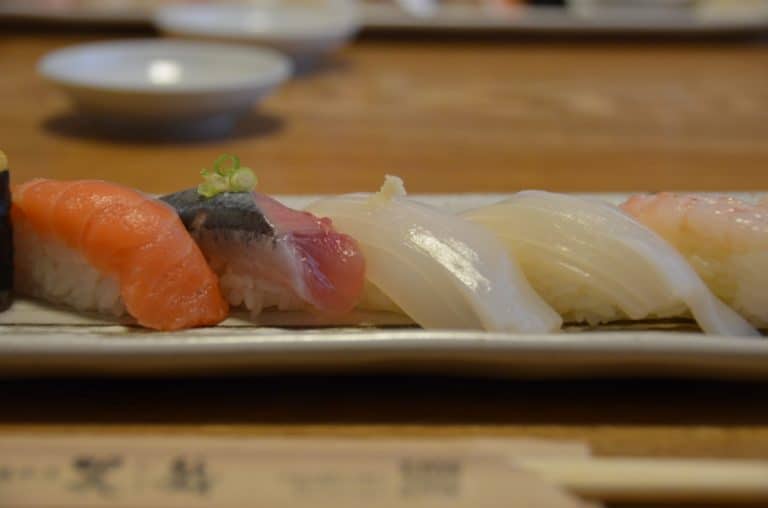 [ Sept.2014 ] There is a "Sushi Street" in Otaru in Hokkaido, Japan, where there are as many as 20 sushi restaurants.
The Rickshaw driver's first choice was unfortunately closed on the day, so we went to his second choice called "Tatsumi".
We were ushered to a quiet relaxing private room and ate "September special sushi set" (3200yen).
As expected, the fish were very fresh and very tasty.
Also, I thought the rice in the good sushi restaurants is always different.
Maybe it would have been even better, if we had eaten at a counter, listening to the sushi chef's advice as we did in Kanazawa.
The reason why the sushi in Otaru is good is because there is a major fish port called Takashima near the town.
Their annual catch is about 58000 tons.
The fish comes to Otaru is fresh as the distribution route and time are short.
There are many sushi restaurants in Otaru, not only in the "Sushi Street", about 150 in total.
I would love to go back there just to eat sushi…