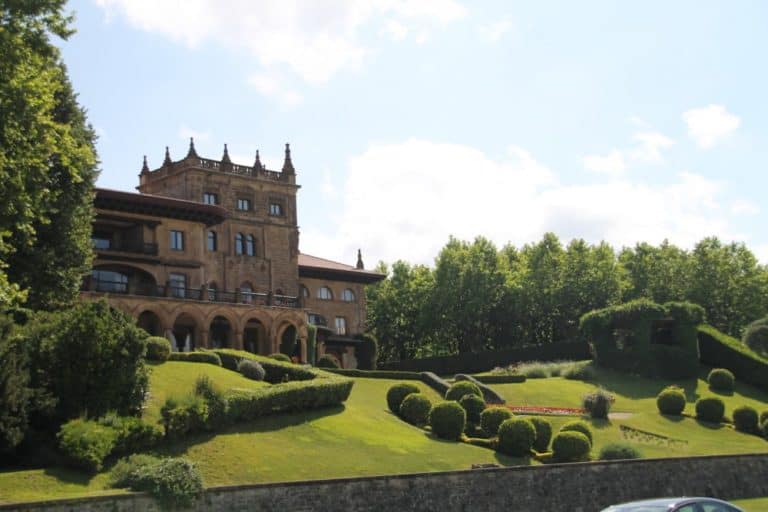 [ May, 2014 ] We walked in Getxo in Spain as the leaflet of the hotel recommended, but it was very long way.
From the point of the old port, we had to cover whole bay.
On the right hand side, there was the sea, and on the left, there were luxurious mansions one after another, like the one on the photo.
These houses were built from late 19th century to early 20th century.
There were signs explaining about architectual styles of each building.
Getxo was originally a small fishing village, but in the 19th century the industrialisation made it develop into a town of rich peoples' residential area.
Also, many of the aggressive activists for Basque independence were born here apparently.