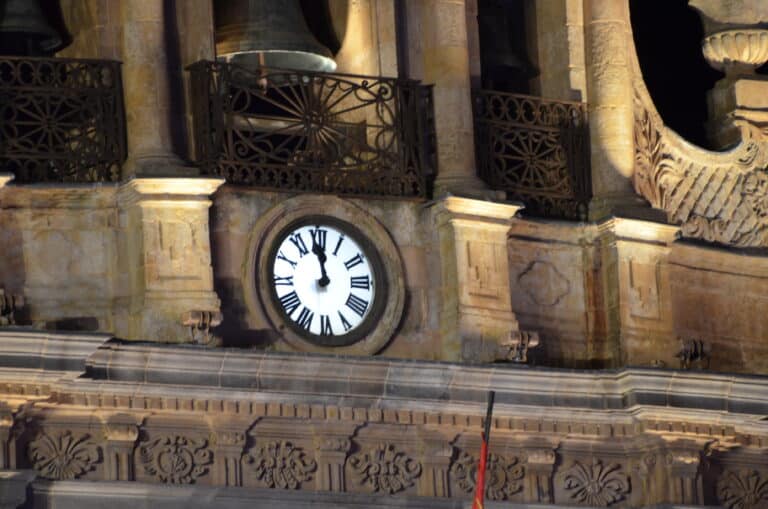 [Dec. 2022] On New Year's Eve in Salamanca, Spain, we spent the afternoon shopping around the shops that were still open.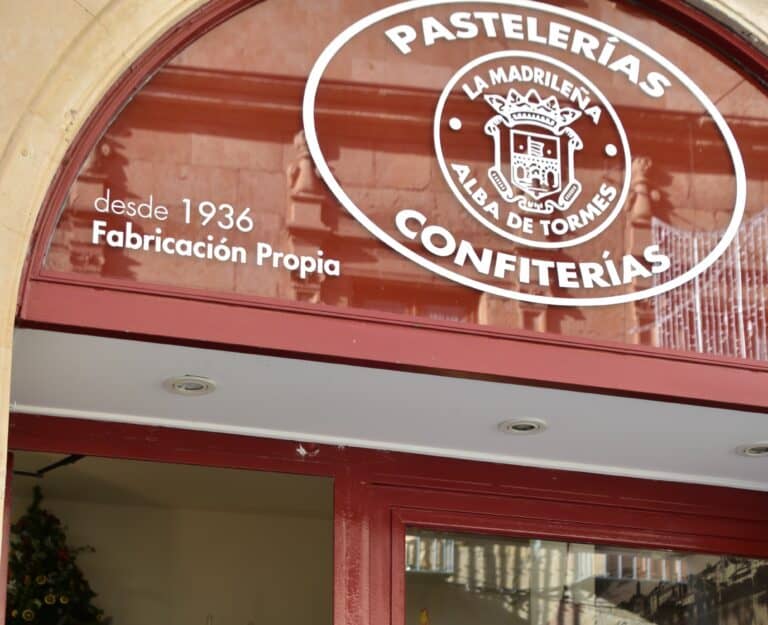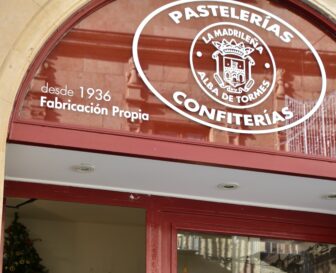 In our shopping list, sweets and a bottle of cava for a small celebration in our hotel room were included.
We happened to find a sweets shop, which turned out to be a popular shop with people queuing up outside.
My husband really wanted a haircut too, but all the barbershops were closed on New Year's Eve afternoon.
Then we got back to the hotel and prepare for the night.
We asked the hotel staff if there was any celebration during the countdown at the nearby beautiful square, Plaza Mayor, and he just said  "yes" in not very friendly way, but our expectation rose.
Before heading out, we celebrated in the hotel room with the sweets and Cava we had bought.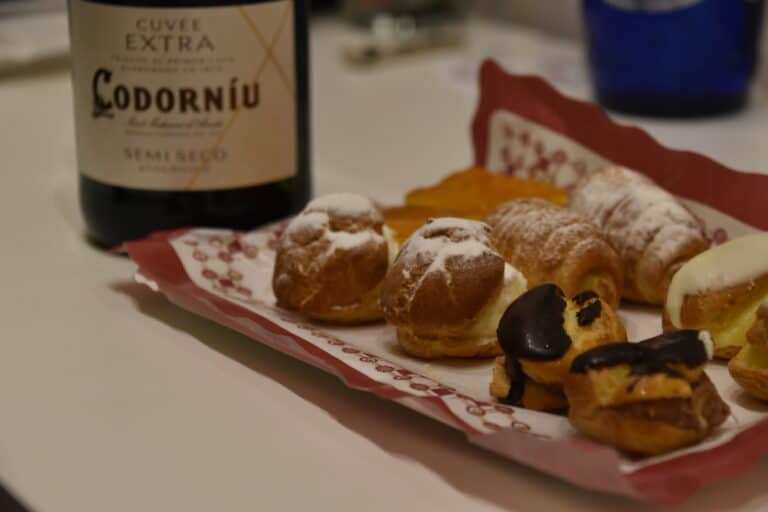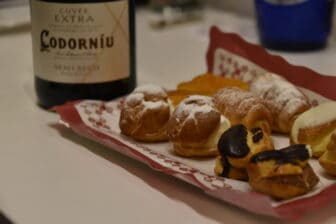 I think it was after 11 o'clock when I went out.
Thousands of people gathered at the illuminated Plaza Mayor, which I introduced earlier.
I also saw some people holding cups filled with grapes.
In Spain, apparently it is customary to eat one grape for each second of the countdown.
It is said that you make a wish for each grape, but since there is one grape every second, it is impossible to make a wish if you don't prepare in advance.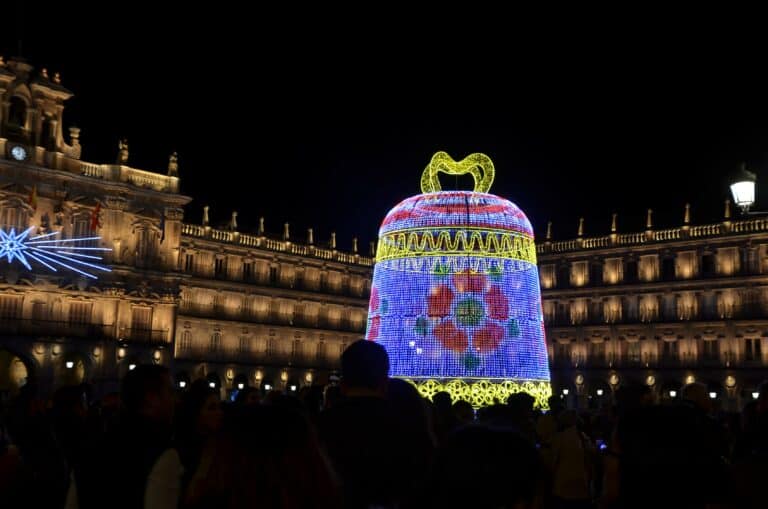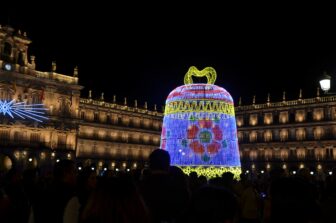 The large square was completely filled with people, and when the anticipation of what would happen grew, there was no call for a countdown, and it was 12:00.
And to my surprise, all the lights went out, including the Christmas decorations.
What?
There were no fireworks, no music, and just like any other day, the lights at the Plaza Mayor were turned off at midnight.
Afterwards, a large number of people celebrated by opening sparkling drinks, which appeared to be Cava, in the dark, but everyone must have been disappointed.
We headed back to the hotel dejectedly.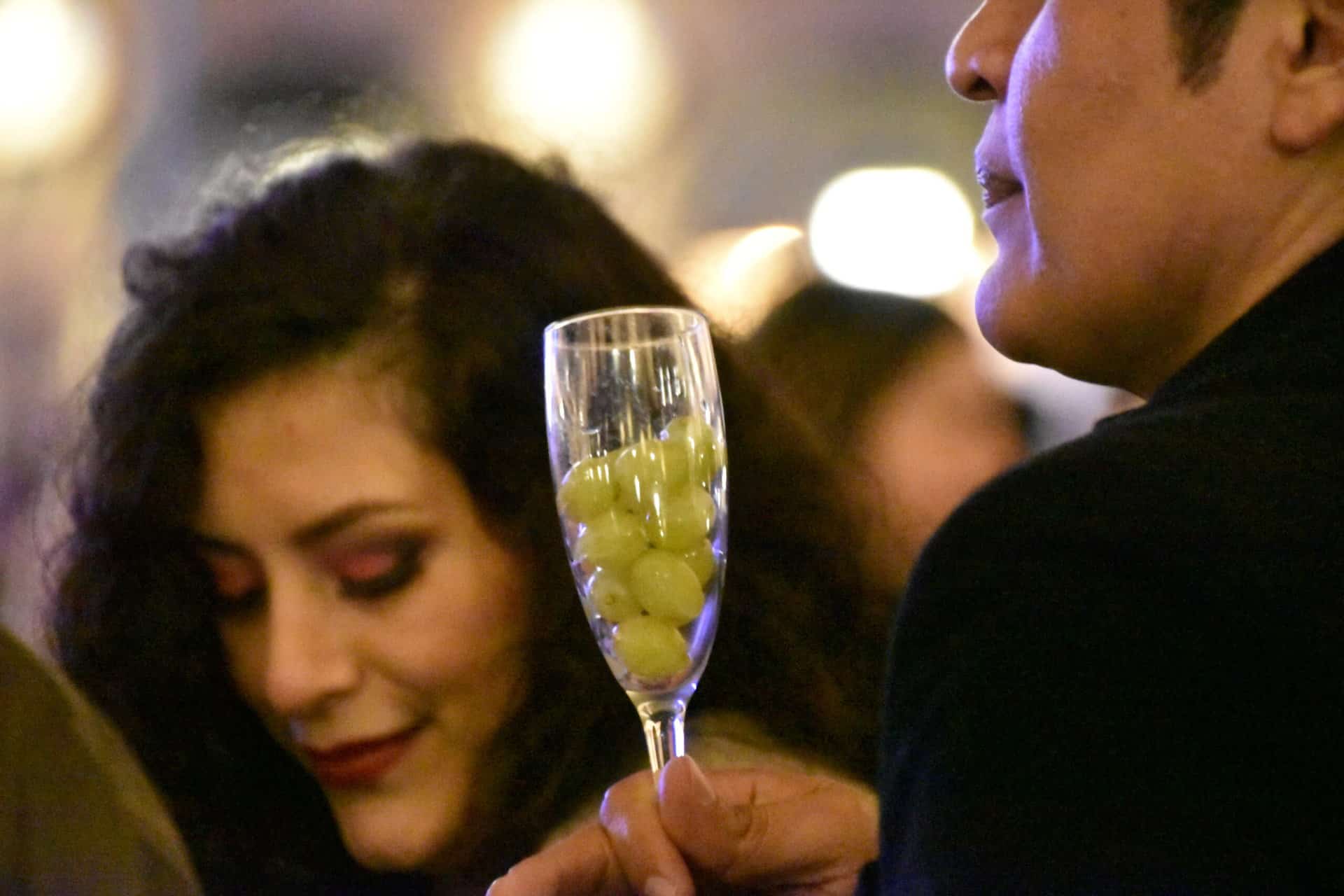 We looked it up on the internet afterwards and found that this town has a countdown on the end of the semester of the university.
That is because after the semester ends, all the students go back to their parents' homes to spend Christmas at their homes, and during the actual New Year's Eve, there aren't many people.
It's really a student orientated town.
But I wonder what the hotel receptionist was thinking when he said yes.
As I said, it was a really disappointing hotel.