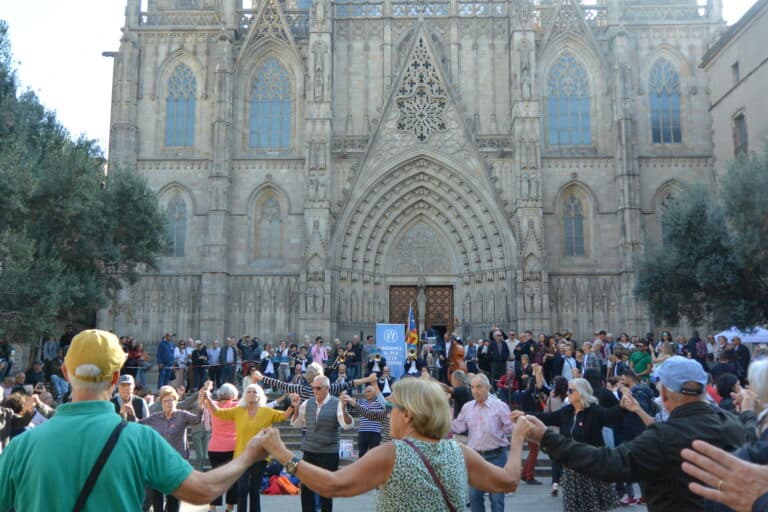 [ Nov.2022 ] On the second day in Barcelona, Spain, we decided to walk around the old part of the city, away from Gaudí.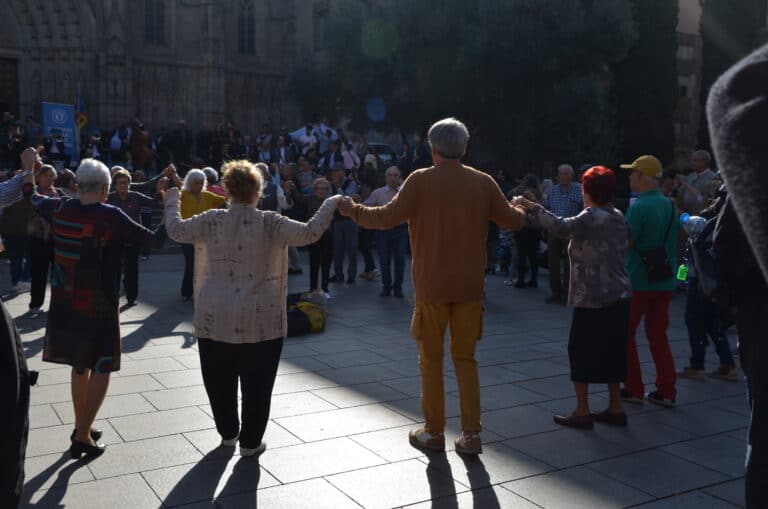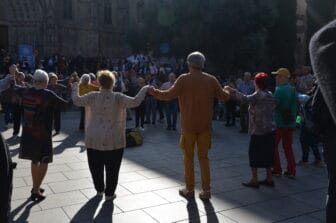 We were walking towards the Santa Maria del Mar church, and we heard music around the cathedral which was closed in the morning.
I wondered if they were doing some street performances, so we approached them and found that the scale was too big for ordinary street performances.
This was the circles of the Sardana dance that I had heard about.
The Sardana dance is a representative dance of Catalonia, whose capital is Barcelona, and is a powerful symbol of the unity, identity and spirit of the people of Catalonia.
Catalonia is well known for its ongoing struggle for independence from Spain.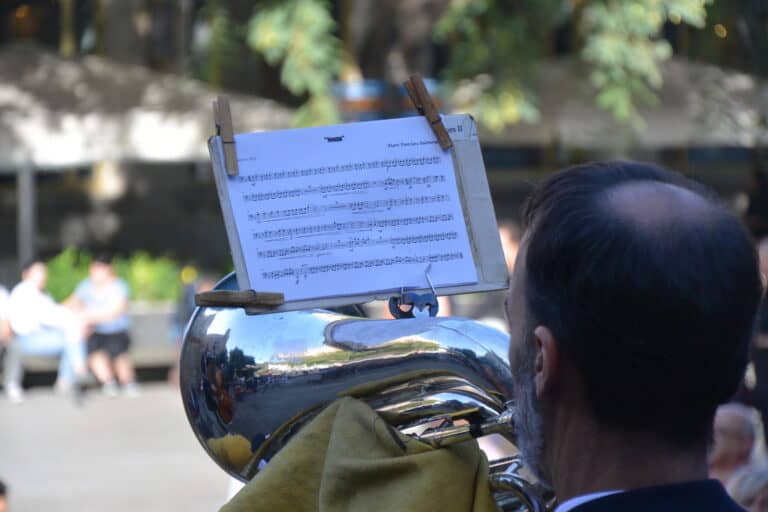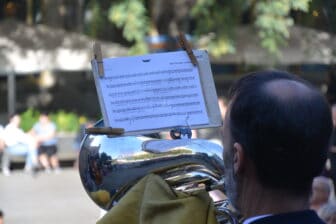 It is still fresh in my memory that there was a commotion about the arrest of top politicians by the Spanish authorities after declaring independence a few years ago.
According to internet information, under the Franco dictatorship that lasted for about 30 years from the 1940s, this Sardana dance was banned along with the Catalan language.
Therefore, this dance, which is accompanied by upbeat music by wind instruments like a festival, also has political meaning.
When we were there, there were five or six large circles.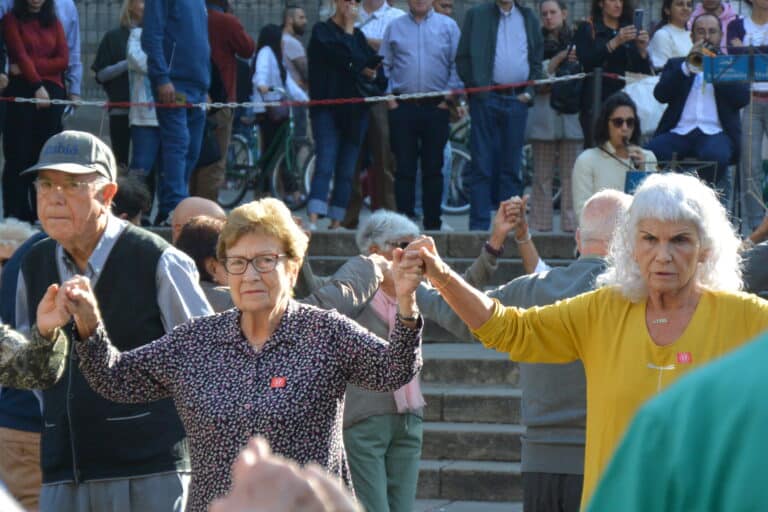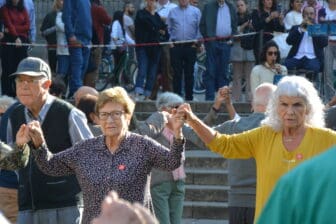 Everyone was holding hands and taking regular steps.
There were many elderly people, and it was impressive that there were few smiles for the cheerfulness of the music.
Were they dancing in earnest for Catalan independence, or were they showing their frustration at not being able to achieve independence?
Well, maybe they were just tired from dancing, as they were old people.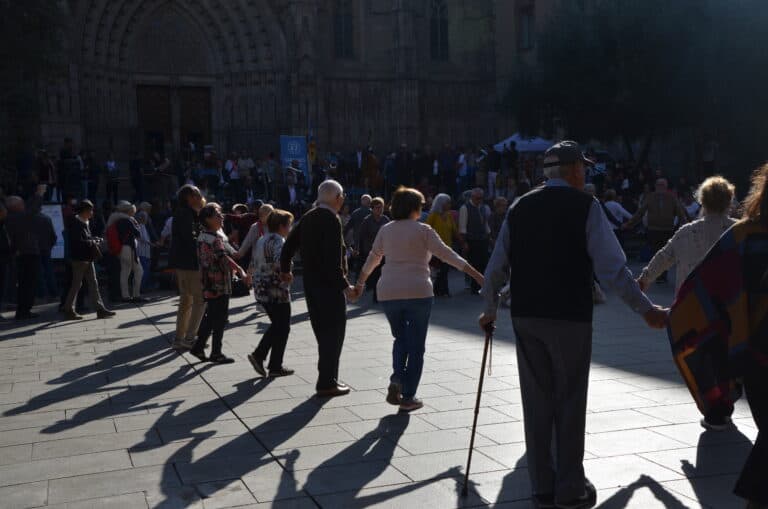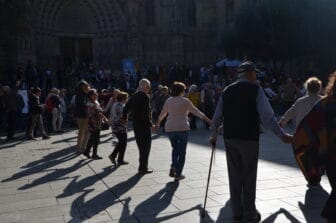 This event in front of the cathedral is held on Sunday mornings, and we were really lucky to come across it.
By the way, the website that explains the Sardana dance advises to the tourists, 'If you don't follow the steps correctly, they'll lose the harmony of the circle. So please watch them dancing rather than join them'.
This also shows that the dance is not for fun, doesn't it.