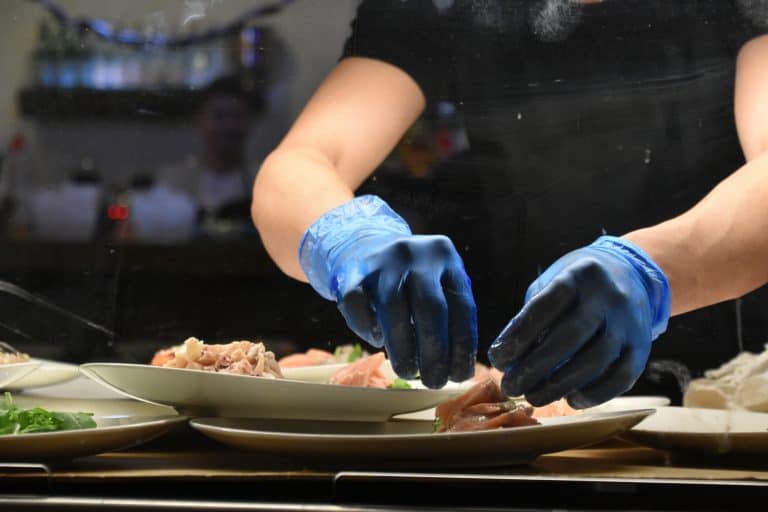 On the night of New Year's Eve, we went to a restaurant called Nada Mas, which we had booked in Puerto de la Cruz in the north of Tenerife, in Spain.
Every restaurant had their own special menu for New Year's Eve and they were all expensive, so we had spent some time choosing one.
We had come across this restaurant the day before and the menu looked good, so we decided to come here.
It is located in the centre of the town.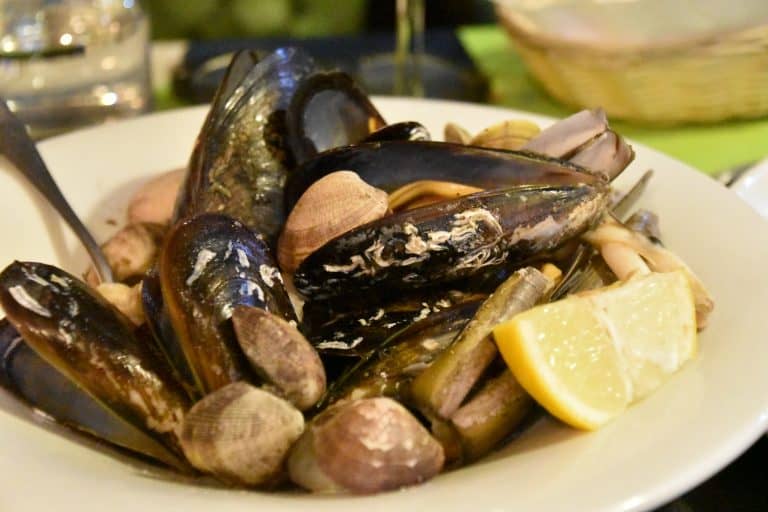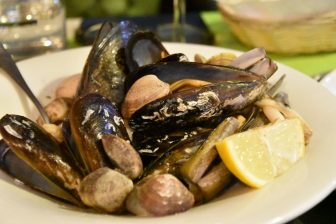 All the tables were outside and there were a few heaters among the tables.
Because it was clearly screened from the street, we could relax there.
What we found here when we sat at the table was that this place is a haunt for the Italian community in Puerto de la Cruz.
The table at the end was occupied by the family of the restaurant.
The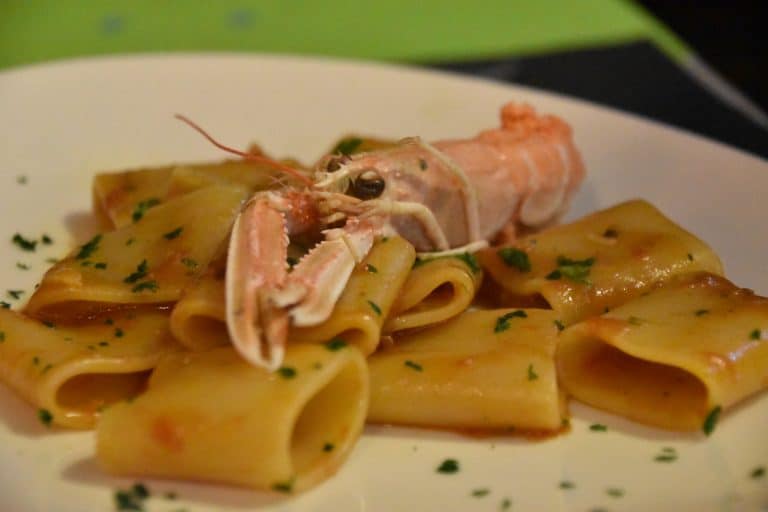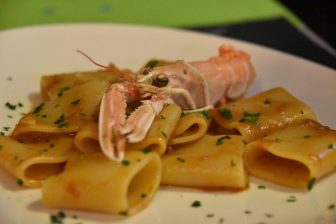 waiters were all Italian and they were nice and friendly, so we had a lovely time there.
The course consisted of 7 dishes, which were all seafood.
It was all familiar Italian cooking and the dishes were very good.
They served slowly but there was plenty of food, so I could not finish it all.
The menu included all-you-can-drink wine, too.
It was €60 per person, which is expensive, but it was worth it.
Towards 12 o'clock, finally we finished eating.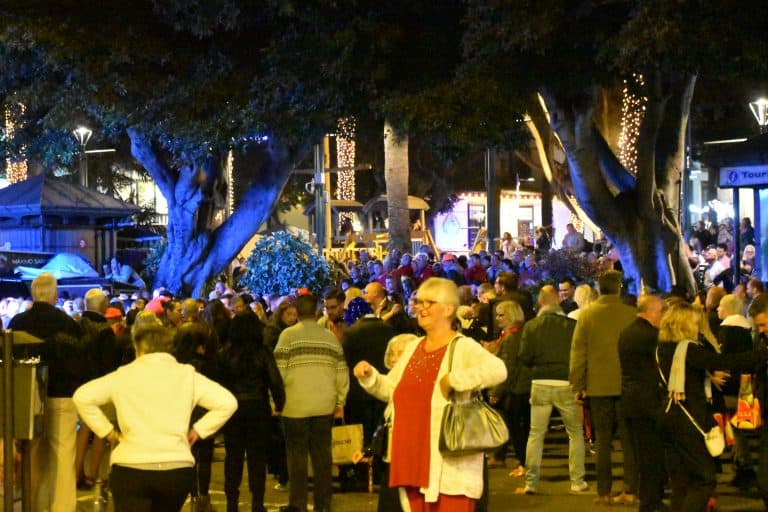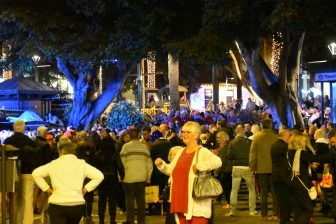 Then we went to Plaza del Charco, the central square of the town, where a stage had been built.
A band was playing some easy pop music, which everyone could enjoy and the packed crowd were moving to the music.
This situation reminded me of another New Years Eve, which we spent in a small town called Beja in Portugal, 7 years ago.
The difference was that in Puerto de la Cruz, many of the people there were tourists.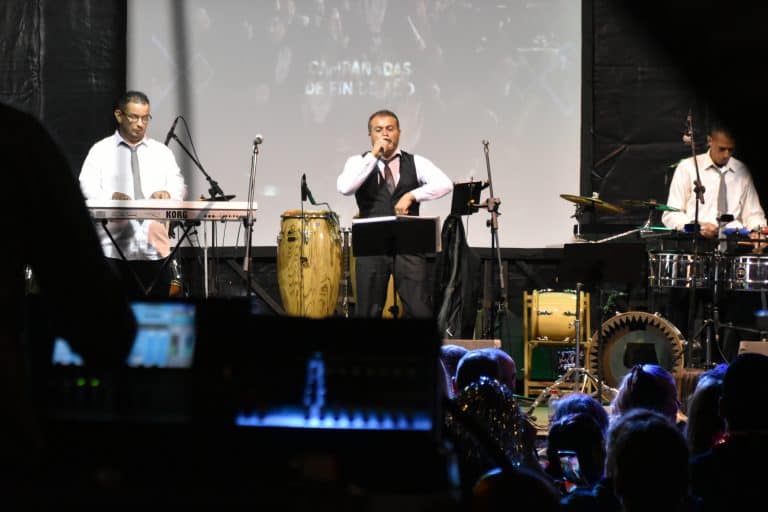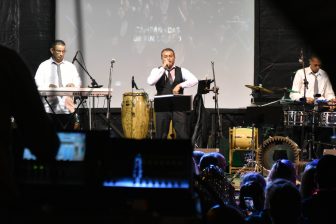 At 12 o'clock the fireworks went up, which was the same as in Beja, but these ones in Puerto de la Cruz were slightly better.
The fireworks were the last thing for the event, and after that people started going back home or to their hotels.
We walked back to the hotel as we could not see any taxis.
May this be another happy and fruitful year!
[ Dec.2018 ]