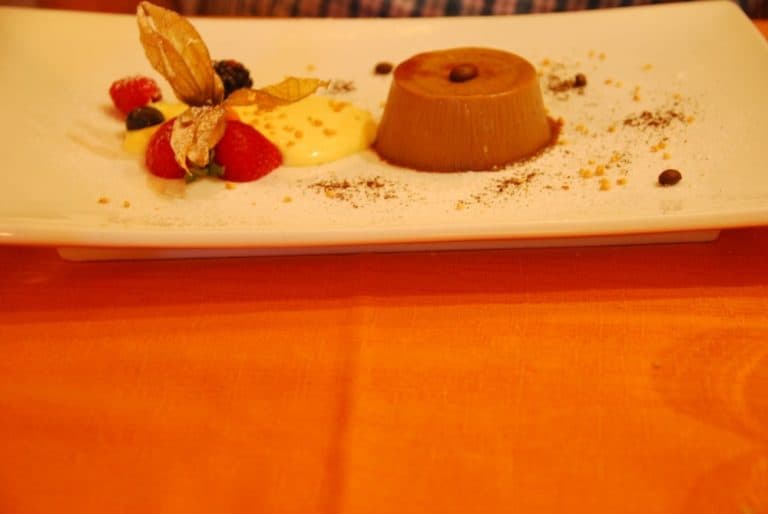 [ Feb.2016 ] In the evening in Valencia in Spain, we went to a restaurant called El Camerino Taberna which had a good reputation on the internet.
We ordered the set menu of 6 kinds of Tapas (cheese salad, Chorizo, potato dish, sausage stew, cooked Camembert and a dish of potato, ham and egg).
On top of that, we had two kinds of cakes for dessert, 1.5 litres of Sangria and some sort of pear digestif were served.
And all together it cost 20 euros per person, which was very reasonable.
All of the dishes were good and the staff were friendly.
Apparently 'camerino' means a dressing room and the interior had the atmosphere of that.
We went there about 8pm, but after 9pm local people came in one after another.
Spanish people eat very late.
After the dinner, we went out and found a parade of the Carnival was going on.
It was late in terms of time of the day and time of the year.
It seemed that most of the people parading were from Latin America like the one we saw in Milan the other day.