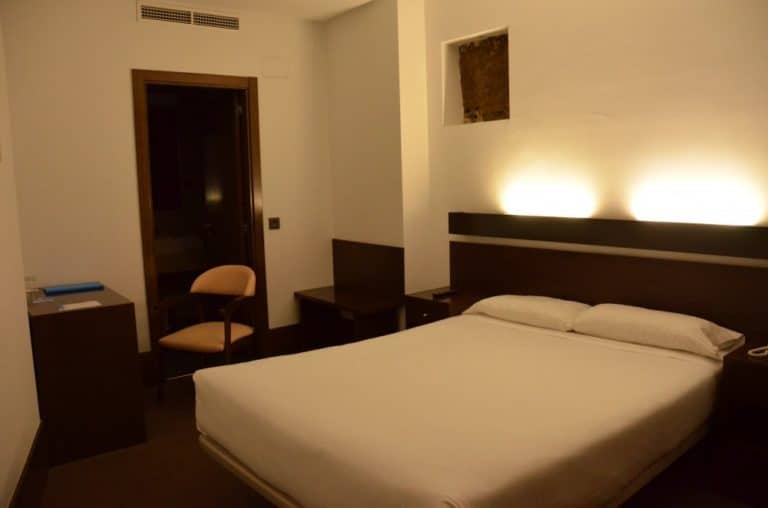 [ Mar.
2014 ] We stayed in a three star hotel called Hotel Domus Plaza Zocodover in Toledo, Spain.
As the name suggests, it is located in a corner of Plaza Zocodover, which is the centre of the city.
Very convenient.
Apparently they refurbished in 2012 and the interior was bleak.
I suppose it is "minimalism" style.
There are 16th-17th century parts shown here and there in the hotel, for example above the bed on the wall, there were old brick walls shown instead of pictures.
There are 18 rooms and they say that you can see the castle or the cathedral from some of the rooms, but in our room there was only a small window with no view.
I wonder if we were allocated here because we booked through Expedia…