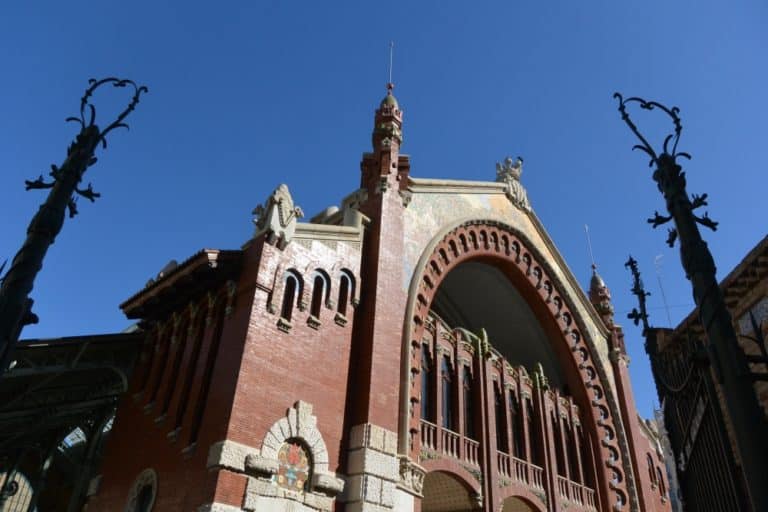 [ Feb.2016 ] Because we liked the Central Market in Valencia in Spain, we wanted to see the other market in the city called Colón Market.
According to our guide book, it was built around the same time as the Central Market, but currently it is not functioning as a market, but there are many boutiques and cafes in there.
So we walked all the way there.
Surely the building was beautiful.
It was built between 1914 and 1916 and used as a fruit and vegetable market until 1985.
After closing down, it was rebuilt to become a trendy space for cafes and restaurants in 2003.
But there were no 'boutiques' as mentioned in the guide book.
I was a bit disappointed.
To be honest, in Valencia, I could not see anything that I wanted to buy.
I usually like to buy clothing, accessories or handiworks made by the local people but this time I did not come across anything there.