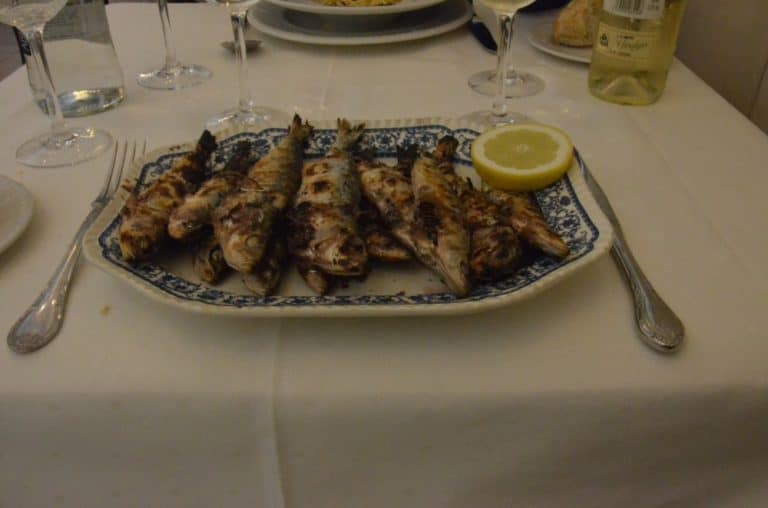 [ May, 2014 ] After crossing Vizcaya Bridge in Getxo in Spain, we walked on and on to find the restaurant which the leaflet we got from the hotel recommended.
It was just next to the fish market, so probably the seafood there must be good, but they opened as late as 1:30pm.
This was the last day of our holiday and we did not have very much time, so we looked for somewhere else.
The one the woman in the fish market recommended was this restaurant, Kai-Alde.
Again it was not open yet, but as some local men were hanging around at the bar near the entrance drinking wine, we joined them.
The restaurant itself had the elegant atmosphere and the waiter was nice and friendly.
So my expectaion grew, but they had only cod and sardines for seafood manu.
It was the same the day before in Bermeo.
I do not know I was just unlucky.
Well, we heard that around here historically cod (and whale in the past) were the main seafood they have been fishing.
Anyway, I asked for the sardines.
As you can see on the photo, 12 big grilled sardines were on the dish.
It was nice and simple and tasty, but I could not eat them all.