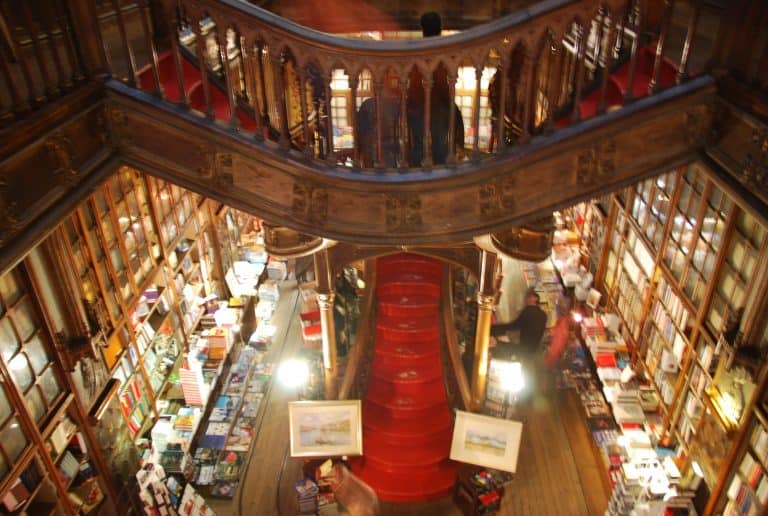 [Dec. 2009] On the final day in Oporto, Portugal, we took a peek at the Lello bookstore, which has a reputation as one of the most beautiful bookshops in the world.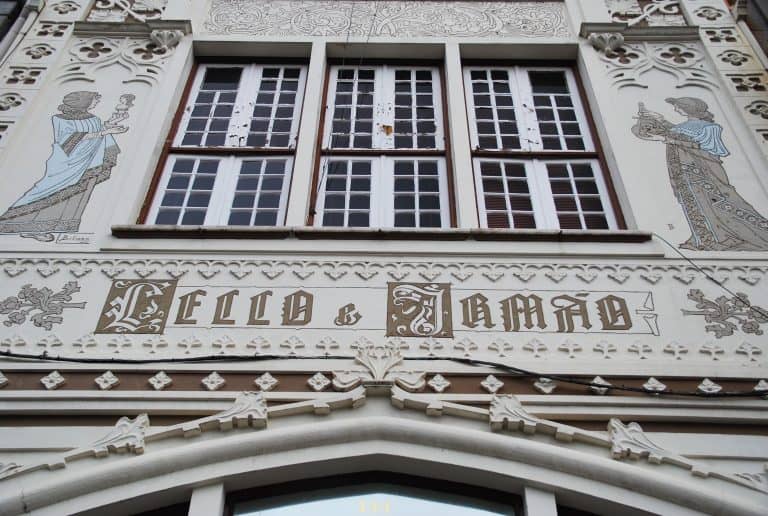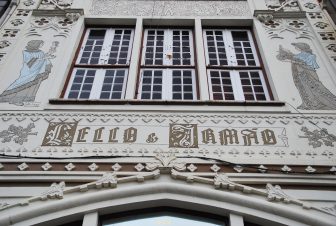 Founded in 1869, it seems to be one of the oldest bookshops in Portugal, but it has been here since the beginning of the 20th century.
When we reach there, we noticed that the external decoration was elaborate.
According to online information, the design contains elements of Neo Gothic and Art Nouveau.
The entrance was not so wide, but when we entered, it was quite deep and the wooden interior was quaint.
The shop had two storeys and the highlight of this shop was the stairs that went up to the first floor.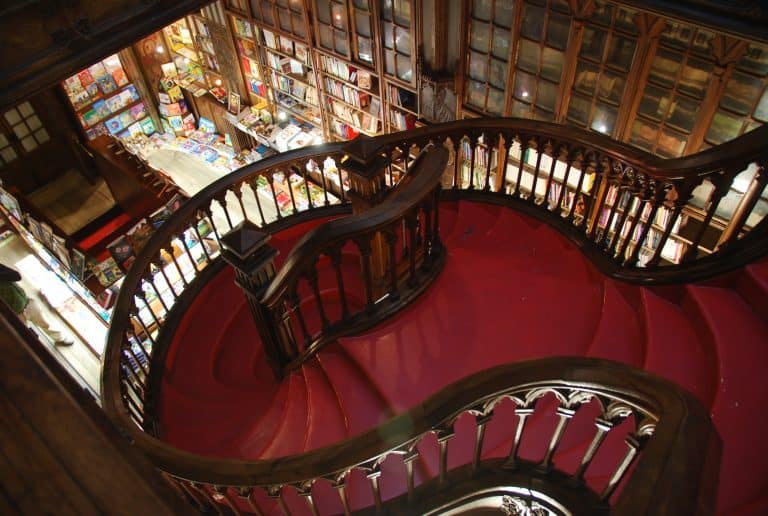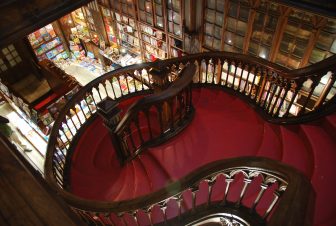 It was a red staircase with beautiful curves.
The ceiling was also lovely with stained glass.
We just walked in, looked at it, took some pictures, and came out, but now there is a charge since 2015 to enter the shop.
And when you buy a book, apparently the admission fee will be deducted from the book price.
Certainly, I can imagine that if the number of spectators like us increases and they do not buy any books, it will be annoying for the bookshop.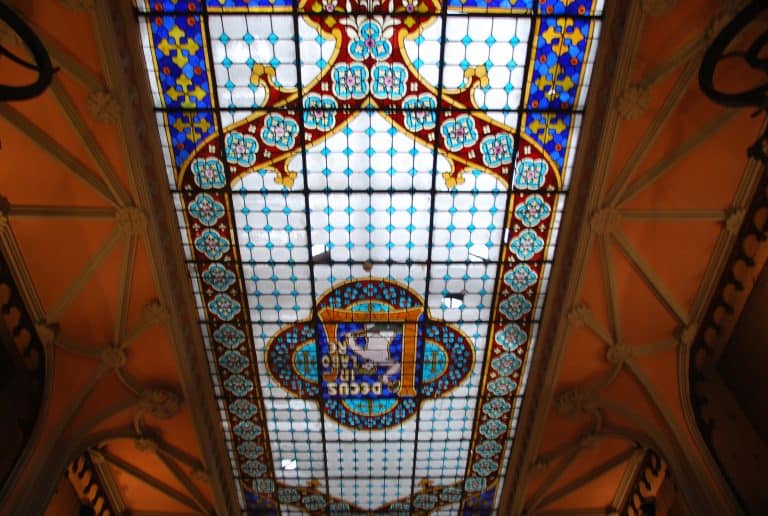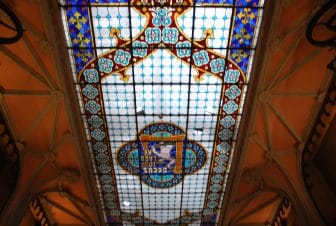 And for foreign tourists, there is no point buying a Portuguese book.
This is also a place related to the famous "Harry Potter", and it seems that there are many tourists who are interested in it.
By the way, this Lello bookstore is said to be ranked 3rd in the "World's Most Beautiful Bookshops" selected by the English newspaper Guardian.
Second place is the El Ateneo Bookshop in Buenos Aires, which we visited in 2018, which was the former theater.
And the first place is a bookshop that was a former church in Maastricht, the Netherlands.
I definitely want to go there someday.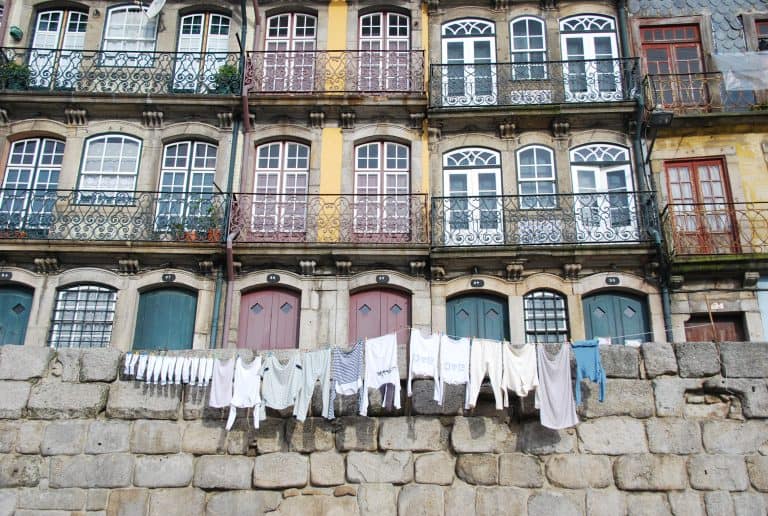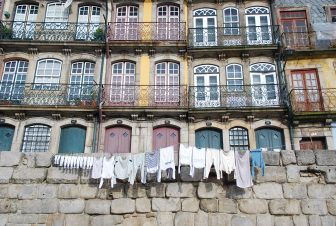 Now, our short holiday in Oporto was over.
The strongest impression of the town is, after all, the decaying old tiled buildings, but in addition, the laundry hanging from the windows of those buildings was also impressive.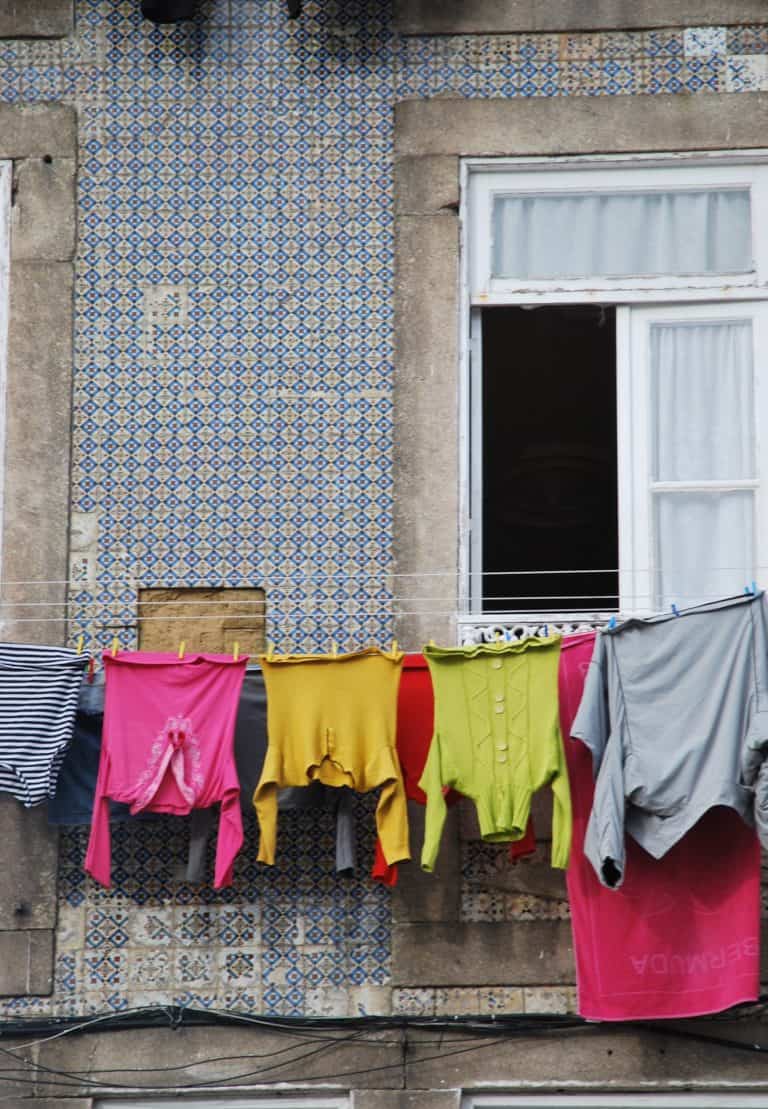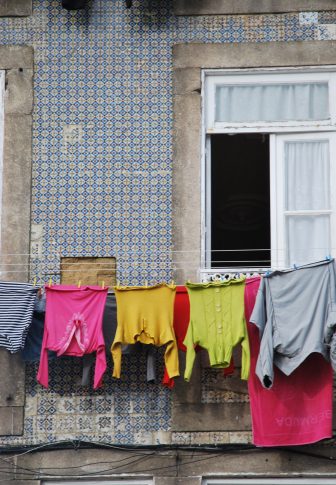 I felt that people had some policies on how to dry it, and it seemed that they were conscious of being seen by people.
Especially at the tourist spots along the Douro River, the white socks are arranged in order from the smallest to the largest, which was admirable.
The weather was bad during this trip, but for the citizens of Oporto, the laundry was probably something to hang out.
After our trip, the Portuguese economy was once in trouble, but has recovered and is doing well in the last few years.
In Lisbon in 2019, I was disappointed to see that the number of misplaced trendy shops had opened due to the upsurge of the economy, and I just hope that the cityscape of Oporto where I felt beautiful twilight has not been remodeled brutally.