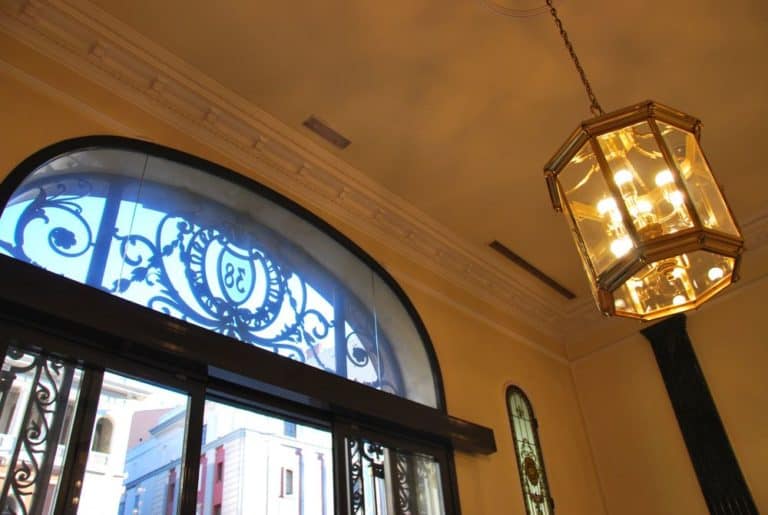 [July 2012] The trip to Madrid this time was very short, but the hotel we stayed called Hotel Atlantico was very good.
It is located in Gran Via, one of the main streets in the city and the building itself is noticeable.
Apparently a famous architect in 1920s built this using French style.
Our bed room was modern and the bathroom was nice and big, though probably they are different room by room in this sort of historical building.
They said that there is a balcony where you can see the view of the city on the 9th floor, so we went up there, but because the city is so crowded that the view was not that great.