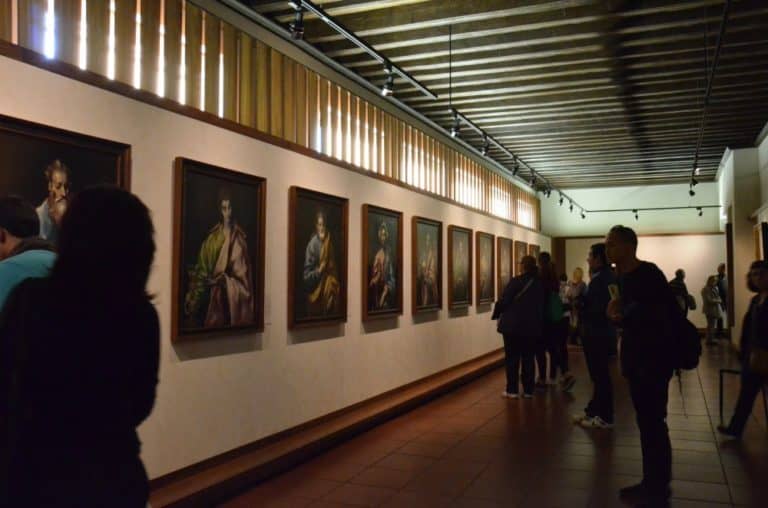 [ Mar.2014 ] The last place we visited on the day when we walked the walking course in Toledo, Spain was El Greco museum.
This place used to be known as the house of El Greco, but in fact he never lived here.
Early 20th century, an aristocrat bought and renew this house, and then it was refurbished again to open as a museum in 2011.
They say that his house was very similar to this one.
El Greco was born in 1541 in Crete in Greece and moved to Venice, and in order to become a court painter, he moved again to Spain in 1577.
But then king did not like him or his work, so he started living in Toledo and painted many portraits.
I went around the rooms listening to the Japanese language audio guidance, but it was literal translation and very difficult to listen to.
The real name of El Greco is Domenikos Theotokopoulos.
I wonder who started calling him simply "the Greek".
He must have been happy as he became so successful with this name, but at first he must have hated it….