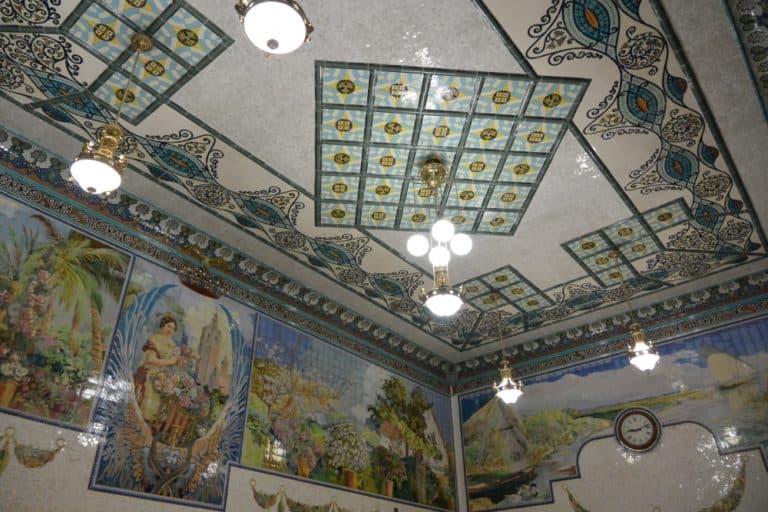 [ Feb.2016 ] This is a photo of interior of the North Station in Valencia in Spain.
It was like a palace.
We walked near there a night before, and I found the outside of the station attractive, so we went back there just to see the station.
The inside was more decorative than expected.
It was built in 1917.
Even the ticket office windows were as beautiful as a painting.
Spanish people seem to be particular about stations as well as post offices.
I remember the station in Toledo was lovely, too.
This station serves only for the local trains.
The long-distance trains come to the other station called Joaquin Sorrolla, which is about 10 minutes walk from here.
We did not go to the other station, so we do not know if the other one is gorgeous as well.