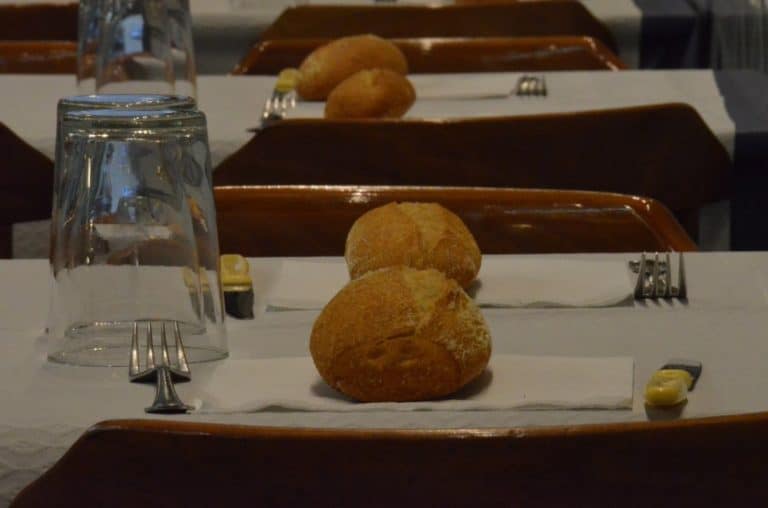 [ May 2014 ] We asked the hotel receptionist in Bilbao in Spain for the recommendation for a restaurant.
He told us the name Rio Oja and the address, so we looked for it.
When we found it, I was surprised to see that this restaurant was very simple.
There were some dishes already cooked in the pans and we could see and choose across the bar.
I ate a dish of cow's lips for the first time in my life here ( I tend to jump at the rare things).
Both the texture and the taste were like dishes of internal organs such as tripe stew.
I also had the squid in ink.
For the dessert, I was not adventurous and chose cream caramel.
All were good.
I had an impression that these were the things the local people eat for their every day life.
I was grateful to the hotel receptionist who recommended this restaurant, not the modern pompous ones.