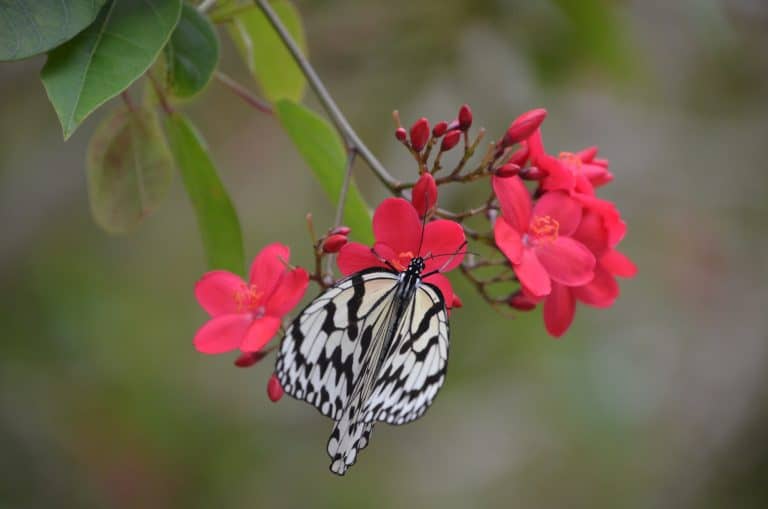 [ Apr.2019 ] The last place we visited on our lovely holiday in Miyako-jima, the island in Okinawa in Japan, was Taiken Craft Village, located within the Tropical Botanical Garden with a lot of subtropical plants.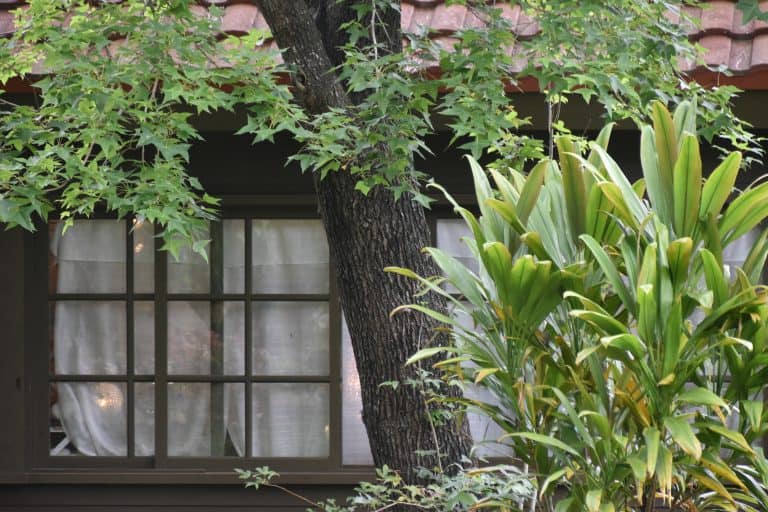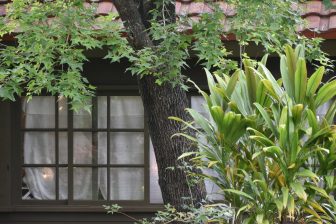 There are 9 studios, involving activities such as woodwork, ceramics and shell craft.
I like these kinds of craft villages to see the local people's works, but they tend to be quiet without many visitors from all over the world.
I remember the very quiet 'Morioka Handi-Craft Square' in Morioka city in Iwate prefecture, as well as the Ta' Dbiegi Crafts Centre on Gozo island in Malta.
Here, too, there were not many people at all.
There was a studio for creating pendants from cattle horns and they were supposed to teach people how to do it, so we went there to try.
However, the man there said "It is not very interesting, because we only let you polish the horn".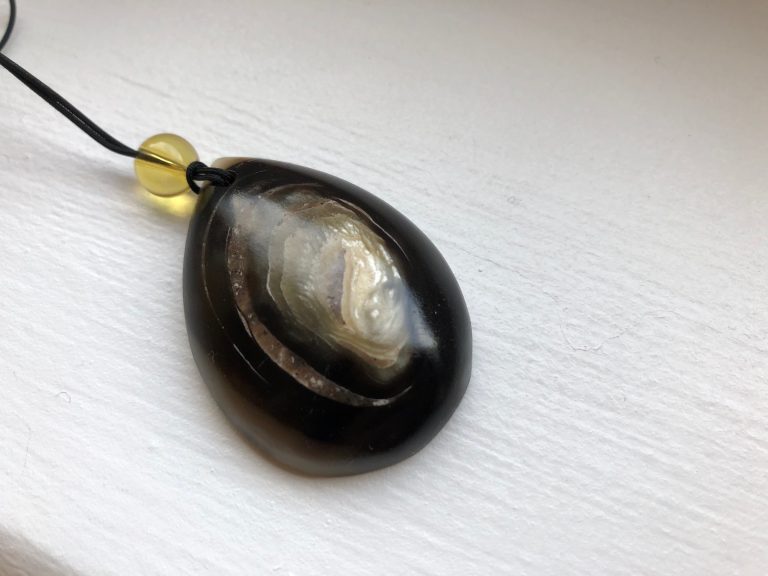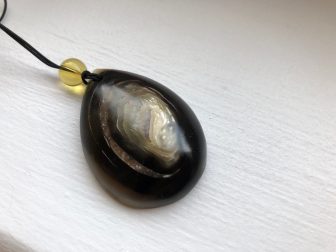 I felt very deflated.
Within the studio, they were selling the horn pendants and he said "You had better buy the completed product, because the price is the same".
So I did and it was 2,000 yen (£14.5, €16.4, $18.4).
At least he showed us the horn which he was working on and told us that when he heated it up, it would get soft, so he would flatten it to make a pendant.
Amongst other studios, there was a hut which dresses you up in the traditional kimono from Okinawa and takes some pictures of you.
I love this kind of service, but this time I gave it up because it was 4,000 yen each, which was too expensive.
Whenever we do this kind of dress-up, we want to do it together, for the both of us.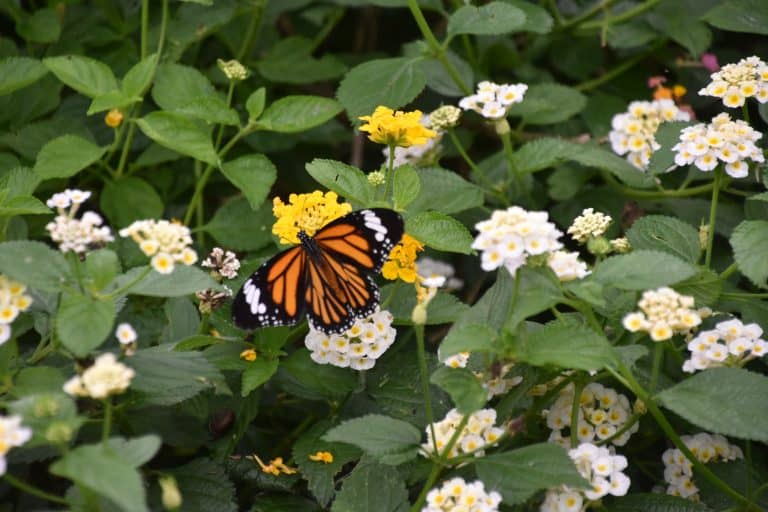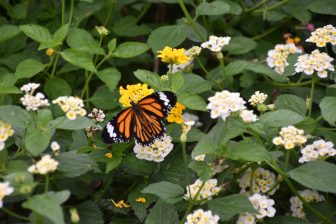 So, we headed for the observation platform, which the man from the cattle horn craft had recommended.
On the way, we saw many beautiful butterflies.
They say that butterflies can live only in a good natural environment and we saw them a lot during this holiday on Miyako-jima.
We also saw an entrance to a trench made during the Second World War.
According to the information board, the Navy Construction Corp No. 313 created a lot of trenches to make them their headquarters and there are 34 entrances around this botanical garden.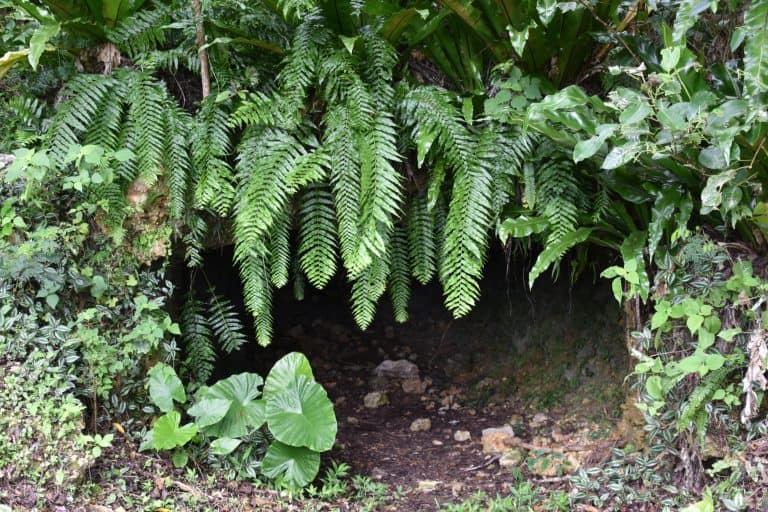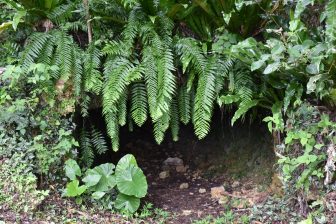 I looked it up on the internet and found that when the defeat was getting more and more likely for Japan in 1944, people started to think that Miyako-jima should be an important base, so 650 members of a construction party landed on the island and created the trenches.
By the way, people are also thinking the same thing now and the Self-Defense Forces of Japan is expanding their missile base to Miyako-jima, according to one of the taxi drivers we met.
That is because Miyako-jima is not so far from the controversial Senkaku Islands and recently the Chinese boats have been sailing around illegally.
They built accommodation for 380 members of the Forces recently and there is a plan to build more for an extra 400 people.
They destroyed a golf course to make the Air Force base, apparently.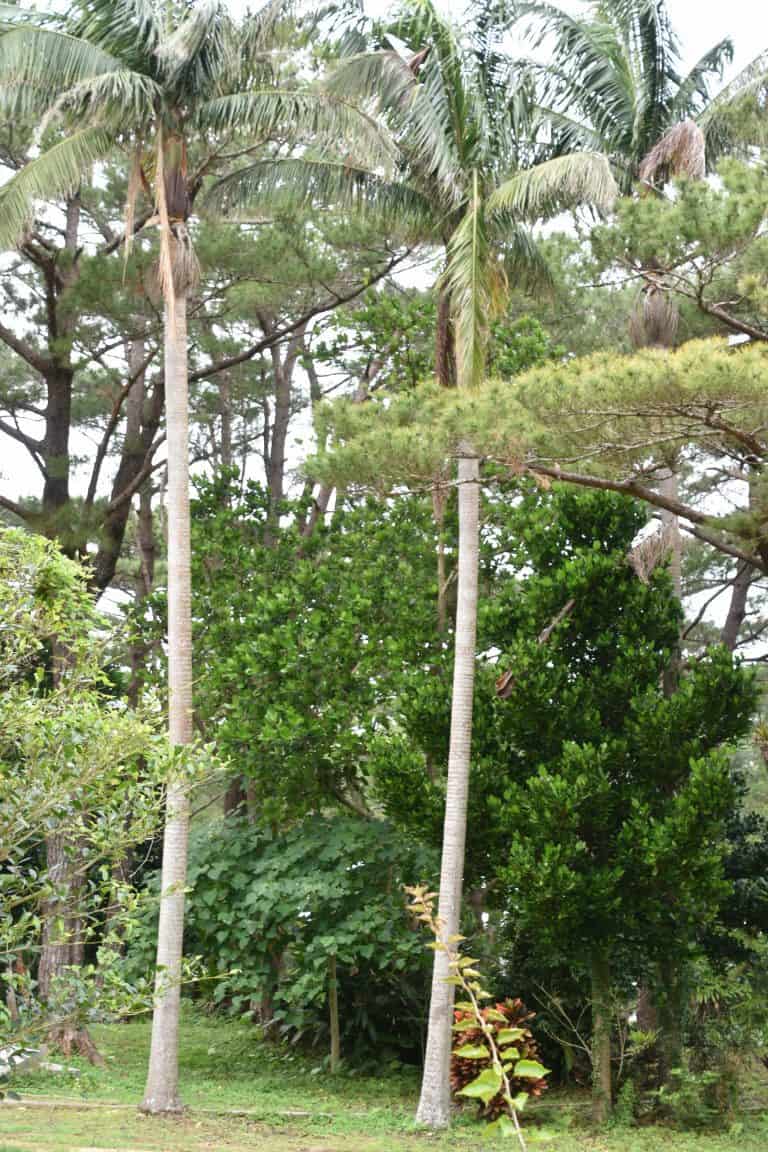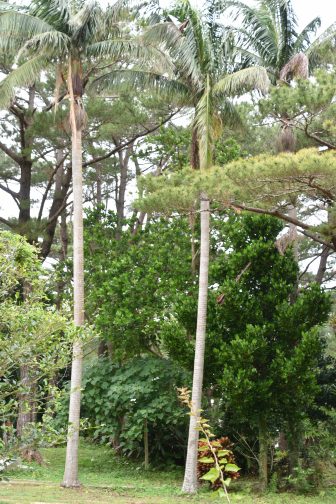 Anyway, back to the botanical garden.
The view from the observatory was not that spectacular, maybe because it was a cloudy day.
When we came back down, a foreign man started talking to us.
I seemed to remember his face, so he could be someone who was working in our hotel.
He was very knowledgeable about plants and animals and pointed out the Yaeyama Palm trees, the original plant from this area, and said "Those ones are special because there are no Yaeyama Palms as tall as this anywhere else".
He also told us that the spiders around here are very big and they come into people's houses and eat even cockroaches.
My husband, who is frightened of spiders, was terrified.